Page 1 of 2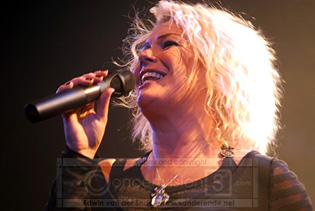 Tivoli, Utrecht, The Netherlands
15 November 2007
Kim Wilde, Nick Beggs
Kim Wilde; a name that makes most of us remember the eighties. The singer now has returned with a new album "Never Say Never". It is not surprising, therefore, that Tivoli is packed with friends who adore her, and who form a loyal audience to Nick Beggs.

Nick Beggs
It seems like somebody had to fill a spot for the support act that never made on this tour. Nick Beggs is the man to do it. With his wide range of experience as a session artist, solo artist and bass player of Kajagoogoo he knows how to treat the audience.
Music & performance
Nick Beggs is both the support act and the bass player in Wilde's band. His solo act is incomparable to Wilde's music, and at times hard to follow. Though he seems to create a world of his own with his free-floating symphonic sound, his eccentric looks – braids, pinstripe skirt with knee socks - manage to grip the attention of the crowd. His set ends with his hit "Big Bubbles No Troubles".
Rating
Music: 8
Performance: 7
Sound: 8
Light: 8
Total: 8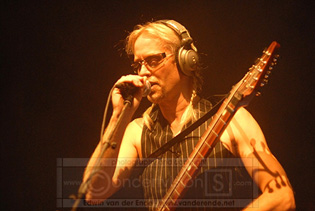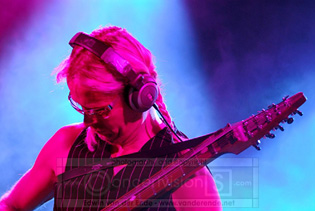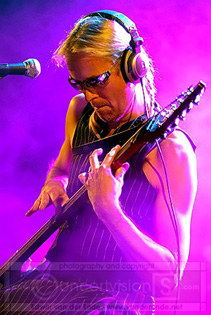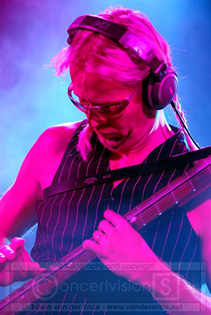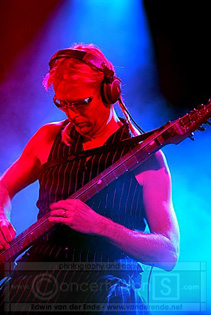 Kim Wilde
Is there anybody aged 30+ who doesn't know this lady from the UK? With a basket full of trophies and a garden shed full of top 10 hits she was the dream girl of many young men in the 80's. After having done something completely different in her backyard, she's back with a new album 'Never Say Never' and a tour to celebrate it.
Music & performance
Then it is time for Kim Wilde. It takes her a while, but as soon as she makes her entry, it's like she has never been away. She performs with a fresh, enthusiastic band, with her sister Roxanne on backing vocals. Kim bangs from the moment she gets on stage. She is obviously enjoying the crowded house, and enthusiastically performs old classics like 'Chequered Love', 'Cambodia' and '4 Letter Word'.
The audience worships her, and I understand why now: Kim Wilde is disarming, professional and gives everyone what they expect. She performs a full set, but takes her time to talk with the audience in between songs. Thankfully, she does not come with hackneyed expressions like "I am so happy that you are here". Instead, while introducing her band – starting with the guitar player – she calls him "lekker ding" ("hottie", in Dutch) and with this, shows her sympathy for the Dutch. She shares her emotion with the audience by telling a personal story. Introducing "Stone", she expresses how much she cares for nature, and how important it is to her.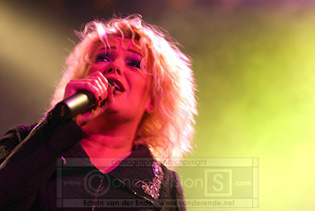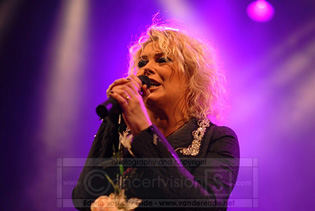 The fourth single from her new record "Together We Belong" has a catchy dance refrain which suits her image perfectly. The duet with her sister Roxanne is the moment in which she openly and spontaneously meets the crowd. Her movements, and everything she does breathes experience and enjoyment. She creates an intimate atmosphere this night, and all of Tivoli sings along on the top of their lungs. She truly interacts with her audience, and is not afraid to look them into the eye. Kim knows what she is doing it for.
She may have had her biggest hits back in the eighties, but Kim easily manages to outshine many a contemporary artist. Her voice isn't always as strong through-out the set, but she manages to get away with this. The strength of her performance and stage presence are first of all defined by her sincerity. How much respect can one have for someone who – after all these years – still brings her music with every bit as much passion as when they first hit the box-office. A person who introduces her songs with modesty and easily sways an audience into her catchy music.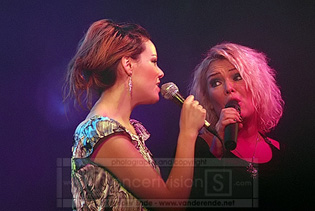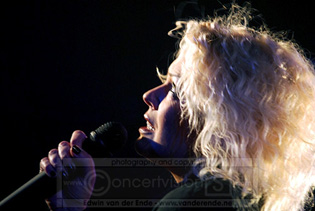 Any Kim Wilde concert would be incomplete without her big hit 'Kids in America', which gets played as an encore. With video images in the background, a motley crowd of people and a powerful band, flowers, microphones and moving projections: there is much to be seen on stage. And yet, in the middle of all of this, Kim manages to be the center of attention, and rightly so. She can be proud of herself: the Dutch have once again embraced her and are waiting anxiously for her return.


Rating
Music: 8
Performance: 10
Sound: 8
Light: 9
Total: 9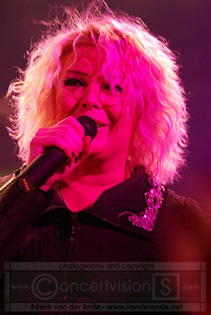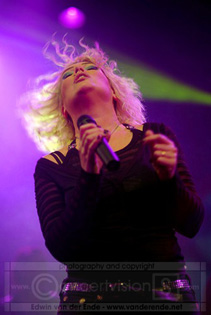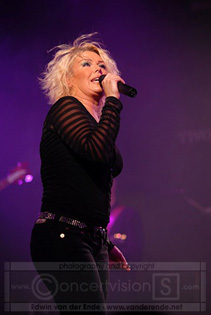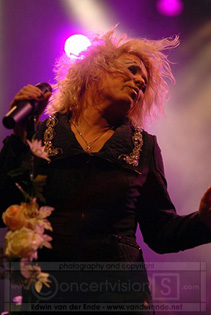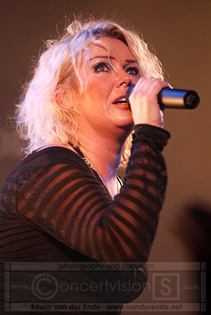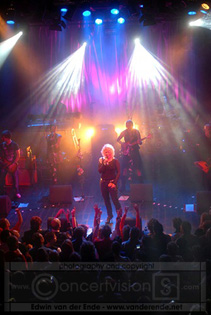 More photos on page 2
{jos_sb_discuss:17}