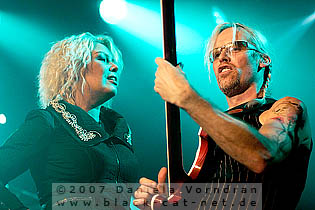 Zeche, Bochum, Germany
10th November 2007
Kim Wilde & Nick Beggs

KIM WILDE. Only that name makes lots of eyes sparkle. The blonde singer with the clear voice is anyway one of the most glamorous icons of pop music. For a long time she holds the record to be the most successful English pop singer of all times. For French people she is the "Brigitte Bardot of Rock" and her German fans still adore her for being the most exciting glamour girl of the eighties. Her mega hits like 'Kids in America' and 'Cambodia' still fill the dance floors. On 10th November, KIM gave a fabulous show at the Zeche in Bochum.
Nick Beggs

Originally, STEREOBLONDE were announced to open for KIM WILDE. But sadly, the band had to cancel due to unforeseen family reasons. So, as support someone else was announced by a crew member, "Mr. Nick Beggs, also known as the Rocket Boy". Some people might still remember Nick as bass player of a famous 80s band with an unspeakable name… KajaGooGoo.
http://www.nickbeggs.co.uk/
/
http://www.myspace.com/nickbeggs
Music & Performance

NICK BEGGS was more than just a stopgap for STEREOBLONDE. He was welcomed with loud cheers when he entered the stage and took a seat on a bar chair that was placed on the middle of the stage. In front of him the microphone, besides him a laptop, headphones on and in his hands… hm… something that you still might call a guitar even though it looked quite strange and different. In a very virtuous way he presented several instrumental songs based on guitar only and accompanied by the other "instruments" coming from his notebook. Not much really happened on stage but anyway this was a nice introduction into the evening.
Rating

Music: 8
Performance: 6
Sound: 8
Light: 7
Total: 7.3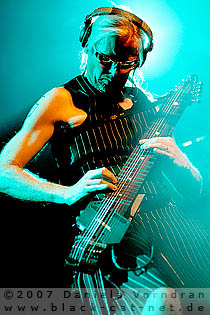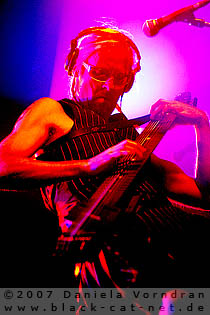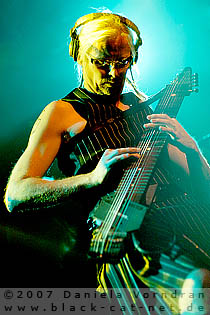 Kim Wilde
KIM WILDE, 80s icon with lots of famous hits like 'Cambodia' or 'You came', was back with a new album - 'Never say Never' - released in September 2006 followed by three more single releases - 'Perfect Girl', 'Together we belong' and 'Baby obey me' - after she already had quite a come back with the NENA cover version 'Anyplace, Anywhere, Anytime' which entered the Top Ten though whole Europe. The band of blonde KIM WILDE (vocals) consist furthermore of her sister Roxanne (backing vocals), her brother and song writer Rick (guitar), drummer Jonathan Atkinson, keyboarder Steve Power, second guitar player Neil Jones as well as bassist Nick Beggs whom we already experienced this evening.
http://www.kimwilde.com/
/
http://www.myspace.com/officialkimwilde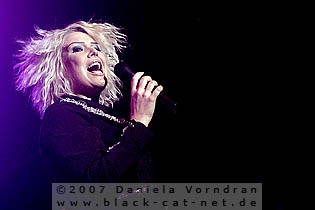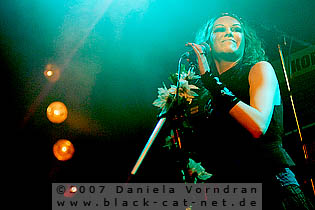 Music
Having a current album out in stores made it clear that several songs out off that album were belonging to the setlist of the evening. 'Never say Never' is an album fulfilling all expectations you may have according KIM WILDE. The single 'Perfect Girl' is one of the album's jewels and 'I Fly' with its flying guitars turned out as a real rock songs and definitely was on of the highlights played live this evening. During several songs, Kim's sister Roxanne delivered the backing vocals culminating in perfectly in the first encore 'Lay Your Weapons Down' presenting a wonderful duet of both girls. But the latest album contains not only new songs but also remakes of several older hits which where also played live in a new dress. Just to mention a few, you could move backwards in time with 'Cambodia', 'You keep me hanging on' or 'You came', all songs presented in perfect sound. Another highlight of the show - especially for me - was a cover version of a classic by a "great band of the 80s, DEPECHE MODE" - 'Enjoy the silence' - which was presented in a quite rocking dress with use of heavy guitars. Finally, the show finished with the gigantic hit 'Kids in America' which was celebrated even in the very last row and on the balcony.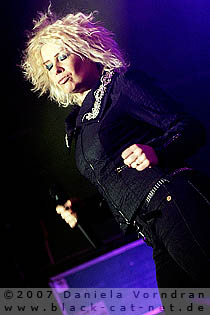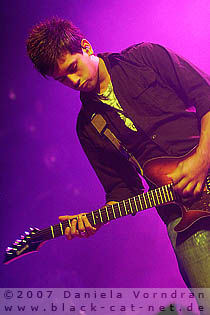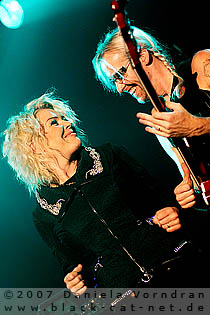 Performance
The stage was decorated very playful with blossoms and flowers winding around the microphone stands and the drum set. And also the show during the evening was like a spring rain, light, playful, refreshing. Even though Kim is at the end of the 40s now she presented herself on stage still as a you girl in very good mood, smiling a lot and talking so much to the audience, really appreciating the love she got from there. And within the crowd there were several people following Kim's career since the beginning and having seen her on stage even in the early times. Not only one of the latest singles is called 'Perfect Girl', also Kim was presenting herself as a perfect girl on stage and you self felt like being pushed back into the 80s with all those refreshing pop gems that made you just feel good. But not only Kim was in best mood, also the rest of the band was really enjoying themselves on stage. With Rick and Nick posing around you even felt like being at a rock but not on a pop concert. And well, there were lots of rock elements in the show with two guitars and bass.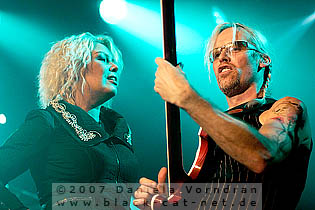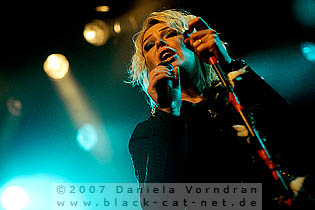 Even though also the recent songs were honoured with loud applause it were the old pearls like 'Cambodia', 'You Came' or the obligatory 'Kids in America' which were celebrated most. People just screamed, clapped and danced… and yes, the even had roses in stock for their perfect girl on stage. Kim was visibly moved by the audience's reactions. She even tried to bottle up all those emotions to "have a tea spoon of it every now and then". The whole show was underlined with a colourful and poppy light show having a bright spot always on Kim. Always she tried to push up people even more… "You like singing, huh? Ok, here is a song you can sing along..." and 'Cambodia started' where people really proved that they liked singing while Roxanne, Nick and Rick animated the crowd to clap along too.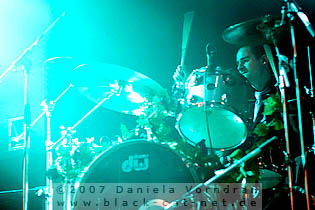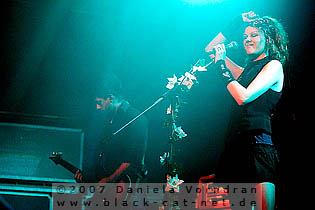 There was so much interaction on stage, so much flirting between the girls and boys up there, so much posing or jumping around, so much fun that the spirit simply hat to jump over. And it did! When Kim introduced the "fabulous" band, you felt that there is a good team on stage… Mr. Beggs is the band's "Personal Jesus, Mr. KajaGooGoo himself". A perfect girl made up for a perfect evening for a perfect crowd together with her perfect band. What do you need more?
Setlist
01. Chequered Love
02. The Second Time
03. View From A Bridge
04. Together We Belong
05. Perfect Girl
06. Cambodia
07. Water On Glass
08. I Fly
09. Never Trust a Stranger
10. Baby Obey Me
11. Game Over
12. Four Letter Word
13. Stone
14. Anyplace Anywhere Anytime
15. Enjoy The Silence
16. You Keep Me Hanging On
---
17. Lay Your Weapons Down
18. You Came
---
19. Kids In America
Rating

Music: 9
Performance: 10
Sound: 8
Light: 9
Total: 9.2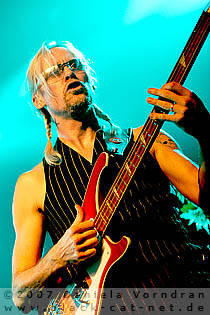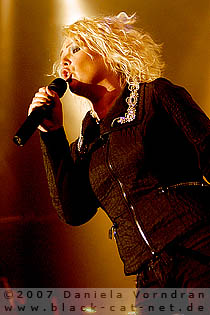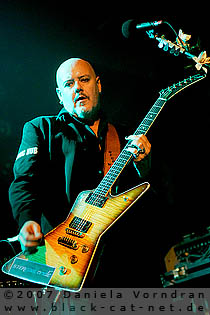 All pictures by Daniela Vorndran (
http://www.vorndranphotography.com/
/
http://www.black-cat-net.de/
/
www.myspace.com/vorndranphotography
)
{jos_sb_discuss:17}
See also (all categories):