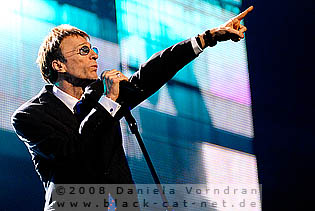 König-Pilsener-Arena, Oberhausen, Germany
30th November 2008
The Nokia Night of the Proms 2008


Since 1996 Nokia supports the exciting building of a bridge between pop and classical music with the Proms. Like in the past years, the high-carat artists of this year's issue have made up a unique experience from this mixture by themselves. The Nokia Night of the Proms takes place for the 14th time in Germany now. Classic und Pop Fans of every age and taste of music are coming together at this event.


Nowadays with a mobile phone, we can listen to our favourite music every time and everywhere, we can also catch every special moment in a photo and video. Even if we lost our way, we can find it very easy again with a navigation system. But there is one thing that a mobile phone never can replace: The live experience of music! Following guests made it this year to a special event and night in Oberhausen.
Il Novecento & Robert Groslot

Robert Groslot (1951), conductor, composer and graphic designer began his career as a pianist. After winning laureate prizes in the piano contest Alessandro Casagrande (Terni 1974) and the Queen Elisabeth Competition (Brussels, 1978), he undertook concert trips through Europe, Israel, Asia, Africa, New Zealand and the United States. He realised studio, radio and television recordings, as well as about 100 CD's. He also teaches piano and chamber music at the Royal Conservatory of Antwerp. In 1991 he founded the symphonic orchestra IL NOVECENTO. He conducted this ensemble in, among others, the Night of the Proms concerts throughout Europe. Apart from many transcriptions and orchestrations for music from the past, Robert Groslot composed a series of works for various ensembles. Black Venus, The Great Globe, L'Odissea d'Orfeo and Si le monde … are his most important pieces for symphonic orchestra.
His graphic artistry bloomed more recently and at a reasonably later stage in life: since the beginning of 2001 he created a series of tableau's using a new technique. He himself calls it Computer Designed Paintings. In the mean time expositions were organised in Berlin (2003, Belgian embassy), Lier (2003, Xeikon), Knokke (2004, Absolute Art Gallery), Mechelen (2004, Pack-Huys), Bornem (2004, Cultureel Centrum), Antwerpen (2006, Campo & Campo), Antwerpen (2007, Raamtheater), Lier (2007, Antilope Art Gallery), Gent (2008, Maaltebruggekasteel), Lint-Kontich (2008, Alfacam), Maldegem (2008, Het Witte Huis) and St-Martens-Latem (2008, de Latemse Galerij). In 2005-2006 he creates his first film project, based on the music of The Great Globe. This movie was performed for the first time in deSingel, Antwerpen, with live symphonic orchestra, in March 2006. His second film project, Si le monde, also based on his own music, went into première at Studio 4 of the Flagey building in Brussels, March 2008.
http://www.ilnovecento.com/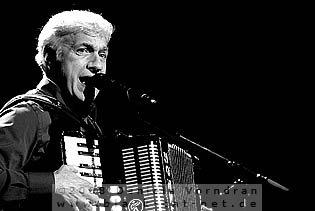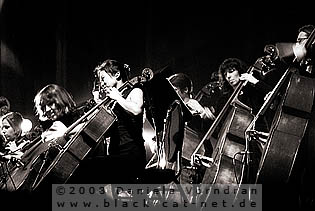 Angels In Harlem Gospel Choir


The world famous HARLEM GOSPEL CHOIR is the most famous gospel choir in America and a pre-eminent gospel choir world-wide. It travels the globe, sharing its joy of faith through its music, & raising funds for children's charities. The choir was founded in 1986 by Allen Bailey, who got the idea for the choir while attending a celebration in honour of Dr. Martin Luther King, Jr. at the Cotton Club in Harlem. The choir presents the finest singers & musicians from Harlem's Black Churches & the New York/Tri-State area. The HARLEM GOSPEL CHOIR has shared its message of love & inspiration with thousands of people from various nations & cultures. It strives to make the world a more loving and peaceful place, & through its music & dynamic performances create a better understanding of the African-American culture & the inspirational music called Gospel as it relates to the Black Church. The theme of every performance is "bringing people & nations together & giving something back".
http://www.harlemgospelchoir.com/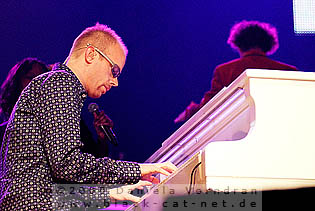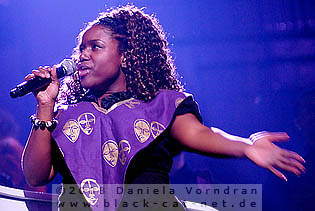 Igudesman & Joo

Since the success, both critically and publicly, of the 2004 world premiere of at one of the most prestigious venues in the world, Vienna's "A Little Nightmare Music" Musikverein, IGUDESMAN & JOO have been delighting audiences all around the world in theatres, concert halls, and international festivals. Aleksey Igudesman and Richard Hyung-ki Joo have been working together since their very first meeting, at the age of 12, when they were pupils of the Yehudi Menuhin School. Very much inspired by Menuhin, their unified dream was to bring classical music to a larger audience. Now, years later, following in the footsteps of luminaries such as Victor Borge, Dudley Moore, and even Glenn Gould, they have created a ground-breaking show that defies categorization and by marrying humour with music, they have come closer to realizing their dream.
http://www.igudesmanandjoo.com/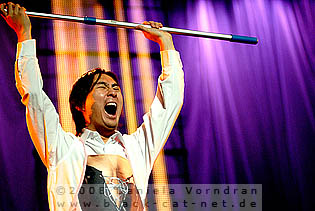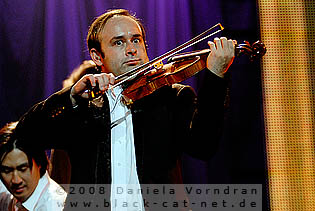 Dennis DeYoung

DENNIS DEYOUNG (born February 18, 1947) is an American singer, songwriter, musician and producer best known for being a founding member of the rock band STYX, a tenure which lasted from 1970 to 1999. On New Year's Eve 2007, he performed 'Mr. Roboto', 'Come Sail Away' and many other classics to a large audience at Victoria Park in Niagara Falls, Canada, and millions of viewers via live television on CHTV Channel 11 following his concert he did a brief live interview with CHTV's Mat Hayes. On May 8, 2008, a DeYoung-written musical of The Hunchback of Notre Dame premiered at the Bailiwick Repertory Theatre in Chicago. On September 20, 2008, DeYoung performed at the Rock and Roll Hall of Fame benefit concert for the John Entwistle foundation. The benefit concert was held at the Koka Booth Amphitheater in Cary, NC and featured many other rock and roll legends. He and his band performed many of STYX's hits.
http://www.dennisdeyoung.com/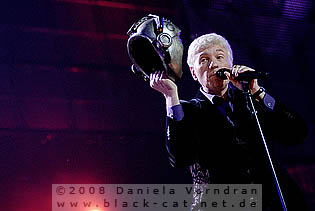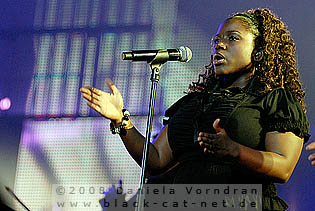 10CC

10CC were an English art rock band that achieved their greatest commercial success during the 1970s. The band initially comprised four members, Graham Gouldman, Eric Stewart, Kevin Godley and Lol Creme, who had written and recorded together for about three years before taking on the name of 10cc in 1972. The line up featured two strong song writing teams who injected their songs with sharp wit and lyrical dexterity. The more "commercial" team of Stewart and Gouldman were generally fairly straightforward "pop" songwriters, who created some of the group's most accessible material. The experimental half of 10CC was Godley and Creme, who brought a distinctive "art school" sensibility and a more "cinematic" writing style to the group. All four members were skilled multi-instrumentalists, vocalists, writers and producers and each could perform convincingly as lead singers.
The original line-up recorded four albums and a string of Top 10 singles. The band suffered a split in 1976, when Godley and Creme left to form Godley & Creme, leaving Gouldman and Stewart to continue touring and recording as 10cc with a variety of musicians including Rick Fenn, Stuart Tosh, and Andrew Gold enlisted for each album. The band experienced a nine-year hiatus from 1983, before releasing two more albums. There have been no albums since 1995 and Stewart has declared the band is defunct. Since about 2004, however, Gouldman has toured sporadically with several peripheral band members, billing themselves as "10cc featuring Graham Gouldman and Friends".
http://www.10ccworld.com/
/
http://www.the10ccfanclub.com/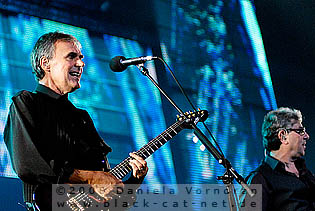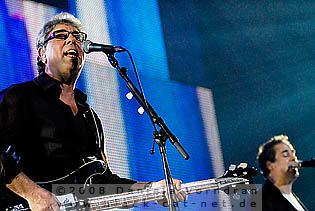 Tears for Fears

TEARS FOR FEARS (sometimes informally abbreviated to TFF) are an English pop rock band formed in the early 1980s by Roland Orzabal and Curt Smith, which emerged after the dissolution of their first band, the mod-influenced Graduate. They were initially associated with new wave and the burgeoning wave of synthesizer bands of the early 1980s, but branched out into mainstream chart success. The band has sold more than 22 million albums worldwide (including over 8 million in the United States alone). The band's third single 'Mad World' hit the top 3 in the UK in November 1982. Their first album, 'The Hurting', was released in March 1983.
For this LP (and the next), keyboard player and composer Ian Stanley and drummer Manny Elias were considered full members of the band, though Smith and Orzabal were still essentially the front men and public face of the band. A change of direction was initially instigated as they began working with a new producer, Jeremy Green, on their new single 'Mothers Talk' in early 1984, but the band were ultimately unhappy with the results and so producer Chris Hughes was brought back into the fold and the 'Mothers Talk' single reproduced for release in August 1984. A distinct departure from their earlier works, the single became a top 20 hit in the UK, but it was the follow-up single 'Shout' (released in the UK in November 1984) that was the real beginning of the band's international success.
http://www.tearsforfears.net/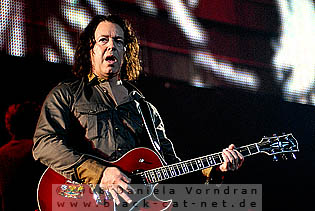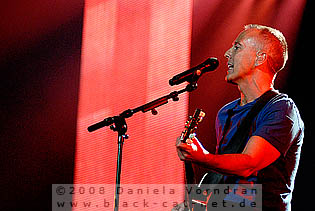 Kim Wilde

KIM WILDE burst onto the music scene in 1981 with the new wave classic 'Kids in America', which hit number two in the UK Singles Charts. Major U.S. success eluded her until 1987, when she topped the charts with her version of THE SUPREMES' hit 'You Keep Me Hangin' On'. Since 1998, Wilde had an alternative career as a gardener, whilst still being active in music. The blonde singer with the siren voice is after all one of pop music's most dazzling stars. For years she has held the record as England's most successful female pop star ever. The French consider her the "Brigitte Bardot of Rock" and her German fans still venerate her as the sexiest glamour girl to come out of the eighties.
http://www.kimwilde.com/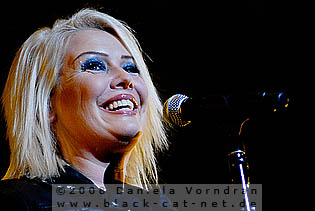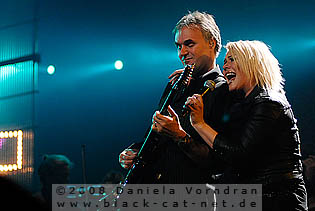 Robin Gibb

For most of his life ROBIN GIBB has been a principal member of one of the most celebrated song writing teams and recording groups of all time: THE BEE GEES. His legendary status, along with his brothers Barry and Maurice, has long been established worldwide. THE BEE GEES have made an indelible mark on five decades of popular music. Their recording career is phenomenal and the brothers Gibb have long since taken their place amongst the true legends of pop. Robin's trademark ethereal voice has been a key identity in THE BEE GEES sound, and he moulded his own musical identity with a number of solo releases, including the number one hits 'Saved by the Bell' and 'Juliet'. Robin continuously develops new songs and ideas in his home studio, occasionally writing for and producing other artists, and adds his distinct vocals to selected projects, some of these for charities. Robin lives on the Isle of Man with his wife, Irish artist and author Dwina Murphy-Gibb and they have one son together, Robin-John. ROBBIN GIBB is an active promoter of the interests of young songwriters and musicians and many a charity can count on his and his wife Dwina's time and fervour.
http://www.robingibb.com/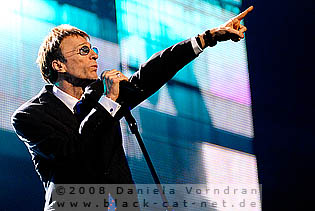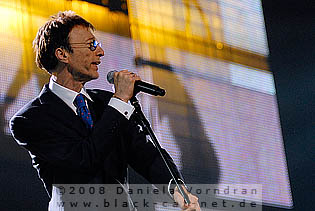 Setlist

That the Nokia Night of the Proms is no usual concert is also visible in the setlist. Performances of the big pop artists are mixed up with classical tunes. Always, the stars are supported by the big orchestra what surely gives a special note to all the well-known songs.
01. City Called Heaven / Oh Happy Days (Angels in Harlem Gospel Choir)
02. Palladio Allegretto (Il Novecento)
03. Feng Shui / Alla Turka (Igudesman & Joo)
04. Boat on the River (Dennis DeYoung)
05. The Wall Street Shuffle (10cc)
06. I'm Not in Love (10cc)
07. Dreadlock Holiday (10cc)
08. Overture 1812 (Il Novecento)
09. Hoover / Riverdance (Igudesman & Joo)
10. I Believe I Can Fly (Angels in Harlem Gospel Choir)
11. Mad World (Tears for Fears)
12. Everybody Wants to Rule the World (Tears for Fears)
13. Sowing the Seeds of Love (Tears for Fears)
14. Shout (Tears for Fears)
Break
15. Waltz from Sleeping Beauty - Tschaikowsky (Il Novecento)
16. Mr. Roboto (Dennis DeYoung)
17. Spartacus (Il Novecento)
18. You Came (Kim Wilde)
19. Cambodia (Kim Wilde)
20. Kids in Amerika (Kim Wilde)
21. Big Hands / I Will Survive (Igudesman & Joo)
22. Beethoven Goes Joyful (Il Novecento)
23. Babe (Dennis DeYoung)
24. How Deep Is Your Love (Robin Gibb)
25. Massachusetts (Robin Gibb)
26. Juliet (Robin Gibb)
27. Staying Alive (Robin Gibb)
28. Land Of Hope And Glory ( Il Novecento, Angels In Harlem Gospel Choir)
29. Imagine (All Proms together)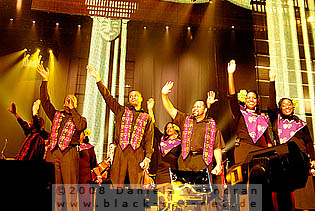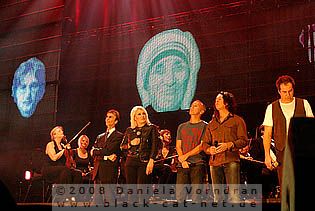 See also (all categories):