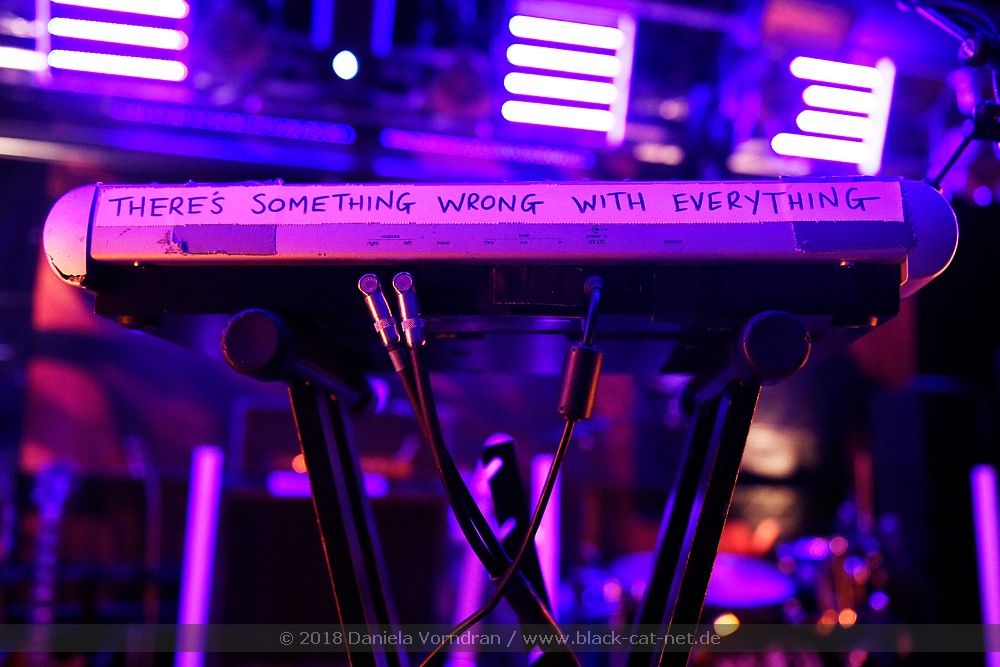 Artheater, Cologne, Germany
17th November 2018
BirdPen - "There's Something Wrong With Everything" Tour 2018


Mike Bird and Dave Pen - in short: BIRDPEN - both also part of the London collective ARCHIVE, have been working on experimental Pop sounds since 2003. With their music they react to the political chaos in their homeland and compare their sound with standing with a smile on the face at the end of the world.
This year, BIRDPEN returned with a new album, always the intension of creating their own world. Their new album is inspired by modern life, the control of the media and the throwaway society that shapes our age. 'There's Something Wrong With Everything' (release 12 Oct 2018 | Rough Trade) combines powerful and psychedelic guitars with lurching bass lines, Krautrock drums with a hint of old-school Electronica encased in a Doom Groove setting. Once again, the duo put a lot of emphasis on self-created videos and artwork to visually enhance the history of experimental pop songs: an angry look at a controlled world in which we face daily lies and fears.
Of course, the album release was followed by a tour, leading the band also to Germany after a few concerts in Belgium. The first German show took place in Cologne where the fans experienced a rousing and hypnotic show. Of course we have pics from this amazing evening for you!
http://www.birdpen.com / https://www.facebook.com/birdpen
Setlist

01. This Is Your Life
02. There's Something Wrong with Everything
03. The Chairman
04. Eyes in the Sky
05. Tookit
06. The Solution Is the Route of All My Problems
07. Star of the Halftime Show
08. The End Is on TV
09. Like a Mountain
10. Easy Life
11. Good News
12. Natural Rewards
---
13. Oh So Happy
14. Off
15. Only the Names Change
More on
BirdPen
All pictures by Daniela Vorndran (
http://www.vorndranphotography.com
/
http://www.facebook.com/blackcatnet
)
See also (all categories):