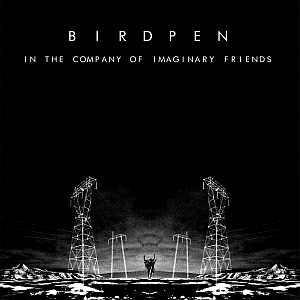 Artist: Birdpen
Title: In the Company of Imaginary Friends
Genre: Alternative / Indie / Rock
Release Date: 8th May 2015
Label: Fintage House
Album Review

I like the make-up of this bands name, both their last names combines into one creative endeavour. Their music is like a cool summer breeze while you sit by the ocean and enjoy the music while waves softly splash over you. Their music is full of hypnotic energy that transfers the listener to another place and time, distant memories, and so many other beautiful scenes. Their music offers real variety to those who really listen.
'Like a Mountain' is a great beginning song and my favourite on the album. Listening to it is like walking in the woods and being greeted by the trees. They somehow manage to keep their same overall sound while spicing it up a bit with 'Somewhere'. 'Into the Blacklight' is very mystical blending everything important together in one song. 'Tcttya' seemed slightly out of character to their other songs and kind of reminded me of a 1970s sci-fi theme with a surprising amount of synth inspired rifts. 'Lost It' is quite a romantic sailing song including classic piano sounds. 'Lake's Demand for an Interlude' is dreamy, a song you can relax to. 'No Place Like Drone' is quite fun in a quirky sort of way, a dizzy type of drinking song. 'Alive' starts out really energetically and ends very powerfully. It makes you celebrate the fact that your alive. 'Lifeline' seems to stream over the definition of true love when two people are one in a lifeline. 'Cell Song' starts out a bit sad sounding but with the voices intonations make it a song to remember. 'Equal Parts Hope and Dread' is a fascinating song about a person who goes back and forth between the hope and dread found in life. But despite its slightly depressing sounding title it's a great song on its own.
So kick back and listen to this wonderful album full of quietly inspiring melodies. This is an album to buy and take with you on your summer vacation to a remote island. Just listening to it for an hour made me feel like I have already been on vacation for a few weeks! Have a fun and relaxing summer!
Tracklist

01. Like a Mountain
02. Somewhere
03. Into the Blacklight
04. Tcttya
05. Lost It
06. Lake's Demand for an Interlude
07. No Place Like Drone
08. Alive
09. Lifeline
10. Cell Song
11. Equal Parts Hope and Dread
Line-up

Dave Pen
Mike Bird
Website

http://www.birdpen.com
Cover Picture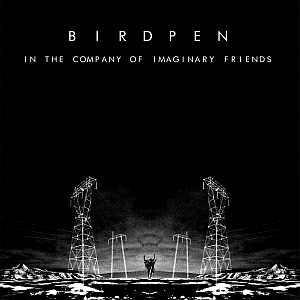 Rating

Music: 9
Sound: 9
Total: 9 / 10
See also (all categories):