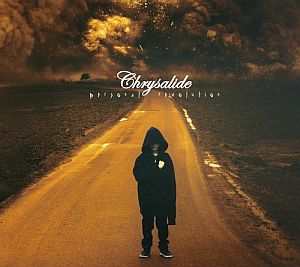 Artist: Chrysalide
Title: Personal Revolution
Genre: Electronic
Release Date: 10th October 2014
Label: Dependent Records
Album Review

Ever since their sophomore 'Don't Be Scared, It's About Life' from 2011, was picked up by Dependent Records, the word about the French trio and their uncompromising approach to music spread rapidly. It kind of started an avalanche making CHRYSALIDE one of the most sought after electronic acts. 'Personal Revolution' represents the next stage in their evolution and in a time of crisis be it economical, ecological or financial it comes as the famous wake-up call to remind everyone that revolution has to become a personal topic first and foremost. Change yourself to change the world if you will.
It is basically what the rather cold female voice at the beginning of the album tells every listener right before the impact of 'Question Everything' which comes as a serious assault on conventional listening habits. A bit like an aural rush of adrenaline to get the process started. 'Another Kind Of Me' and 'Cynicism Is A Poison' paint a disillusioned view on the world, coined by modern life, economics, shocking news etc. Those track rely heavily on haunting pads to create an oppressing atmosphere as well as elements of early, raw industrial to reflect the cold nature You know, I'm usually at the forefront of people to demand a piano line on every song, I really do, but 'All Demons' in itself works so brilliantly without any on rumbling beats and bass alone.
Missing a little "in-ya-face" attitude you get your treat close to the exit with a boiling title track that conjures the picture of an army, finally ready to head towards overdue change with sheer force. I've had my share of preconceptions before I started reviewing, mainly because I feared a lack of contrasts; a counterpart for the harsh moments which are predominant in the CHRYSALIDE sound, but came to know the balance is exactly the level it should be and am glad the album turned out as well as it does.
Tracklist

01. Welcome to the 21st Century
02. Question Everything
03. Tomorrow Is Too Late
04. We Are Not Cursed
05. Another Kind of Me
06. Cynicism Is a Poison
07. It Gets in the Blood
08. Vote for Molotov
09. All Demons
10. Keep Calm
11. Beside the Impossible
12. Substance over Style
13. Personal Revolution
14. I Had a Dream
Line-up

Arco Trauma
Syco Trauma
Yoann Amnesy
Website

https://www.facebook.com/chrysalide.audiotrauma
Cover Picture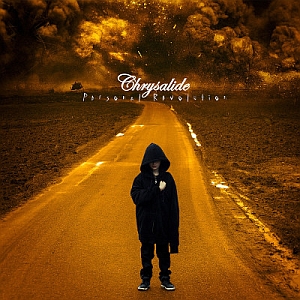 Rating

Music: 8
Sound: 8
Extras: -
Total: 8 / 10
See also (all categories):