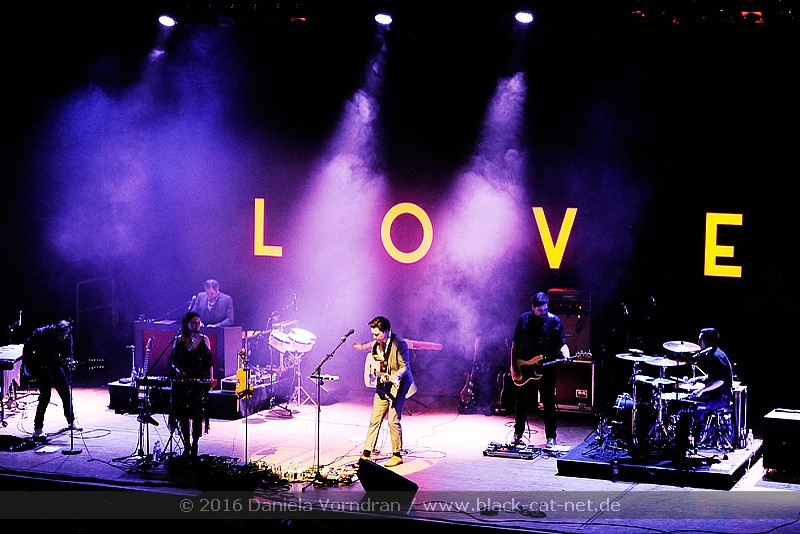 Konzerthaus, Dortmund, Germany
29th April 2016
Get Well Soon, Sam Vance-Law & Cheri MacNeil

GET WELL SOON are playing indie folk rock that is "hugely romantic," "allegorical," and "full of drama, morning mist and night skies". Their opus number four called 'Love' came out at the end of January this year and turned out quite poppy. While mastermind Konstantin Gropper was painting an apocalyptic scenario before, he speaks of survival now, from the power creating something new, he songs of love on his album number four.
Please enjoy our pictures from the concert.
Sam Vance-Law & Cheri MacNeil

Canadian Sam Vance-Law (vocals, violin) was supported on stage by Cheri MacNeil (vocals, guitar), known from her project DEAR READER.
http://www.samvancelaw.com
/
https://www.facebook.com/samvancelaw
/
https://www.facebook.com/dearreadermusic
Get Well Soon

The line-up in Dortmund consisted of Konstantin Gropper (vocals, guitar), Verena Gropper (vocals, violin), Marcus Wüst (keyboard, harmonium, vocals), Timo Kumpf (bass), Maximilian Schenkel (guitar, trumpet), Paul Kenny (drums, guitar), and additionally Tobias Ruhland ( dulcimer).
http://www.youwillgetwellsoon.com
/
https://www.facebook.com/youwillgetwellsoon
All pictures by Daniela Vorndran (
http://www.vorndranphotography.com
/
http://www.facebook.com/blackcatnet
)