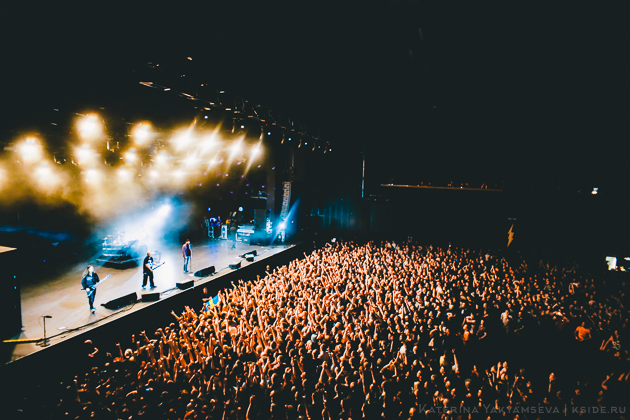 Stadium Live, Moscow, Russia
5th April 2017
In Flames
With the crushing roar of guitars, a concert of legends of the Swedish melodic music, of the metal of IN FLAMES passed down! I was at their concert for the first time and had the honor to take pictures of them! Sometimes dreams come true even when you do not cease to wish for their embodiment. It was awesome! Please enjoy our pictures!
Setlist

01. Wallflower
02. Alias
03. Before I Fall
04. Leeches
05. All for Me
06. Where the Dead Ships Dwell
07. Moonshield
08. The Jester's Dance
09. Only for the Weak
10. Like Sand (acoustic)
11. In My Room (acoustic
12. Hurt (Nine Inch Nails cover) (acoustic)
13. Take This Life
14. Through Oblivion
15. Deliver Us
16. Come Clarity
17. The Truth
18. Paralyzed
19. The Quiet Place
20. The End
21. Cloud Connected
https://www.facebook.com/inflames / www.inflames.com
More on
IN FLAMES
Thanks to Spika Concert Agency for accreditation!
All pictures by Ekaterina Yakyamseva