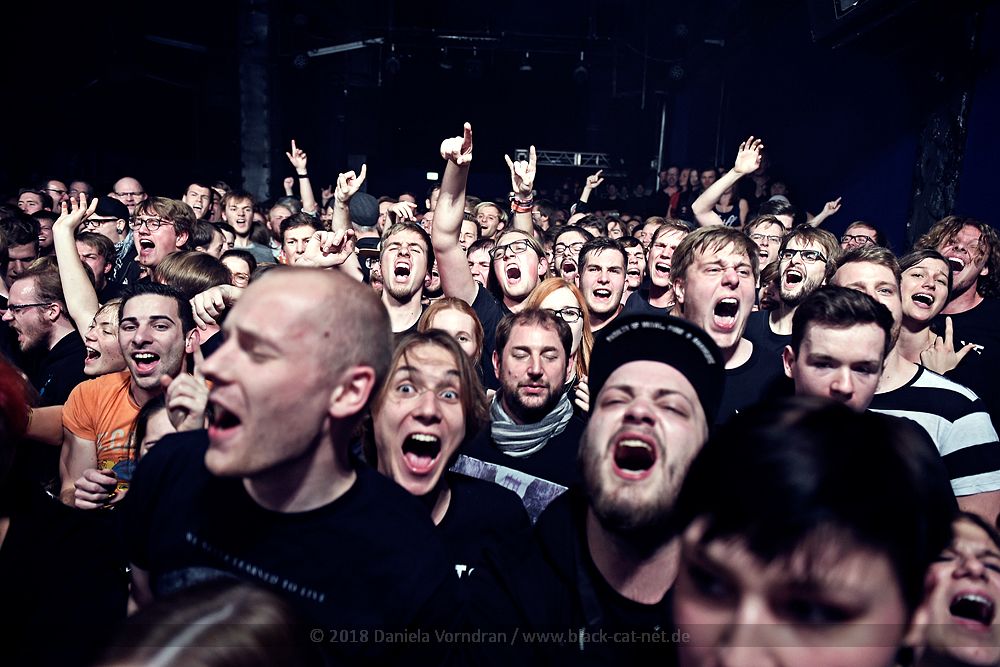 Sputnikhalle, Münster, Germany
22nd November 2018

Adam Angst - "Neintology" Tour 2018 - Support: Shoreline
The second album by ADAM ANGST was released on 28th September 2018 at Grand Hotel van Cleef. It is the first time ever that singer and songwriter Felix Schönfuss has written a second album for the same band after a debut. The band's first self-titled album was released in early 2015 and has managed to do what few albums can do: stay relevant. Endless festival summers and sold-out tours, as well as support shows with DIE TOTEN HOSEN and BEATSTEAKS have since made ADAM ANGST one of the unmistakable and relevant voices in German-language guitar music.
The first single from the new ADAM ANGST album was released in the summer of 2018. In November 2018, ADAM ANGST is touring with the songs of the new album. And it seems the band is constantly growing. The Münster show was first scheduled for the small Gleis22 club but soon moved to the much bigger Sputnikhalle due to high demand. After all, even the Sputnikhalle was sold-out with around 800 people attending the show. The evening was opened by local band SHORELINE from Münster who already warmed up the audience very well. Anything exploded when ADAM ANGST entered the stage. People were screaming and jumping or crowd surfing. Beer cups were flying. The hall was full of energy and anyone had a great time. Please enjoy now our pictures of the evening.
Shoreline

https://shorelineband.com / https://www.facebook.com/shorelinepunk
Adam Angst

http://www.adamangst.de / https://www.facebook.com/adamangstofficial


Setlist

01. Der Beginn von etwas ganz Großem
02. Punk
03. Wunderbar
04. Ja Ja, ich weiß
05. Alphatier
06. Was der Teufel sagt
07. Lauft um euer Leben
08. Immer noch
09. Alexa
10. Alle sprechen Deutsch
11. D.I.N.N.
12. Blase aus Beton
13. Professoren
14. Wir werden alle sterben
---
15. Jesus Christus
16. Splitter von Granaten
17. Frieda und die Bomben (Fu Manchu cover)
More on
ADAM ANGST
All pictures by Daniela Vorndran (
http://www.vorndranphotography.com
/
http://www.facebook.com/blackcatnet
)