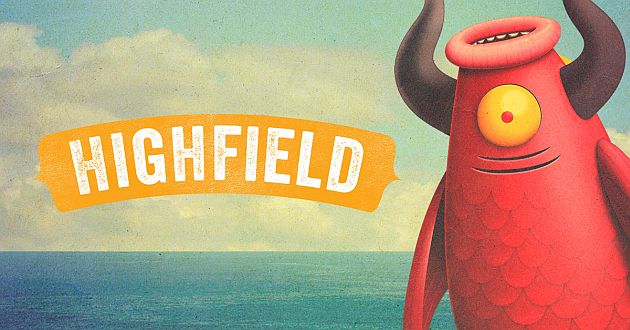 Shortly before Christmas, the organizers of the Highfield Festival announce a number of new names for the coming edition. In addition to DIE ÄRZTE, SDP, RIN and BEATSTEAKS, K.I.Z and MARTERIA are new headliners. The festival from August 18th to 20th, 2023 brings together the biggest names from Indie, Rock, Pop and Hip-Hop at the Störmthaler See near Großpösna right outside the gates of Leipzig.
With their sixth studio album, K.I.Z have also proven that they are not speechless in the face of all the problems in this world - quite the opposite: the Berlin Hip-Hop formation opens its mouth when it is necessary. Of course, they still don't take a hand in front of them. Berlin snout with double bottom, because their lyrics are profound, ironic and ambiguous as always. This and the fact that they can intelligently let it all loose live makes them one of the most sought-after acts in word and beat art and rightly so.
MARTERIA is consistently at the top of the charts for very similar reasons. His sound is as changeable as it is complex and combines a wide range of emotions in a very small space. He is probably the only rapper that newspapers like the FAZ are working on and attesting to his shows as "the finest party bash". You shouldn't be surprised about that anyway with the jack of all trades, aka Marten Laciny, whose "full contact" tour is not called that for no reason and fills the arenas of the Republic. It doesn't matter whether MARTERIA raps about love or nature conservation - the strong emotions he evokes are always discharged in the dance in front of the stage.
Also confirmed are the outspoken VON WEGEN LISBETH, GIANT ROOKS and BHZ. ENTER SHIKARI, SWISS & DIE ANDERN and NOTHING BUT THIEVES also guarantee energetic live performances. PAULA HARTMANN loves good stories, YOU ME AT SIX powerful rhythms and KAFFKIEZ hooks that everyone in the audience will sing along to in front of the stage. GROSSSTADTGEFLÜSTER, DISARSTAR, OK KID and EMIL BULLS also lined up to give festival guests unforgettable concert memories.
More acts will be announced soon. Tickets from EUR 169 are still available until 12 noon on December 24th. After that, the next price level takes effect with tickets from 189 euros. All acts and information as well as tickets are available on the festival website.
Source: Newsletter