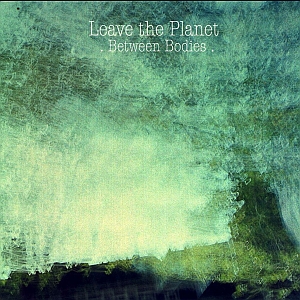 PHOSPHOR was a band from London that released one of the three best albums of 2013, in my opinion: '
Youth & Immortality'
. Since the band unfortunately disbanded, we have been following its members closely to find out about their new project. Hélène de Thoury, singer and keyboard player, continued with her side-project, Minuit Machine and released a very nice EP, '
Blue Moon
'. Nathalia Bruno collaborated with M!R!M, the one-man project of Iacopo Bertelli, on one track of Bertelli's first album, '
Heaven
', released on Fabrika Records. M!R!M proposes a dark Shoegaze/ postpunk/ drone music reminiscent of THE SOFT MOON but the track recorded with Bruno, 'Lizards', was revealing new possibilities.
A few days ago, Bruno announced the release of two new tracks, produced together with Bertelli under the new moniker LEAVE THE PLANET. Both songs, 'Unreleased Life' and 'Between Bodies' have a very dark, ambient and cold-wave atmosphere evoking THE CURE (the 'Faith' album), TROPIC OF CANCER or LEBANON HANOVER. But there are also touches of drone and Shoegaze and it also reminds us of SLOWDIVE. The vocals are ethereal and placed in the background. When I asked Nathalia Bruno why, she answered:
"the mix is done on purpose, very lo-fi..."
A brilliant debut! Can't wait for the next releases! Check the new tracks on the band's brand new
Bandcamp page
!