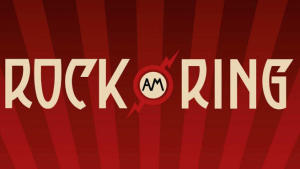 Limited number of one-day tickets for Rock am Ring available - Beyond The Black, BHZ and 5 further new acts confirmed - Festival line-up almost completed!
Almost two months, before the festivals Rock am Ring and Rock im Park start, already approx. 150,000 Ring and Park rockers bought their ticket for the twin festivals. From now on, there is a limited contingent of one-day tickets available for Rock am Ring each for EUR 95.00 plus booking and shipping fee. For visitors, who arrive by vehicle, special day parking tickets with shuttle service to the festival area are offered. Furthermore, weekend festival tickets for Rock am Ring are on sale each for EUR 189.00 inclusive pre-sales fee. Separate camping and parking tickets are available from EUR 50.00 up incl. pre-sales fee.
For Rock im Park, there is also a limited number of one-day tickets on sale for EUR 95.00 each plus booking and shipping fee. In Nuremberg, there is only public transportation for the arrival of one-day visitors. Combined festival weekend tickets for Rock im Park are on sale each for EUR 239.00 inclusive general camping, parking and pre-sales fee.
With Beyond The Black, BHZ, BRKN, The HU, Palisades, DVTCH NORRIS and Fiend, seven further bands and artists are confirmed. With 73 participants, the festival line-up is now almost completed and offers absolute top acts like: Die Ärzte, Slipknot, Tool, Slayer, Marteria & Casper, The Smashing Pumpkins, Tenacious D, Bring Me The Horizon, The BossHoss, The 1975, Die Antwoord, Bonez MC & RAF Camora, Dropkick Murphys, Slash feat. Myles Kennedy And The Conspirators, Bastille, Alligatoah, SDP, Sabaton, Kontra K, Architects, Foals, Feine Sahne Fischfilet, Alice In Chains, Amon Amarth, Seiler und Speer, Alle Farben, Halestorm, Three Days Grace, Godsmack, Arch Enemy, Trivium, Cage The Elephant, Hot Water Music, Eagles Of Death Metal, and many more.
More information regarding ticketing, parking tickets, special busses for arrival, public transportation and details around the festivals at www.rock-am-ring.com and www.rock-im-park.com
Tickets:
http://bit.ly/2VCRAQp
/
http://bit.ly/2VreFFH
Source: Press Release