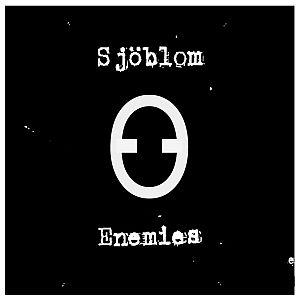 After ten years and five albums with
THE EXPLODING BOY
, it was about time for singer Johan Sjöblom to put together songs from now and then that were truly his, without compromise. The dark core and the melodies are still there, but sometimes a bit slower and more inspired by pop and indie music than the Goth and Synth music scene. Together with the producer Jon Bordon (Nicole Sabourné, Melody Club), and the drummer Joakim Janthe (Principe Valiente, Nicole Sabourné), eight songs were recorded between February and June 2016. On October 28 the debut album '6' was released.
On Friday the 18th August 2017 single number four was released. The video of 'Enemies/The Fool' is, as well as the videos to the earlier singles, directed and filmed by Andreas Hillerborg. The single includes the previously unreleased 'The Fool'. A demo recorded as early as 2004. Long before
SJÖBLOM
(and THE EXPLODING BOY) was even thought of. The video is a double video, including both of the songs. It shows a normal evening with Johan Sjöblom, drinking whiskey and listening to great music, always with SJÖBLOM looking over his shoulder. ENJOY!
Source: Press Release