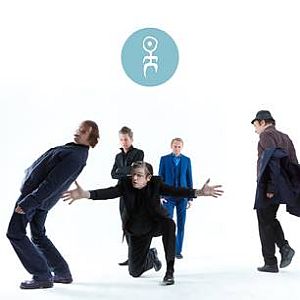 For their 40th anniversary, EINSTÜRZENDE NEUBAUTEN will release their new studio album, 'Alles In Allem', on their own label on May 15th, 2020 as CD, LP and Deluxe Boxset. 'Alles In Allem', the first regular studio album by EINSTÜRZENDE NEUBAUTEN in 12 years, shows an incomparable band that forms its own category, creates its own genre.
'Alles In Allem' gathers 10 pieces, each of which deals largely with the research of the topic "Berlin". A fact that only emerged in the process: A song-emerged extremely cynical reflection of the state of the capital did not make it onto the album, leaving a hole around which there were far more differentiated debates with Berlin. So, Blixa Bargeld wanders through memories, through dreams, assembles fragments - and yet it is always about the presence of this intangible city. The texts sometimes leave traces in the past, lead to their own work, tie in with old texts and in this way transfer them into the future.
In the unique sound and text landscapes of the group founded in Berlin in 1980, the timelessness is shown that Blixa Bargeld, N.U. Unruh, Alexander Hacke, Jochen Arbeit and Rudi Moser have always received: With their experimental approaches to songwriting, the instruments developed over four decades and the collective work, the band sounds strikingly contemporary in its own era. Yes, the EINSTÜRZENDE NEUBAUTEN always seem to be extremely precise in their respective times with their unique music, whether in the industrial phase of the early phase, the driving 90s or the deliberate late work.
Already the first piece, 'Ten Grand Goldie', is an example of the innovative strength inherent in the work of the NEUBAUTEN: Blixa Bargeld called individual supporters of the group worldwide, the cult fan community that has been supporting the band's independence through alternative financing models since 2002, long before crowdfunding formats became popular. The supporters were also allowed to participate in the creative process, donating fragments of the later text by spontaneously answering Bargeld's questions. The fans, organized in the NEUBAUTEN forum neubauten.org, which is also the archive of the extensive work, were involved again and again, since they had regular access to the work on the album, were switched on via live webcasts, interpreted and discussed the songs among themselves and with the band.
They were rewarded not only by the fact that they were able to specifically contribute to the creation of their favourite band, but also by singles produced exclusively for them. In addition, a limited deluxe box set, influenced by this collaboration, will be released parallel to the album. In addition to an extensive book and a DVD with AV-material, it also includes an additional CD and LP with seven tracks that do not appear on the album. So it pays to be a supporter of the band, not only because it enables this extraordinary group to do their pioneering work.
With the new pieces and the extensive back catalogue, EINSTÜRZENDE NEUBAUTEN go on a tour through Germany and the world, the specific dates can be found on the website www.neubauten.org and the dates for G-A-S here:
18 Sep 20 - Munich, Muffathalle
21 Sep 20 - Berlin, Konzerthaus
25 Sep 20 - Berlin, Columbiahalle
06 Oct 20 - Hamburg, Elbphilharmonie
15 May 21 - AT-Vienna, Arena Open Air
16 May 21 - Ludwigsburg, MHP Arena
25 May 21 - Cologne, E-Werk
27 May 21 - Wiesbaden, Schlachthof
28 May 21 - CH-Zürich, Rote Fabrik
29 May 21 - CH-Lausanne, Les Docks
Booking: KKT Berlin, www.kkt.berlin
Tickets are available via https://neubauten.org/de/live
Source: Press Release