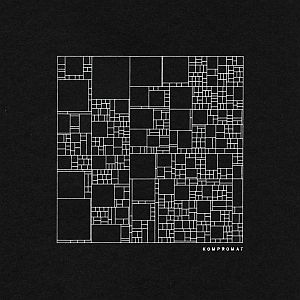 I LIKE TRAINS are finally back and have their new single 'The Truth' in their luggage, the first song of their upcoming, ruthless and razor-sharp album 'KOMPROMAT', which will be released on August 21, 2020 via Atlantic Curve in the worldwide distribution of The Orchard. The first studio album by the Leeds quintet in eight years treats mainly "information", in all of its concatenations and links, as a general topic. How we consume information and how we can still make sense and value for ourselves in the age of daily news bombing. The first single, 'The Truth', hits the heart of the matter.
"This was one of the final tracks to come together for the album," explains singer David Martin. "It came from a list I was keeping over a number of months. I would follow the news and social media and add a line or two a day, so that it ended up plotting the news cycle over that period. The amount of information we're fed on a daily basis is enormous. Everyone is so keen to "break" the news as quickly as possible, that it becomes impossible to comprehend it, and draw a meaningful narrative through it. How does this event connect to that one? Who gains what because this happened? Who is missing out? It's exhausting."
A deep fake karaoke video was shot for the single, directed by Michael Connolly, who had previously appeared as an ILT collaborator - an artist and designer born in Leeds. "The track is relentless and I wanted the film to feel the same. Claustrophobia and confusion were my watch words" he comments. "I wanted the film to go beyond the standard music video "archive footage" edit. I combined deep-fakes, distorted visuals, and digital découpé techniques to create an intense level of disorientation. I feel this really gives the film its own weird paranoid trippy nightmare world - it sums up the last four years in geopolitics pretty well for me."
Eight years on from their last full-length album, I LIKE TRAINS return with 'KOMPROMAT'. The band takes an unflinching view of a world that has changed beyond all recognition in that time. It's a record digging beneath populism's rise, from the divide and conquer tactics that caused Brexit in the UK, to the ascent of Trump in America and the subsequent reign of lies and misinformation, to discover the grubby hands that have engineered it all. "An I LIKE TRAINS record doesn't really start to take shape until there's a theme", says the group's vocalist and lyricist David Martin. "That point came following Edward Snowden's NSA leaks in 2013."
At the time, Martin started writing about low-key, insidious intrusions on our privacy. As global events unfolded, however, so did the importance of those themes: the perception of what is true and what isn't true being challenged on a daily basis and how that confusion could be used to manipulate populations into thinking and voting in certain ways. "We didn't set out to write a record about current affairs, but the path we set out on converged drastically with that daily discourse. The album inadvertently became about populist politics across the world. Brexit, Trump, Cambridge Analytica and covert Russian influence ended up at the centre of it all", Martin says.
I LIKE TRAINS - made up of David Martin (vocals / guitar), Alistair Bowis (bass), Guy Bannister (guitar / synths), Simon Fogal (drums) and Ian Jarrold (guitar) - have never shied away from confronting the possibility of humanity's collapse, of course. Early records, like the towering, Godspeed-influenced 'Progress Reform' (2006) and 'Elegies to Lessons Learnt' (2007) took tales of tragic characters and events from history and applied them to the modern day, while 'He Who Saw The Deep' (2010) looked uneasily ahead to the climate change battle we stand on the precipice of losing.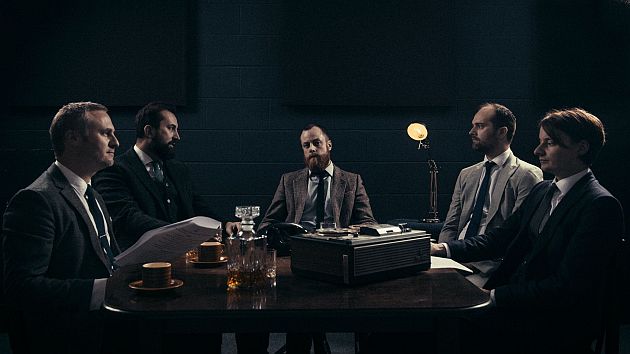 'KOMPROMAT' simultaneously sounds like none of those records, yet also contains DNA from all of them. The group have gone back to go forwards in some ways, returning to some of the primary influences that caused them to first form back in 2004: JOY DIVISION, THE BIRTHDAY PARTY, GANG OF FOUR, TELEVISION and THE VELVET UNDERGROUND. It marks a welcome return for a band who remain a singular presence away from the ebb and flow of UK guitar music fashion; a band in their own orbit, working to their own distinctive style.
'KOMPROMAT track list

01. A Steady Hand
02. Desire Is A Mess
03. Dig In
04. PRISM
05. Patience Is A Virtue
06. Man of Conviction
07. New Geography
08. The Truth (YouTube)
09. Eyes to the Left (ft. Anika)
More on https://iliketrains.co.uk / https://www.facebook.com/iLiKETRAiNSmusic
Source: Press Release / Promo picture by Ben Bentley