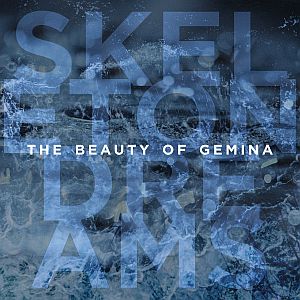 Two years have passed since the last and ground-breaking album 'Flying With The Owl'. Two years that were characterized by many highlights, acclaimed concerts and tours that have taken the band to South America and Mexico, but also two years full of incisive experiences. So it was in the spring of 2019, when the mastermind and head of the band Michael Sele had to undergo a major and complicated heart surgery, everything had gone out of joint for weeks and months, nothing should be as before…
All of this should take time and had to be processed, but the standstill and the exhausting recovery was followed by a time full of productivity and creativity. Michael Sele received the Gonzen Culture Prize in autumn 2019 for his work as a musician, composer and singer. At the beginning of this year, together with the well-known German stage actress Katharina Thalbach the well-known musical stage reading 'Schatten über dem Nichts' was realized and premiered at renowned Swiss theatres.
At the same time, the busy songwriter worked full of enthusiasm on new songs and lyrics, and almost exactly 18 months after this sudden break, Michael Sele and his band THE BEAUTY OF GEMINA are now presenting with 'Skeleton Dreams' their ninth studio album in band history, to be released on 4 September 2020. Twelve new songs, a separate remix and one of Sele's rare cover songs are all about the unmistakable and fascinating mixture of melancholic Wave, warm hypnotic Blues and earthy Indie Folk that has emerged over the years. Songs full of life energy and intensity, sometimes powerful, sometimes spherical, sometimes almost virgin, reduced to an absolute minimum, but always powerful and always poetic in depth. The songs are carried by Michael Sele's pleasantly dark, timbred voice and his charisma, which can be felt in every note.
Seldom has the voice been so multifaceted and present, the melodies opening, engaging, yet idiosyncratic, full of contrasts, the song structures and arrangements more familiar, catchier without losing their unpredictability and independence. A lot has happened in the past 15 years. You can find more than 250 concerts in 25 countries in the band's live history. The sound and sound worlds, as well as the band line-up, were changed with each album, adapted and the steadily growing and spreading loyal fan base was put to the test again and again. All of this has left its mark and, accumulated with the borderline experience of the past year, has undoubtedly led to Michael Sele's 'Skeleton Dreams', an extraordinary album. A work that will occupy a special place in THE BEAUTY OF GEMINA discography.
Traditionally, Michael Sele recorded, mixed and produced on his own in his recording studio in the catacombs of the old cinema, a beautiful small theatre in tranquil Mels at the foot of the imposing Pizol area, which has been the musician's home and creative work place for years. The long-time companion and friend, the multi-instrumentalist Philipp Küng, who also worked as a co-producer for the first time, were in the studio with TBOG veteran Mac Vinzens on drums and the long-time live bassist Andi Zuber. The first single release 'The World Is Going On' of the new album 'Skeleton Dreams' has been released since April 24th. It is an intimate yet powerful song, recorded to a minimum, with voice and acoustic guitar. In this reduced, dreamy atmosphere Michael Sele's whole poetic power is shown.
SKELETON DREAMS TOUR 2020
01 Oct 2020 - Bochum (DE) Rockpalast
02 Oct 2020 - Stuttgart (DE) Im Wizemann Studio
03 Oct 2020 - Kaiserslautern (DE) Cotton Club
04 Oct 2020 - Munich (DE) Backstage
06 Oct 2020 - Nuremberg (DE) Golden Nugget
07 Oct 2020 - Göttingen (DE) Exil
08 Oct 2020 - Leipzig (DE) Moritzbastei
09 Oct 2020 - Berlin (DE) Musik & Frieden
10 Oct 2020 - Hamburg (DE) Bahnhof Pauli
11 Oct 2020 - Frankfurt (DE) Das Bett
13 Oct 2020 - Lausanne (CH) Bleu Lézard
14 Oct 2020 - Solothurn (CH) Kofmehl
15 Oct 2020 - Basel (CH) Atlantis
16 Oct 2020 - Zurich (CH) Bogen F
17 Oct 2020 - Mels (CH) Altes Kino
Source: Press Release