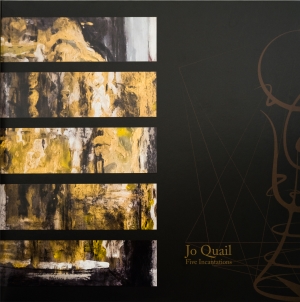 In 2016 virtuoso cellist Jo Quail released her 3rd album, 'Five Incantations'. The genesis of the album started to seep out of the deepest corners of her mind whilst on a 4th tour of Australia in 2015. In her own words: "Whether practically this was due to an intense focus on music minus the day to day existence, the remoteness of being a mum away from my family, or the myriad other reasons I cannot guess, but I felt swept away by this sensation and immediately began to write what became 'Five Incantations'. The album is a suite of interlinked movements, each individual yet essentially drawn from one theme. It has been recorded and will be performed at 432hz. Each movement describes personal reflection on one of the four cardinal points, with the fifth aspect being spirit."
As I write this I listen to the album and reacquaint myself with its beauty and purity. This is music for the other world, of the other world, the world between worlds, a higher plane! All the noise and clutter of the world I am currently in dissipates and evaporates to leave me in a space of, albeit temporary, bliss. This album is the conjurer of images and the invigorator of the senses. I can see the peace of trees with nobility in their shadows whilst a welcomed warmth envelopes my largest sense organ. The comfortableness of space and solace washes all the poisons away.
On the 20th of November we can all experience the rerelease of 'Five Incantations' on deluxe vinyl. This vinyl variant comes in two colour variants with insert/ sleeve photography by Ake Tireland. There is also a special bonus track called 'The Breathing hand' which was recorded live in Gdansk with the choir of Cappella Gedanensis and Alicja Lach - Owslany on accompanying cello. The lyrics for this piece are written by Mohan Rani and written in Hindi, English and Polish to support the re-release, Jo will be performing live on the 19th of November at The Black Heart in Camden, London live streamed on Hotel Radios pay per view platform. Tickets are now on sale for the live stream and for limited capacity attendance at the venue.
"She makes extraordinary music that defies classification" - Prog Magazine
"Jo Quail breathes new life into the cello, for the first time making classical music's long-standing influence on metal a two-way street" - Metal Hammer
"Rarely has a 'new to these ears' artist caused me to wish to hear everything they've ever produced and never miss anything ever again, but Jo Quail is that good" - Drowned in Sound
"Quail's effortless virtuosity achieves sheer sonic alchemy" - Echoes and Dust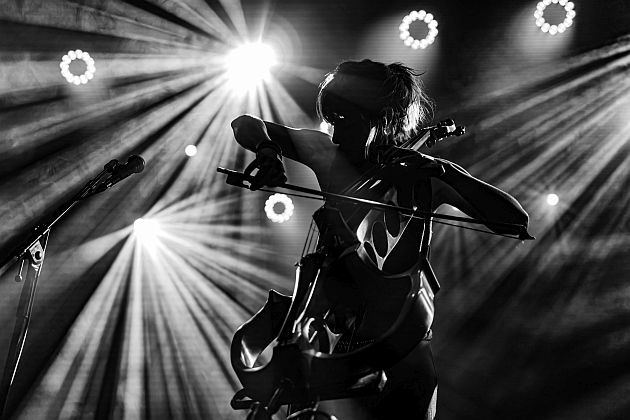 'Five Incantations' will be available for pre order from the 1st October via http://www.adderstonerecords.co.uk.
Tickets can be purchase at the following links:
Streaming Tickets: http://www.hotel-radio.com/pay-per-view
Live Show Tickets: http://ourblackheart.com
Artist Links
www.facebook.com/JoQuailCello
https://joquail.bandcamp.com
Tracklist

01. White Salt Stag
02. The Breathing hand
03. Salamander
04. Between The Waves
05. Gold
06. The Breathing hand (live)
Live photo by Ake Tireland