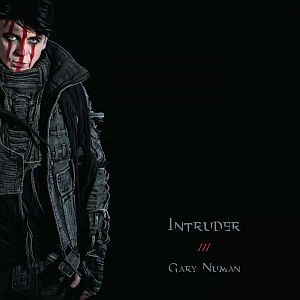 At the beginning of January, GARY NUMAN announced his new studio album 'Intruder' and released the lead single of the same name. NUMAN is now looking forward to the album that will be released on May 21st and is releasing the brand-new track 'I Am Screaming' just now. While 'Intruder' describes a world that is withering in the face of its constant destruction by humanity, 'I Am Screaming' feels more like a desperate appeal. It shows our planet rising one last time against its oppressors, culminating in the haunting final warning: "You are welcome to die with me".
The musically striking contrast consists of the beautiful simplicity of the song's intro and the cacophonic, post-industrial aggression that develops from it. Görkem Şen, the inventor of the yaybahar (an acoustic string instrument reminiscent of a synthesizer), which gives the dynamic production a dark texture, also makes an important contribution. Order the new track here:
https://garynuman.lnk.to/IAmScreamingID
You can hear it here:
May 1979. It is an ordinary Thursday evening; in other words: Time for "Top Of The Pops". In the midst of a zeitgeist-bound sound of Punk and Disco, the show seems to be interrupted by a broadcast from the future. A radiant synth riff fades into a driving beat and an out of this world creature takes the stage - half robot, half alien - to present an enigmatic text of android life in a dystopian future: GARY NUMAN with his band TUBEWAY ARMY and their breakthrough hit 'Are Friends Electric?'. Of the millions of TV viewers, only very few realized at the time that this moment should give an outlook on the further development of music; from Synth Pop to Electro / Industrial to Alternative Pop. The audience's imagination, however, could no longer be stopped and soon turned into a loyal fan base.
Jump in time to January 2021. NUMAN's latest single 'Intruder' pulsates ominously and evocatively, like the soundtrack of an imminent threat. While minimalist synth sounds lie like a gloomy shadow over everything and detonating industrial beats tear the air, the seductive hook rises like a bright beacon from the darkness. Visionary and destructive, the track tells of the growing anger of planet earth at the deeds of humanity, ready to rise up against them and fight back. And in the video clip, too, NUMAN seems in a strange way even more futuristic and alien than it was back in 1979; like an intergalactic dimension refugee in a desperate struggle for its existence. Two different songs that demonstrate NUMAN's constant fight against the current order to implement his creative vision uncompromisingly. In a career spanning over forty years, music may have evolved and topics changed. The fascination of the fans for his uncompromising attitude, however, continues unabated.
Any story that spans four decades is automatically marked by significant highs and pathetic lows. His achievements are and remain more than extraordinary; especially for someone who has never caved in to the mainstream for quick success. Seven top 10 singles; including 'Are Friends Electric?' and his solo debut hit 'Cars', seven top 10 albums, three of which reached number 1 in the charts, and last but not least the media recognition, especially in the form of the Inspiration Award as part of the renowned Ivor Novello - Awards ceremony. Of course, there were times in between when NUMAN wasn't really popular. Between phases in which his work was regularly rediscovered, there were definitely years in which his discs, which at times tended more and more towards concept albums, mainly met with real hardcore fans.
Even in times when he didn't stir up the charts, there was always a loyal audience at his concerts; almost every UK tour has had a sold-out show at the 5,000-strong London Hammersmith Apollo. And the praise of fellow musicians such as NINE INCH NAILS, PRINCE or DAVID BOWIE gradually led to a rediscovery and appreciation of his work - a popularity that has increased in recent years with recognition from Kanye West, Lady Gaga and Dave Grohl, who NUMAN named as an important influence, has increased. And so, the story of the eccentric icon and her return to the top developed - with a music that is darker, grim and imaginative than ever before.
The ball really got rolling eight years ago with 'Splinter (Songs From A Broken Mind)' when the disc climbed to number 20 in the charts in 2013. An album on which NUMAN accompanied his experiences to an atmospheric Post-Industrial sound negotiated depression. In 2017 he signed a new contract with BMG, from which the work 'Savage (Songs From A Broken World)' emerged, in which he tells of the earth as a desolate desert landscape in which humanity and culture of the consequences has been brought to its knees by global warming.
On his album 'Intruder' NUMAN now presents an updated, supplementary story. A philosophical examination of an apocalypse that may be imminent in the near future: and a planet whose only chance of survival is to wipe out its inhabitants. 'Intruder' deals with climate change from the perspective of the planet. If the earth could speak and perceive things the way we do - what would it tell us? How would it be? Much of the songs represent my attempt to give it a voice or at least otherwise express what I think, how she is feeling. The planet sees us as its children who are becoming more and more heartless and selfish, and who don't care how we're doing. He feels betrayed, hurt and devastated. Disillusioned and heartbroken, at one point he is ready to strike back. Basically, he sees the human race as some kind of virus that attacks him. Climate change is the undeniable sign the earth uses to say: enough is enough! After all, it does what needs to be done to get rid of us. And she explains why she thinks this is the way to go.
Written and recorded in parts during the lockdown, it is not surprising that the current circumstances have influenced the themes of the album. A fact that becomes particularly clear in 'The Gift', which develops from a minimalist intro to a powerful Middle Eastern sound motif and tells of Covid-19 as the first weapon that the planet uses against humanity in order to blossom again after its extinction. Although anger and thirst for revenge dominate the first chapters of the record, 'Intruder' spans a diverse range of emotions. 'Is This World Not Enough' and 'A Black Sun' convey regret and despair that this fate might have been avoided. Until the curtain finally falls in a vile finale with the hopeful, theatrically intense 'Now And Forever' and the painful 'The End Of Dragons'; a chilling reminder that some things can simply no longer be repaired. All in all, NUMAN proves with his new album that his creative spark is far from extinguished.
All in all, however, only a snapshot in the fairy tale of one of the most extraordinary musical talents of all. The full story can be found in NUMAN's acclaimed autobiography '(R)evolution', which the Observer described as "a detailed, entertaining and often touching life story". What lies ahead of him will definitely turn out to be just as fascinating.
Watch the first single 'Intruder' here:
The album 'Intruder' will be released on CD, deluxe CD, black double vinyl in heavyweight, double vinyl with picture CD and digital formats. There will also be three exclusive full-colour double vinyl formats: red (in select indie stores), silver (from Amazon) and gold (in GARY NUMAN's official web shop). In his web shop, only the album will be available on cassette.
Album: 'Intruder' - Release date: May 21, 2021 via BMG
Pre-order the new album here:
https://garynuman.lnk.to/IntruderPR
https://garynuman.com/
Source: Press Release