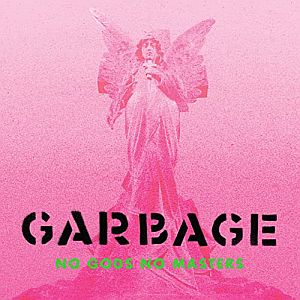 GARBAGE today announced their brand-new studio album 'No Gods No Masters'. It is the band's seventh studio album and will be released on June 11 via Stunvolume / Infectious Music (BMG). The band also released the first song and video from the album, 'The Men Who Rule the World'. The video was created by the Chilean artist and director Javi a.k.a Mi Amor.
'The Men Who Rule the World' is an accusation, incitement to riot, a call to arms: a distinctive, powerful acoustic statement that sets the tone for the band's biting new album. Criticizing increasing capitalist myopia, racism, sexism and misogyny around the world, this track is a haunting protest song and at the same time the unmistakable declaration of intent from a band that still believes in the power of contradiction.
Watch the video 'The Men Who Rule the World'
Directed by: Javi a.k.a. Mi Amor: https://www.instagram.com/javi.miamor
"This is our seventh record, and this significant number has influenced the DNA of the content: the seven virtues, the seven sufferings of Mary, the seven deadly sins," says Garbage frontwoman Shirley Manson of the grim new album 'No Gods No Masters' and its twists and turns from capitalism and lust to loss and grief. "We wanted to try to make sense of how f***ing crazy the world is and what an amazing mess we are in. This is the record we just felt we had to do at the time."
GARBAGE and their long-time collaborator Billy Bush produced the album. The seeds for 'No Gods No Masters' were sown in the desert in Palm Springs in the summer of 2018: The quartet met in a house that belongs to a relative of Steve Marker's, sketched the framework for the album, jammed and experimented for two weeks and felt the songs out. With these demos, the parties initially went their separate ways to finally finish the album in Los Angeles.
GARBAGE are releasing a deluxe CD / digital version of 'No Gods No Masters' which includes covers of classic pieces including David Bowie's 'Starman' and 'Because the Night' (Patti Smith / Bruce Springsteen). The US Punk Rock band SCREAMING FEMALES also contributed to the version of 'Because the Night'. The deluxe album contains the rare garbage tracks 'No Horses', 'On Fire', 'Time Will Destroy Everything', 'Girls Talk', 'The Chemicals' and 'Destroying Angels', whereby for the last three, Brody Dalle, Contribute Brian Aubert and John Doe or Exene Cervenka are part of the gang. The vinyl on the album is neon green. GARBAGE are also releasing a limited edition white vinyl through their official artist store, as well as an exclusive limited edition pink vinyl as part of this year's Record Store Day, which will be released on June 12, 2021.
Pre-order 'No Gods No Masters' here: https://garbage.lnk.to/NoGodsNoMastersPR
The new single 'The Men Who Rule the World' has just been released, listen to it here: https://garbage.lnk.to/TMWRTWPR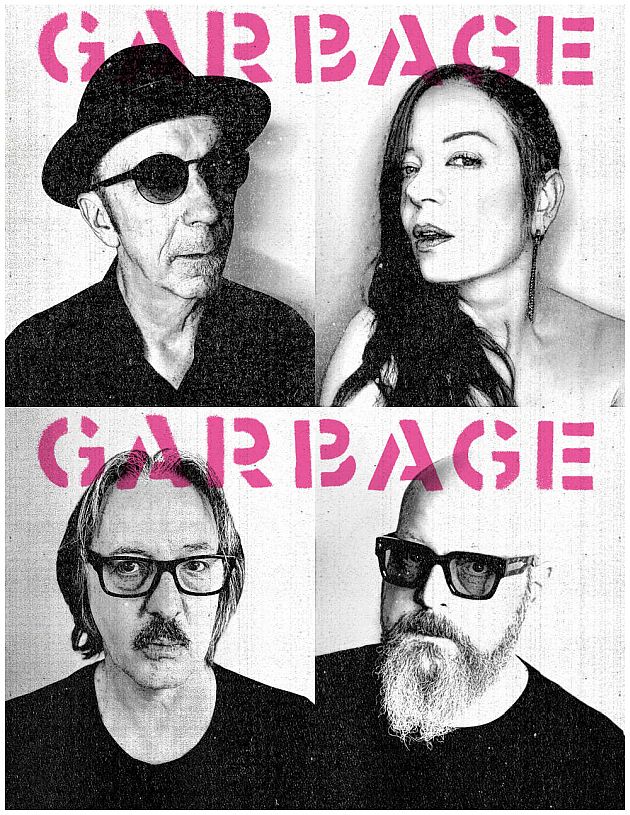 GARBAGE 'No Gods No Masters' - Release 11 June 2021 via STUNVOLUME / Infectious Music / BMG - Configurations:

- CD Standard
- 2CD Deluxe (incl. 8 bonus tracks + clamshell case, 4 x art cards, 1 x poster)
- Vinyl Album (Standard) Neon Green Gatefold Vinyl Edition
- Vinyl Album (White) Limited Edition White Gatefold Vinyl
- Vinyl Album (Pink) Record Store Day release; Transparent Pink Vinyl
- Digital Album Standard Digital (Audio from Deluxe CD)
- Digital Album (HD) (Audio von Deluxe CD)
'No Gods No Masters' tracklist

01. The Men Who Rule the World
02. The Creeps
03. Uncomfortably Me
04. Wolves
05. Waiting for God
06. Godhead
07. Anonymous XXX
08. A Woman Destroyed
09. Flipping the Bird
10. No Gods No Masters
11. This City Will Kill You
'No Gods No Masters' Deluxe Edition tracklist

01. The Men Who Rule the World
02. The Creeps
03. Uncomfortably Me
04. Wolves
05. Waiting for God
06. Godhead
07. Anonymous XXX
08. A Woman Destroyed
09. Flipping the Bird
10. No Gods No Masters
11. This City Will Kill You
12. No Horses
13. Starman
14. Girls Talk feat. Brody Dalle
15. Because the Night feat. Screaming Females
16. On Fire
17. The Chemicals feat. Brian Aubert
18. Destroying Angels feat. John Doe & Exene Cervenka
19. Time Will Destroy Everything
Find more information here

Web: https://garbage.com
Facebook: https://facebook.com/GarbageOfficial/
Instagram: https://instagram.com/garbage/
YouTube: https://youtube.com/user/garbage/
Twitter: https://twitter.com/garbage
Source: Press Release / Photo credit: Garbage