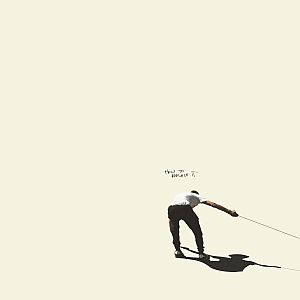 DEUS are back! Their new album 'How To Replace It' will be released on February 17, 2023 via [PIAS] Recordings. The Belgian band has never really had a philosophy. And maybe never wanted one. Nevertheless, they have remained true to certain principles: "You don't want to repeat yourself, but you have your style", says band leader Tom Barman, presenting his most personal and rawest lyrics to date on the album.
"You want to try new stuff and just react to whatever feels fresh at the time." It's the same with 'How To Replace It', their eighth studio album and first in ten years: well-tried, and yet new and varied, melodic, but also somehow defiantly weird. "It's not just the raw emotion speaking - there's the hindsight and introspection that comes after all that. And room for forgiveness."
Ten years seems like a long time, but after 'Following Sea' DEUS were never really gone. There were months of tours, numerous festival appearances and anniversaries to celebrate - the classic 'The Ideal Crash', for example, turned 20 in 2019. The compilation 'Selected Songs 1994-2014' was last released eight years ago. "Things always take longer than you think" Barman adds. "But this was not a ten-year project." Although concrete plans were made, calendars filled and sessions booked in 2018, it took a little longer to finish the twelve songs.
Probably also because the way the band works has changed. On the last two records, the jam sessions were long and structured, five days a week, several hours a day. 'How To Replace It', on the other hand, was created in short and explosive jams. With a lot of classic and time-consuming DEUS fine tuning afterwards. Old habits.
Twenty-eight years after their debut album, DEUS remain indie veterans who are still creatively restless and curious. This is also shown by the first album single 'Must Have Been New', which the band already shares. A short intro gives way to a confident Tom Barman, with easy-going acoustic guitars ennobled by distorted licks and percussions and gospel-like backing vocals in the chorus. "I was playing the piano and I asked our drummer Steph to give me a waltz rhythm", remembers founding member and multi-instrumentalist Klaas Janzoons. "I instantly came up with the verse and chorus chords, Tom added a middle eight and we had the core of the song."
Tracklist

01. How To Replace It
02. Must Have Been New
03. Man Of The House
04. 1989
05. Faux Bamboo
06. Dream Is A Giver
07. Pirates
08. Simple Pleasures
09. Never Get You High
10. Cadillac
11. Love Breaks Down
12. Le Blues Polaire
Live

March 20, 2023 Berlin – Huxleys Neue Welt
March 21, 2023 Munich – Backstage Werk
March 22, 2023 Vienna – Arena
March 26, 23 Cologne – Bürgerhaus Stollwerck
Source: Press Release