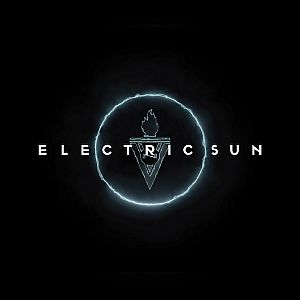 Artist: VNV Nation
Title: Electric Sun
Genre: Electronic / Synth Pop / Future Pop
Release Date: 28th April 2023
Label: Anachron Sounds
VNV NATION is a Hamburg based alternative electronic music project led by Dublin native Ronan Harris in the roles of singer, songwriter and producer. Not content to fit into any subgenre, VNV blends poetic, thought-provoking lyrics with a sound that ranges from anthemic indie electronic to underground dance beats to soulful symphonic ballads and beyond. Legendary for their energy and positive emotions, the live shows attract a loyal following from across the musical spectrum to sold-out tours and headlining festivals in Europe and America. VNV NATION's last four albums have reached the top 10 on the Media Control Albums chart and the top 5 on various US Billboard charts. The last album 'Noire' (2018) reached number 4.
The new album 'Electric Sun' is the most anticipated and ambitious release to date. From the first title track, the album breaks new musical ground on a cinematic level. More organic, symphonic and lyrically direct than the previous albums, it addresses the path of our world and invites the listener to wonder where we are going. The musical development and maturity of this album are unmistakable. Blending darkness and light, the album remains powerful, insightful and soulful to the last note. The pre-singles, the ethereal indie anthem 'Before the Rain' and the lyrically acclaimed dancefloor hit 'Wait', were acclaimed across the alternative music world, while tracks like 'Run', 'The Game', 'Artifice' and the touring hit 'Prophet' are just a few of the songs that fans and new listeners alike will want to hear again and again. 'Electric Sun' is a soundtrack for a film that has not yet been made.
Four tracks received overwhelming fan praise when performed live on the pre-release European tour in March. A series of sold-out concerts in Germany drew 30-50% more viewers than the artist's previous major tours, attracting people from all genres and lifestyles to the unique live events. The European tour continues until the end of May before heading to North America and other continents.
Pre-orders: https://save-it.cc/vnvnation/electric-sun
Tour Dates

05 May 23 - DE Cologne, E-Werk
06 May 23 - DE Berlin, Columbiahalle (Sold Out)
07 May 23 - NL Amsterdam, Melkweg
08 May 23 - BE Sint-Niklaas, De Casino (Sold Out)
10 May 23 - PL Warsaw, Progresja
11 May 23 - CZ Prague, Futurum
19 May 23 - ES Barcelona, Sala Apolo
20 May 23 - ES Madrid, Sala Mon
25 May 23 - UK Birmingham, The Mill
26 May 23 - UK London, Electric Ballroom
27 May 23 - UK Manchester, Academy 2
28 May 23 - UK Glasgow, Garage
25 Dec 23 - DE Chemniz, Darkstorm Festival Stadthalle
Source: Newsletter