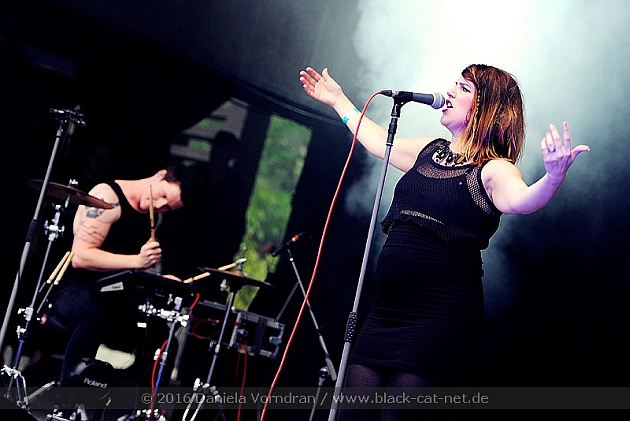 BiNuu, Berlin, Germany
7th September 2017
Me the Tiger & Gunmaker

Would you like electro pop sensational tunes? ME THE TIGER comes to Berlin again! And good news for fans: a new album will be out August 18 2017, 'What Is Beautiful Never Dies'. The band produces an electronically driving sound, full of energy and melancholy. The focus is on the strong refrains. ME THE TIGER represent a new generation of electronic music, they are a fresh wind in the established electronic music scene.
The texts as well as the message are a central part of ME THE TIGER. In a time when individualism thrives, the band wants to emphasize the solidarity values and contribute to a better and more friendly society: supporting ME THE TIGER is not only a part of the heartbreaking sound of their fantastic electro-pop album 'Vitriolic', no, you will also be part of their energetic and live shows. Together with the band they support a strong, self-confident and sincere voice in society.
ME THE TIGER and 'Vitriolic' are dangerous, they contaminate your ears and the dance floors in the clubs, just like the toxic copper mines, the sleepy city of Falun in the center of Sweden. At this evening ME THE TIGER will share the stage with Gunmaker.
Additional Concert Info

Doors: 8:00 pm
Start: 9:00 pm
Tickets: can be bought for 17.70 €
HERE
, via
Ticketmaster
and at https://www.direct-ticket.de/produkte/121-me-the-tiger-bi-nuu-am-07-09-2017
Info: http://methetiger.com / https://www.facebook.com/MeTheTiger