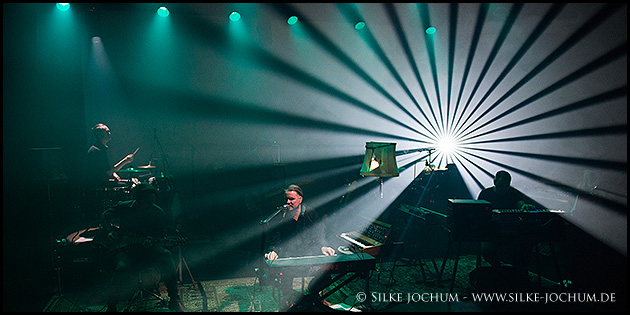 Ælvespeilet, Porsgrunn & Lille Ole Bull Scene, Bergen, Norway
26th & 27th April 2019
Ljungblut - Tour 2019

LJUNGBLUT - one of the three band projects of Kim Ljung (also known from SEIGMEN & ZEROMANCER) started as a kind of solo project and grew over the years to a whole band together. In November 2018 LJUNGBLUT released the 6th studio album, 'Villa Carlotta 5959', showing once more hidden and well-known facets of this peerless musician(s).
After a long LJUNGBLUT stage break the album release was celebrated with three really special live gigs in Tønsberg and Oslo. Fans from all over Norway and other countries followed the call. The final concert in the Jakobskirken (Jakob's church) in Oslo was for sure a magnificent highlight for the band and the fans.
The upcoming gigs in Porsgrunn and Bergen in April continue the mini tour that happened in November and will bring a whole lot of other sparkling and deep, honest music moments with that rare opportunity to see LJUNGBLUT live. LJUNGBLUT's music is directly from the heart into your head whirling up all the emotions that you carry around with you, usually hiding them far behind your everyday mask. Pensive, autobiographical, soft and raw, dreamy and bluntly songs from the South of Norway. So a great chance to see, hear and feel this very different, calmer and intense side of Kim Ljung's repertoire is given in April, don't miss that.
Additional Concert Info Ælvespeilet, Porsgrunn
Doors: tba
Start: 21:00
Tickets: from 375 NOK (+ charges/shipping)
Info: http://bit.ly/2H1hoSh
Additional Concert Info Lille Ole Bull Scene, Bergen
Doors: tba
Start: 20:00
Tickets: from 395 NOK (+ charges/shipping)
Info: http://bit.ly/2tHprf4
Artist: https://www.facebook.com/Ljungblut-86549322482/
More on
Ljungblut