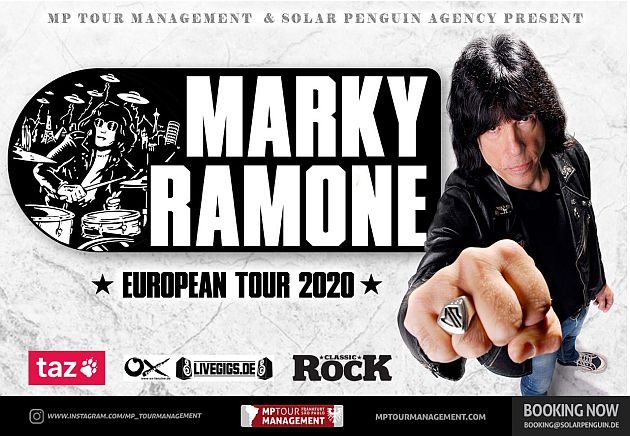 Backstage, Munich, Germany
29th June 2021
Marky Ramone - "European Tour" 2020
Attention: due to the Corona pandemic, this concert is rescheduled from July 2020 to June 2021!
The drummer legend of THE RAMONES will be on a European tour in summer 2020. In 1978, Marky Ramone joined the most famous Punk Rock band of all time. He played over 1,700 shows with the band in locations around the world, worked on more than 15 releases.
With no signs of slowing down, Marky Ramone continues to tour the world with his band, Marky Ramone's Blitzkrieg, featuring various lead vocalists and in 2019 Bad Religion / Circle Jerks guitar player Greg Hetson. In summer 2019, he played an amazing gig at Backstage Munich and Munich can be very looking forward to see Marky on stage again, playing 90 minutes of solid blood sweat and tears Punk Rock performing THE RAMONES greatest hits and deep cuts as well as surprise cover versions.
Additional Concert Info

Doors: 19:00
Start: 20:00
Tickets: are available from 29.39 € (+ charges/shipping) via
Eventim
Info: https://www.backstage.info/veranstaltungen-2/alle-veranstaltungen/item/marky-ramone-european-tour-2020?category_id=17
Artist: http://www.markyramone.com