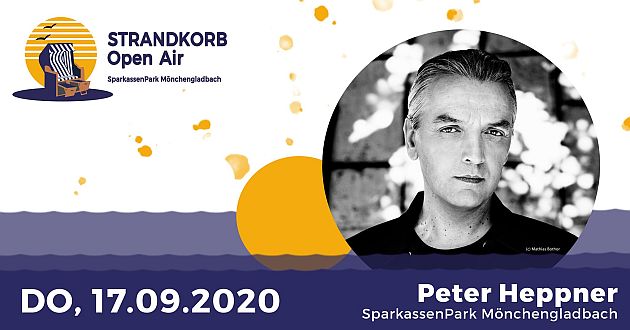 Sparkassenpark, Mönchengladbach, Germany
17th September 2020
Peter Heppner - Beach Chair Concert

There are not many voices in this world that are so unique and immediately identifiable. Especially not among German singers. The two-time Echo award winner PETER HEPPNER undoubtedly owns one of these absolutely striking voices. As the singer of the band WOLFSHEIM, PETER HEPPNER already let his amazing voice sound. In a duet with JOACHIM WITT and the song 'Die Flut', PETER HEPPNER also became known to the wider audience and his solo career started, whereby he would like to continue the WOLFSHEIM project. In the last years other artists recognized PETER HEPPNER's vocal values and invited him to the studio for songs. These artists include the German sound inventor SCHILLER, NENA, PAUL VAN DYK, MARIANNE ROSENBERG and some other artists. Be surprize which songs PETER HEPPNER will perform on the Sparkassenpark stage in Mönchegladbach.
From each ticket 1€ will be donated to "Corinna e.V." Mönchengladbach. Here you find more information: https://corinna-mg.de/
Additional concert info

Doors: 19:00
Start: 20:00
Tickets are available from 45.30 euros via
Eventim
Facebook Event: https://www.facebook.com/events/988622864911231/
FAQ: https://sparkassenpark.de/faq-strandkorb/
Special Info: When parking, please note the additional information on your ticket and the guidance systems.