Area4 Festival
Open Air Area at the Arena, Oberhausen, Germany
25th June 2005
Tickets: 44.78 EUR incl. tax
http://www.fkpscorpio.com/area4

The new AREA4 Festival takes place the first time at Oberhausen.
At the "König-Pilsener-Arena" they expect about 20.000 fans to make party with about 15 acts like SYSTEM OF A DOWN, NINE INCH NAILS, BEATSTEAKS, MADSEN and TAMOTO. The Open Air Area is situated perfectly in the middle of the biggest conurbation of Europe, in the heart of the "Ruhrgebiet": 12 connections to the freeway, about 10.000 free parking lots, bus and streetcar stops and the biggest shopping mall of Europe nearby. The festival ground is situated directly behind the "König-Pilsener-Arena" and is within easy reach by foot.



Info



GENERAL INFORMATION

Tickets from abroad

International ticket order is available via
www.getgo.de
Dogs and other pets
Are not allowed on the festival grounds
Glass bottles, food and drinks

On the festival grounds glass bottles, cans, plastic bottles and water-bags are not allowed. You can take with you a little lunch package and one "tetrapak" (up to 1.5 ltr.)
Medical orderly

Please take a look at the area map at the festival homepage.
Security
Please follow the instructions of the security-stuff
Ticket forgers

Be aware of ticket forgers. Don't buy tickets at street-vendors. These tickets may be forged. No admittance to the festival with forged tickets!
Merchandise products

Selling of merchandise products is strictly forbidden
Liability

Every visitor is liable for damages!
Lost & found office
At the festival please ask the medical stuff.
Foto, video, sound

Professional audio- and video recording equipment are not allowed on the festival ground. Audio and video recording are not allowed and any abuse will be prosecuted.
Children
Please do not take children under an age of eight years to the festival, rather leave them with grandparents of friends. Children at the age between 8 and 16 need to buy a ticket and will get access only accompanied by legal guardian.


Facilities for handicapped persons
Sanitary facilities for handicapped persons are available. at the festival ground will be a special area suitable for wheel chairs on site please take a look to the signs



ROUTE


Arriving by car

Journey from direction Köln / Düsseldorf:
Take the A3 freeway towards Oberhausen. Change freeway at crossing Oberhausen West to the A42 freeway towards Dortmund. Exit Oberhausen-Zentrum (Centre) towards Oberhausen Neue Mitte and follow the signs to the CentrO-parking ground at König-Pilsener-Arena.

Journey from direction Arnheim and Hannover:
Take the A2/3 freeway and change to freeway A516. Exit at the end of freeway towards Oberhausen Neue Mitte and follow the signs to the CentrO-parking ground at König-Pilsener-Arena.

Journey from direction Dortmund:
Take A42 freeway. Exit Oberhausen Neue Mitte and follow the signs to the CentrO-parking ground at König-Pilsener-Arena.


Arriving by train


Get off the train at Oberhausen Hauptbahnof (main station) and take the bus or streetcar towards Sterkrade / Neue Mitte. The bus/streetcar stops directly in front of the König-Pilsener-Arena.
Please take a look to the information of the train timetable
www.bahn.de
and the bus/streetcar timetable
http://efa.vrr.de

CONTACT
FKP Scorpio Konzertproduktionen GmbH
Rellinger Str. 64a 20257
Hamburg
Tel.: 040 - 853 88 888
Fax: 040 - 853 88 999
E-Mail:
This email address is being protected from spambots. You need JavaScript enabled to view it.
Bands

4BACKWOODS

4 Backwoods from Cologne are a rockband with already a history, because they started in 1994 and played in the meantime about 200 gigs. The guys understand to combine power, ease and tough riffs in a special way. 4Backwoods are playing since 2003 in follwing occupation: Daniel Wagner (vocals, guitar), Andre Kolf (bass), Christoph Becker (drums) und Florian Deutzmann (guitar). They supported already Farin Urlaub, 4Lyn, Such a Surge, HIM, The Cardigans, und many more. www.4backwoods.de

80's MATCHBOX B-LINE DESASTER

THE EIGHTIES MATCHBOX B-LINE DISASTER started in the beginning of 2002 in Brighton their way into the music scene. They impressed with chaotic and breathtaking shows and with gripping debut single 'Morning has broken'.
NME: Iggy Pop, At The Drive In, Black Francis and und Jagger 1965 at Dead Mans Curve, switched off lights, I wanna fuck your mother!!! . . . Fucking incredible.
SLEAZE NATION: Gushing, deafening anti doe to the American pop rock scene. Incomprehensible intensively!

THE FACE: Absolutely crazy!
KERRANG: They will win the "The Ssingle of the week Award" so easily…

PLAYLOUDER: When we were a band, we would be THE EIGHTIES MATCHBOX B-LINE DISASTER – this is the biggest compliment we can make.
'Horse of the dog', the first album (10 tracks, 26 minutes play time!) released on their own label No Death Records, is a bit weird, but also fastidiously. THE EIGHTIES MATCHBOX B-LINE DISASTER change poison into medicine with a little bit of Absinth. Give them your ear! Singer Guy McKnight: Because No Death is our own label we can do what we want to. The other bands, who are just spirit-disturbed like we are and who are losers as well and because of this winners, or who can bring such a long live show onto stage like we do, are perfect for No Death – like The Boogs and THE EIGHTIES MATCHBOX B-LINE DISASTER.
It is like that: you see the good show of a band, you are enthusiastic, you are buying the album and at the end you are totally bored by them. Horse of The Dog is different. They fulfil your expectations. We are trying to disappoint nobody. To say it short: THE EIGHTIES MATCHBOX B-LINE DISASTER are an absolutely rare lucky break which is burning to be let off on the masses!
www.eightiesmatchbox.com
AEREOGRAMME


In the late nineties Craig B., fresh from the ashes of Ganger, formed Aereogramme with bassist Campbell McNeil and drummer Martin Scott. Their music marries punishing metal with sublime moments of beauty, weaving aggression and raw emotion into a new form, transforming calm into mayhem and back again without any surface glitches. Aereogramme's records possess a peerless breadth of vision and an emotional depth that is rare in modern rock music. When programmer Iain Cook, joined the band full time in 2001, they were able to match the ferocity of their studio recordings with their live performances. http://www.aereogramme.co.uk

ALTER BRIDGE

The evolution of Mark Tremonti, Scott Phillips and Brian Marshall as artists is marked with the debut of Alter Bridge. After selling 30 million albums worldwide, Creed has called it quits and its members have chosen to pursue new creative directions. Over three albums, Creed achieved countless industry accolades, had two # 1 albums, and played to millions of fans around the world. Guitarist/ songwriter Mark Tremonti states, "After all Creed achieved professionally, I felt that I needed to refocus on the goals that I had personally. One of those goals was to get back to my rock and roll roots. After Creed took a break, band-mate Scott Phillips and I started to jam together again and realized that we both shared the same vision and were surprisingly anxious to get back out there and start doing it again." The evolution continued when original Creed bassist Brian Marshall, who was not part of Creed's Weathered album and had been working as a musician/ producer at his home studio, got a call from Tremonti. "When I got the call from Mark I could tell by the tone of his voice that Alter Bridge was something that he was really excited about and I immediately knew that I wanted to be a part of it. He told me, 'Your bass playing matches the sound more than any other, you're the guy', he told me. It's great to be working with those guys again, we haven't skipped a beat," Marshall notes.
In addition to Tremonti, Phillips and Marshall is Myles Kennedy. Myles, formerly of the Mayfield Four, was recruited to be the band's singer. Tremonti's search for a vocalist had begun in late 2003. "We didn't have a timetable and we were prepared to take as much time as needed to search the world for the best available rock and roll vocalist when we remembered Myles from the Mayfield Four who had opened for Creed in 1998," Tremonti recalls. "We called him and asked him to lay down vocals on a couple of tracks we were working on. None of us could recall hearing someone with his voice or passion – as soon as we heard what he did we knew he was the guy. Then he came down to rehearse with us in Orlando and he was one of the nicest and most humble people we had ever met; everything just clicked with all four of us. As we were running through the songs, the future fell into place before our eyes."
The shared vision of the band seemed to coincide with a concept from Tremonti's youth, and the name 'Alter Bridge' was born. The name comes from a long-standing bridge near Tremonti's childhood home in Detroit, which was often regarded as a boundary to the children in surrounding neighborhoods; beyond it was uncharted territory. The small bridge epitomized "choice" and "the unknown" for Tremonti. While there remains a sense of familiarity amongst he, Phillips and Marshall, there is a natural level of excitement that is evoked from what is new, and ultimately unknown, about the future– they are truly starting a new chapter in their lives.
Alter Bridge's debut album One Day Remains (Wind-up) was produced by Ben Grosse (Filter, Fuel, Sevendust). When asked about the choice Phillips mentions, "Personally, I have always been a big fan of his." Tremonti weighs in, "I spoke to John Connolly from Sevendust and his thoughts combined with the sound of the Filter record were enough for me." The selection is a perfect choice considering the fact that according to Kennedy, "The music we are creating covers a fairly wide scope and crosses a lot of boundaries – there are elements of modern rock, soul, and aggressive metal all incorporated into the mix." Tremonti shared, "With this album, we are trying to learn from our past but begin with a different perspective. Ben definitely offered the setting we were looking for, and on a production level, his recordings are sonically huge. On the Filter album, you think every instrument will be drowned out by another in the mix, but he has this knack for making each track stand out without losing any of its sonic power."
The majority of the songs took root in a small handheld recorder where Tremonti started by recording riffs and melodies. "The first track I started to work on was Shed My Skin - it really digs into events of my past that shape who I am today. From a lyrical perspective, I spent more time on this one than any of the others. All you have to do is listen and you will get a pretty clear picture of where I am coming from." He continues, "There are a lot of themes on this record that are very personal, for example In Loving Memory is about my mother who recently passed away. In terms of purely personal significance, you cannot get any deeper than that. It is definitely a sad, but uplifting song."
This band displays a respect for the roots of where rock came from. The lineage for the material ultimately draws its closest connection to the Seventies. As Tremonti mentioned, "Back in the Seventies, there seemed to be a greater focus on great melodies and great musicianship. Melody is the core of everything. It is more important than a vocal, drum fill, or bass line. Melodies run the show, and without them there is nothing." He went on, "The Seventies can really be defined by one word --- real. From the beginning we have tried to work within the parameters of being true to that quality, while at the same time bringing the sound into the 21st Century. I do believe that the ealness comes out in this music purely as a product of us doing this for the fun of it. It begins and ends with the love of the music." Kennedy offers, "It is so important to begin with a great song. If the song is not there, it will never work. A great, timeless song is what rock n' roll has always been about. Down to My Last, gave me the chills when I first heard it, and that hasn't happened to me in a very long time."
Given the history that Tremonti, Phillips and Marshall have together, there is obviously a natural continuity that still exists between Creed and Alter Bridge, yet there are new and significant dynamics in Alter Bridge's music that can definitely be pointed to. Most notably, on tracks such as Open Your Eyes and Find The Real, the compositions feature Tremonti singing more harmonies than he has in the past. Also, with Myles there is the additional dynamic of having a second guitarist when the band plays live that definitely makes a significant impact. Tremonti adds, "Myles also brings an amazing vocal approach to the material he is able to deliver with an amazing ease, whether he is hitting the highest of the highs or the lowest of the lows. His natural projection is amazing." Lastly, the trademark soliloquy guitar intro to the songs that made many of Creed's tunes so poignant continues to find life within many of the compositions that make up this repertoire, and the guitarist continues to be a purveyor of tasteful guitar lines. The impact of the reunion of Phillips and Marshall is also very evident. Both players emerge as forces in their own right – whether it's Marshall controlling the groove on Burn it Down, or Phillips delivering a constant rush in Metallingus.
As the quartet awaits the release of their debut, there is, as Marshall points out, "A combined level of excitement and fear in starting over. It definitely does feel, for at least me personally, like the My Own Prison days." Phillips continued, "The most significant things that we are taking from the Creed experience are the lessons that we learned. From the beginning, we decided that it would be unfair to the fans and ourselves if anyone other than Creed were out there playing Creed songs. We truly believe that the decisions we've made for our future are the right ones. After writing and rehearsing the new material, we are confident that we've made the right choices." Tremonti added in summation, "It's no longer about the past – it's about the future. This is a new band and a new beginning."
www.alterbridge.com
BEATSTEAKS


The Beatsteaks formed in 1995 in their native Germany, playing local shows at food festivals and by the end of that summer, the punk-popsters were recording a demo Beatsteaks - die Erste which went on to sell more than 1000 copies. Still only in high school during this time, the Beatsteaks steared straight for their musical dreams, constantly participating in area competitions and talent shows. In 1996, the band won a competition that led them to open for the Sex Pistols in Berlin, marking the band's tenth show. The latter '90s were also spent recording and touring; in 1997 48/49 was released and a spring tour followed as well as support dates with Lagwagon, the Bloodhound Gang, Dog Eag Dog, and Faith No More. By 1999, the band inked a deal with Epitaph and recorded their major-label debut Launch with Uwe Sabirowski (Mad Sin, Thumb). The following year found them on the road, but by the end of 2001 they had settled down and were ready to step back into the studio. The results, 2002's Living Targets, were more melodic and aggressive than previous releases. (by MacKenzie Wilson, All Music Guide)
www.beatsteaks.de
BOSS MARTIANS

Fronted by guitar-smashing, soul singing, anthem-writing buzzbomb Evan Foster, Seattle's BOSS MARTIANS are THEE standout Garage Rock jet boys to look for in 2005! Songs? Indeed - in spades, actually - at least according to Rolling Stone's David Fricke who just anointed them "rising stars" referencing their performance in NYC at Little Steven's International Underground Garage Festival alongside The Strokes, Iggy & The Stooges, and The Raveonettes. SPIN, quick to agree, said "the Boss Martians' irresistible 'I Am Your Radio' should make them stars…" regarding the Foster-penned instant-anthem which appears on current effort The Set-Up (MuSick Recordings). Pushing it all over the top was the introduction they got from the "Boss" himself - Bruce Springsteen - to the audience of 10,000!
Current album The Set-Up has proven to be the band's most commercially successful release to date and has garnered the band more fans than ever before. Crowd favorite "I Am Your Radio" won Little Steven's Underground Garage listener vote-in "Coolest Song of The Year" contest (beating out stiff competition The White Stripes and JET) while album track "He'll Be Around" was recently featured on an episode of the WB's hit television show One Tree Hill!
The BIG news right now is that the boys' next album will be produced by Sire Records co-founder, hit songwriter, and Platinum-selling album producer Richard Gottehrer (Blondie, Go-Go's, Raveonettes)!
A brief lesson in Martian history: founding members Evan Foster and NickC met as teenagers in Tacoma (WA) and discovered a mutual obsession with Garage, Punk, Surf, Motown Soul, and Power Pop - as a result they formed the Boss Martians in 1995. The Martians successfully combine the energy of Punk with the unmistakable sound and swagger of Northwest Garage Rock (think The Sonics), English blue-eyed soul, and the pure pop sensibility of a young, sneering Elvis Costello! 2004 was the band's best year yet -- 2005 promises to be bigger & better. Again, Seattle's BOSS MARTIANS are THEE standout Garage Rock killers to look for in 2005 - see you in the front row.
www.bossmartians.com
FINCH


California-based emo rockers Finch included vocalist Nate Barcalow, guitarists Randy Strohmeyer and Alex Linares, bassist Derek Doherty, and drummer Alex Pappas. Strohmeyer actually had a hand in getting the band signed to Drive-Thru Records. The young guitarist contacted the label incessantly, Intent on generating interested in his music. His fan mail and pestering even led to friendship of sorts with Drive-Thru owner Richard Reines. So when Strohmeyer inevitably pitched him Finch, he figured Reines was just being polite by listening. But Reines was genuinely enthusiastic about Finch, and offered the band a contract. The 2001 EP Falling Into Place was the its first release for Drive-Thru; that set up the full-length What It Is to Burn, which appeared the following year. Tempers flared in August 2004 when Finch got into an onstage fracas with alt metal act Disturbed, allegedly over comments Strohmeyer had made about the band's music and its singer, David Draiman. But the flap soon faded, and Finch concentrated on work for its sophomore full-length. Say Hello to Sunshine dropped in summer 2005, and featured a considerably heavier sound. (by Linda Seida, All Music Guide)
www.finchmusic.com
HELMET

Two years ago, Page Hamilton singer, guitarist and founder of the proto-metal outfit Helmet, was driving around Los Angeles with the radio on. The jock on duty had just debuted the hotly anticipated new track from some nü-metal millionaires. Immediately after the airing, the DJ opened the phones for comments from the listenership. There was some expected best-thing-ever fawning, but what caught Hamilton's attention was the first dissenting listener. The caller said the track was garbage and should be forgotten as soon as possible. The DJ attempted to bait the caller by daring him to tell the radio audience what he was listening to. The caller replied that he was playing Helmet in his car and explained how he hadn't heard any rock music that good anymore. Not surprisingly, the DJ did not fight the caller on it.
That future is right now. On September 14, Interscope will release Size Matters, the first collection of new Helmet music in seven years. The album's title refers to, according to Page, "An obsession in (American) culture with higher, louder, bigger and faster. There are no rewards (or regard) for integrity and progressive thought anymore." Hamilton has reactivated the Helmet name with a lineup including guitarist Chris Traynor (Orange 9mm, Bush, Helmet), drummer John Tempesta (Rob Zombie, Testament), and bassist Frank Bello (Anthrax). Recorded earlier this year and produced by Hamilton with assistance from producer Jay Baumgardner and former Nine Inch Nails associate Charlie Clouser, Size Matters isn't necessarily a return to form. Rather, it's an expansion of the vocabulary that Hamilton has built his reputation upon (minimalist crushing riffs, taut rhythmic propulsion, clusterbomb solos and seething lyrical invective) coexisting with a greater melodic sense.
Earlier this year, Interscope label chairman Jimmy Iovine called Hamilton. He wanted to speak with him about two things. He first asked if Page would like to produce acts for his label. (Hamilton's first job, the solo album from Bush singer Gavin Rossdale, is slated for release later this year). And then, Iovine told Page he would like for him to return to Interscope and make Helmet records. "After all these years, I was offered the opportunity to have the band name I started with," says Hamilton. "That's kind of hard to pass up!"
Size Matters is a powerful return to the kind of fury that raged under the Helmet banner. Recorded as a trio with Traynor on bass, the disc features all the punishing riff economy Hamilton has built his reputation on, but instead of delivering "Meantime In 2K4," Hamilton has added more melodic parts for Traynor and Tempesta to drive. Helmet 2K4 has all the vision and the energy level needed to stand out in these dangerous times. The disc's 11 cuts offer a plethora of sonic invention and punishing riffage. There's the vicious big-dumb-sex of "Smart"; the bone-snapping pit bull disguised as a C-(maj7) chord that's anchoring "See You Dead"; the menacing chromatic scales on "Throwing Punches"; and the closing "Last Breath," which delivers a decidedly "old-school" Helmet vibe. Size Matters is a rare thing: a record made by veterans who haven't mellowed with age, but have no reason to erect a monument to their past.
Former Anthrax bassist Frank Bello signed on to fill the bass slot so Traynor could return to his guitar duties when Helmet tours in support of Size Matters later this fall. Hamilton is joyous about how the new disc turned out, and swears by the work Traynor and Tempesta put into it. He is also well aware that some people will bristle about the absence of Henry Bogdan and drummer John Stanier. (Bogdan lives in Hawaii and has left heavy music behind, while Stanier does time in two bands, Battles and Tomahawk.) Like every person who bemoans the state of today's rock culture, Hamilton didn't sit at home and bitch about it on an Internet bulletin board: he went out and redressed the balance. And if you're that guy who called the radio station all those years ago, or if you found no reason to go to a record store for the past eight years, come in from the cold, and try the new Helmet on. For Size. And the head rush.
www.helmetmusic.com
KETTCAR


Hard to imagine, but the origin of Kettcar is to find in the progressive and open minded Punk Scene of the 90s. In the year 2001, Kettcar was founded by Marcus Wiebusch and Reimer Bustorff. Their first maxi single which was produced on their own, was downloadable for free on the band website. The song "Solange die dicke Frau noch singt, ist die Oper nicht zu Ende" was downloaded that often that the high provider costs nearly lead to a breakdown of the band´s finances. No one wanted to realease the debut album what made Marcus and Reimer founding the record label "grand hotel van cleef" together with Thees Uhlmann from the band "Tomte". The first Kettcar album "Du und wieviel von deinen Freunden" was released in October 2002 and nearly 30,000 copies were sold until now. In March 2005 the band released their recent album "Von Spatzen und Tauben, Dächern und Händen".
Kettcar are:
Marcus Wiebusch - vocals & guitar
Lars Wiebusch - keys & vocals
Reimer Bustorff - bass & vocals
Erik Langer - guitar & vocals
Frank Tirado Rosales – drums
www.kettcar.net
MADSEN

Dear reader, do you want to save your relationship? You got lost in the weird of everyday life? Well, you have to know how to spell LOVE and imagine this can't be the end yet. We all know how difficult things can be sometimes.Your problem is: You can't find the right words. You have everything in your mind, but you can't speak it out. Don't worry! You are not alone with this problem. For this situation there are things like art. Here is our suggestion. Let Madsen speak for you. Bring the CD to your loved one and press the play button. Hold the hand of your girl-/boyfriend while listen to "Immer mehr" and try to look sensitive. "We got more and more lost.....and I hold you, I don't let you go, because we are used to doing that". Most beautiful thing at rockmusic is: Explaning in three minutes.
Madsen are coming from Wendland (Fame of Castor transports!). At that place, music is no hobby, it is a way out. That's maybe the reason why they are palying with such a joy of life, when you hear the voice of Sebastian Madsen. It's just wonderful! Most beautiful thing within the lyrics of Madsen is that they are finding their own language. Sebastian created a way of writing to tell a point of view, with words you never find in a dictionary. Me, you, we, the world, the heaven, the hell, the life and the whole rest and back!
When Madsen will have success, then it won't happen by accident, it is just fair and destiny! You see I'm enthusiastic about the best debut album since I'm writing about music. All the best for the band and their future. When I would go on tour now, there is no other band, I'd take them with me at once. They are human and also drinking a lot. A dangerous but great combination! I would be happy about that! (by Thees Uhlmann, November 2004)
www.madsenmusik.de
MOTÖRHEAD


1975: After being fired from Hawkwind, Lemmy Kilmister decides to form a band called Bastard. When his manager informs him that a band by that name will never get a slot on "Top of the Pops," he changes it to Motorhead. The lineup consists of Lemmy on bass and vocals, Larry Wallace on guitar and Lucas Fox on drums. The band hits the studio by the end of the year, and during the recording sessions, Lucas is replaced by Phil "Philthy Animal" Taylor.
1976: Motorhead's then-label doesn't like the recordings (the company releases them, however, as On Parole three years later when the group starts achieving success). The guys decide a second guitar player is in order, so they ask "Fast" Eddie Clarke to try out. For reasons still unknown, Larry Wallace quits during the audition. Fast Eddie stays however, thus completing the trio that sees Motorhead through its ground-breaking early years. The band gigs, records, and finds a new manager (or two).
1977: Motorhead (Chiswick) is the band's first album to see the light of day. The guys' fan base builds and they start earning a reputation for being very loud, raw, dirty and all those good things heavy rock 'n' roll should be.
1978: Motorhead's manager pulls them out of the Chiswick deal. Yet another manager gets them a contract with Bronze Records. Before making their own album, they record a few tracks with the Damned, including a cover of the Sweet's "Ballroom Blitz." At the end of the year, Motorhead enters the studio with producer Jimmy Miller (of the Stones' Exile on Main Street and Goat's Head Soup fame). Life is looking much better.
1979: The resulting album, Overkill, is an immediate classic and hits the charts very strongly. The band tours all over England and lands in jail after some playful destruction at a Finish festival. Without taking a breather, Motorhead goes back into the studio with Miller, this time producing Bomber, which charts even higher than Overkill . More touring and insanity ensues.
1980: After touring Europe and appearing on "Top of the Pops" for the umpteenth time (maybe that manager did have a point), the band teams up with Vic Maile for perhaps their best known studio album, Ace of Spades . The record peaks at number 4 in the charts. The accident-prone Philthy ends the year by breaking his neck while engaging in a bit of horseplay with a large Irish fan.
1981: While waiting for Philthy to heal, Lemmy and Eddie team up with the members of Girlschool and producer Maile. The result is The St. Valetines Day Massacre EP, which includes the hit single, "Please Don't Touch." After the two groups perform on "Top of the Pops" as Headgirl, Motorhead hits the road and makes its first trek to the States as special guest on Ozzy Osbourne's Blizzard of 0z tour. While in the U.S., No Sleep 'Til Hammersmith - perhaps one of the greatest live albums ever - is released. It instantly charts in at Number One. Motorhead are now bonafide rock stars.
1982: The guys begin the year by recording Iron Fist , which they produce themselves. The record sells well and they return to their natural habitat - the road. There is trouble in paradise, however, and Fast Eddie leaves the band during their second U.S. tour, not long after Lemmy records the Tammy Wynette song, "Stand By Your Man" with Wendy 0. Williams. To replace him, Motorhead enlists Brian "Robbo" Robertson from Thin Lizzy. They conquer Japan and re-conquer Europe.
1983: The band records Art Another Perfect Day , their first - and only - album with Robbo. The guitarist's strange penchant for shorts and ballet shoes, and his refusal to play Motorhead's most popular songs does not sit well with the fans. He leaves the band near the end of the year.
1984: Motorhead finds not one but two guitarists-Phil Campbell and Wurzel. Unfortunately, they lose Philthy. He's replaced by Saxon's Pete Gill. They break new ground in Australia and New Zealand, but they also part ways with their record label, Bronze. No Remorse - a "greatest hits" package with four new tracks-is their last album for the company.
1985: Because of legal hassles with Bronze, Motorhead is not able to make a new album, so the band spends its tenth year of existence touring and appearing on various radio and TV shows in England, Scandinavia and America.
1986: The legal trouble with Bronze now resolved, the guys hit the studio with Bill Laswell for the GWR label and record the mighty Orgasmatron . Motorhead is back in action and massive touring ensues, including a powerful show at the Monsters of Rock in Castle Donnington.
1987: Motorhead performs in Eat the Rich, the black comedy by the makers of the English TV show The Young Ones (a show the band appeared on frequently). Lemmy has a featured role in the movie, and Motorhead also records the soundtrack album. Just before filming starts, Pete Gill leaves the band and Philthy returns. They record an album with title that says it all: Rock 'N' Roll.
1988: The guys barrel on as road dogs, beginning with America as special guests for Alice Cooper. Another live album, No Sleep at All , is released. Lemmy somehow finds the time to co-write a song, "Can't Catch Me" with Lita Ford for her album, Lita. He also writes lyrics for "Head Over Heels," a song by his old friends, Girlschool. He also appears in The Decline of Western Civilization Part II: The Metal Years. The band finishes up the year with another American tour-Slayer opens.
1989: The boys break new ground, playing in Brazil and Yugoslavia, along with many other old, familiar countries. Lemmy sings and plays bass with Nina Hagen on her self-titled LP. There is no new Motorhead studio album this year because of litigation with GWR.
1990: The legal trouble with GWR is finally resolved, and Motorhead signs its first full-on major label record deal with WTG - Sony. Lemmy relocates to West Hollywood, just a couple blocks from the Rainbow. The band obtains new management, and enters the studio for another crushing LP.
1991: 1916 is released and it's Motorhead's best album in years. The band goes through a couple more managers and play the "Operation Rock 'n' Roll" tour with Judas Priest and Alice Cooper-a review calls our boys "the tangy mustard in an otherwise bland noise sandwich." An appearance on The Tonight Show' - the first time a heavy band is featured-adds to their already rock-solid credibility. Lemmy writes lyrics for four songs on Ozzy Osbourne's No More Tears album.
1992: 1916 is nominated for a Grammy (but loses to Metallica) and Lemmy attends the festivities. When the band goes into the studio to record March or Die , they change drummers-Philthy is out and Mikkey Dee comes in. The guys play some dates with a couple of bands they've influenced-Metallica and Guns N' Roses, on their stadium tour.
1993: Inexplicably, Motorhead is dropped by WTG, which goes belly up not long after. Amidst much anger and frustration, the band records Bastards on their own. They work out a deal with ZYX for distribution, but this great album does not hit the stores like it should. Nevertheless, it gets more radio play than either 1916 or March or Die.
1994: Tours for the year include a trek with Black Sabbath and a concert in Argentina, where Motorhead co-headlines with the Ramones for 45,000 fans. They record a version of "Born to Raise Hell" (originally on Bastards ) with Ice T and Ugly Kid Joe's Whitfield Crane for the movie Airheads . Although the band is temporarily without an American deal, they hit the studio once again, and the result is the fearsome Sacrifice.
1995: This banner year-Motorhead's 20th anniversary-sees changes and celebrations. Wurzel leaves the band at the end of making Sacrifice . Motorhead is a three-piece once again and their shows are stronger than ever. CMC signs the guys and releases Sacrifice Stateside. There is an historic party at year's end, marking two decades of Motor-mania and Lemmy's 50th birthday. Metallica flies down especially for the tribute at the Whisky. The Bay-Area behemoths call themselves "The Lemmys" (and dress the part!) and rip through a set of Motorhead's greatest songs.
1996: After the usual world-wide trek, the group settles back into the studio once again to create yet another slab of sheer volume and power for CMC. The past 21 years have contained glorious highs and dastardly lows, but absolutely nothing can stop Motorhead.
www.imotorhead.com
NINE INCH NAILS

Nine Inch Nails was the most popular industrial group ever and was largely responsible for bringing the music to a mass audience. It isn't really accurate to call NN a group; the only official member is singer/producer/multi-instrumentalist Trent Reznor, who always remained solely responsible for NIN's musical direction (he was, however, supported in concert by a regular backing band). Unlike the vast majority of industrial artists, Reznor wrote melodic, traditionally structured songs where lyrics were a focal point. His pop instincts not only made the harsh electronic beats of industrial music easier to digest, but also put a human face on a style that usually tried to sound as mechanical as possible. While Ministry crossed over to heavy metal audiences, NIN built up a large alternative rock fan base right around the time of Nirvana's mainstream breakthrough. As a result, Reznor became a genuine star and his notoriously dark, brooding persona and provocateur instincts made him a Jim Morrison-esque sex symbol for the '90s. A long period of inactivity and writer's block followed, which gave virtually every alternative metal band of the late '90s a chance to rip off elements of NIN's sound. By the time Reznor's five-year hiatus finally ended, he was still a popular figure but his commercial momentum had slowed somewhat.
Michael Trent Reznor was born May 17, 1965, in the small town of Mercer, PA; he went by his middle name to avoid confusion with his father Michael. At age five, Reznor's parents divorced and he wound up being raised mostly by his maternal grandparents; even so, Reznor stated repeatedly that his childhood was mostly happy. He began playing the piano at age five, studying classical music, and later learned tenor sax and tuba in the school band; he also acted in musicals and became an avid Kiss fan. Reznor spent a year studying music and computers at Allegheny College, but dropped out after a year to pursue music full-time; he soon packed up and moved to Cleveland with high school friend Chris Vrenna. Around the same time, he was discovering new wave and assorted underground music; he was most fascinated with early industrial, since it offered an edgy, aggressive way to use electronic instruments. At age 19, he successfully auditioned to join an AOR band called the Innocent, which released one album, Livin' in the Streets (Reznor's picture does appear on the jacket). He quit the Innocent after just three months and subsequently gigged with local bands; he also worked in a keyboard store and as a janitor in the local Right Track recording studio. Eventually, he became a studio engineer, teaching himself various computer applications and working on his own material during off hours. In 1987, Reznor appeared in the Michael J. Fox/Joan Jett film Light of Day, where he played keyboards with a trio dubbed the Problems during a bar scene.
As Nine Inch Nails, Reznor began recording his own Ministry and Skinny Puppy-influenced compositions in 1988, playing all the instruments himself. At first, he simply hoped to release a 12" single on a small European label, but when he sent demo tapes to around ten American labels, nearly every one offered him a deal. He wound up signing with TVT, which released NIN's debut album, Pretty Hate Machine, in 1989 (after having rejected an initial effort called Industrial Nation). Reznor quickly assembled a backing band and toured with Skinny Puppy for a short time, but soon tired of playing for strictly industrial artists. With a tighter outfit featuring Chris Vrenna on drums and Richard Patrick on guitar (plus several revolving-door keyboardists), he consciously chose to open for alt-rock acts (including, early on, the Jesus & Mary Chain and Peter Murphy), partly for the challenge of winning over fans who might not have liked industrial music. The strategy helped expand Nine Inch Nails' fan base substantially; the single "Down in It" got some airplay in dance clubs, reaching Billboard's dance and modern rock charts, and MTV later picked up on the video for the more rock-oriented "Head Like a Hole." In 1991, after settling on keyboardist James Woolley, Nine Inch Nails became part of the inaugural Lollapalooza tour, which expanded their fan base by leaps and bounds. Pretty Hate Machine's momentum kept building slowly and although it never climbed higher than number 75, it spent over two years on the album charts and eventually sold over a million copies -- one of the first indie-label rock albums to do so.
TVT had a massive hit on their hands and to ensure that Reznor would produce another one, they attempted to take control of the follow-up's creative direction. Enraged by the outside meddling, Reznor tried to secure a release from his contract, leading to a vicious court battle. His only recording outlets were side projects; in 1990, he co-wrote and sang on "Suck," a track on Pigface's debut album, Gub, and also sang on the Al Jourgensen-led 1000 Homo DJs cover of Black Sabbath's "Supernaut." (TVT ordered Reznor's vocals removed from the track, but Jourgensen actually just altered them slightly and said he'd re-recorded it.) Eventually, he was able to sign with Interscope, which helped him set up his own label, the Cleveland-based Nothing imprint. Reznor had been recording new material on the sly and in 1992, Nothing released the EP Broken, as well as a concurrent remix disc titled Fixed. Broken featured more (and heavier) guitars than Pretty Hate Machine, partly in response to NIN's live sound and partly as a sonic evocation of Reznor's boiling frustration in the wake of the legal wars; it also featured two bonus cuts, a version of "Suck" and the Adam Ant cover "(You're So) Physical," a nod to Reznor's new wave roots. Despite many reviews characterizing the EP as a harrowing, difficult listen, Broken -- supported by NIN's now-considerable fan base -- debuted in the Top Ten and the first single/video, "Wish," won a Grammy for Best Heavy Metal Performance. Reznor enhanced his reputation as a provocateur with a widely banned clip for "Happiness in Slavery," which depicted S&M performance artist Bob Flanagan being torn apart by a machine; there was also a long-form clip for Broken that was never released commercially due to its graphic content (a torture victim is dismembered while viewing NIN videos).
Reznor moved to Los Angeles to craft the second full-length NIN album, assembling a studio in the house where actress Sharon Tate was murdered by Charles Manson's associates. The Downward Spiral was a highly ambitious work, a concept album indebted to progressive rock that featured the most detailed, layered studiocraft of any NIN album yet. Hugely anticipated, the album debuted at number two and became one of the bleakest multi-platinum albums ever. Richard Patrick had departed the touring band to form Filter and Reznor revamped the group with drummer Vrenna, keyboardist Woolley, guitarist Robin Finck, and bassist Danny Lohner. NIN caused a sensation at that summer's 25th-anniversary Woodstock concert, performing a ferocious set after horsing around and covering themselves in mud just before hitting the stage. Meanwhile, MTV had put an edited version of the video for "Closer" in heavy rotation and NIN scored one of the year's unlikeliest hits: a song whose chorus began "I want to f*ck you like an animal," which helped make Reznor one of alternative rock's biggest sex symbols. The subdued ballad "Hurt" gained some further airplay, even though it lacked the titillating shock value of "Closer." Later in the year, Reznor assembled the soundtrack of Oliver Stone's controversial Natural Born Killers, editing the songs together to create an innovative collage; he also guested on "Past the Mission," a track on Tori Amos' second album Under the Pink. In 1995, with new keyboardist Charlie Clouser, Nine Inch Nails hit the road with David Bowie, whose late-'70s albums (along with Pink Floyd) had been a major influence on The Downward Spiral. He also contributed a cover of Joy Division's "Dead Souls" to the soundtrack of The Crow and issued the remix album Further Down the Spiral, which nearly reached the Top 20 (a testament to his popularity).
Using money from The Downward Spiral, Reznor built a state-of-the-art studio in New Orleans in a building that had once been a funeral home. While pondering his next move in the wake of his sudden stardom, he produced Nothing signee Marilyn Manson's second album, Antichrist Superstar, which did indeed make him a superstar. In 1997, longtime friend Vrenna had a falling out with Reznor and eventually was replaced by Jerome Dillon; Reznor's maternal grandmother also passed away that year and his friendship with Manson soon deteriorated. Even so, he produced another movie soundtrack for David Lynch's Lost Highway, and contributed the new single "The Perfect Drug," which flitted unpredictably between several different rhythm tracks. Though "The Perfect Drug" kept him in the public eye for a time, Reznor was still unsure what kind of statement would be an appropriate follow-up to The Downward Spiral; that uncertainty resulted in a severe case of writer's block. In the meantime, NIN was proving vastly influential on a new crop of bands; major labels signed up industrial metal outfits like Filter and Stabbing Westward, and an assortment of alternative metal bands started grafting industrial production flourishes onto their music; Guns N' Roses lead singer Axl Rose even fired the rest of his band and holed up in a studio to pursue a more NIN-influenced direction.
Nine Inch Nails finally returned in 1999 with the double-CD opus The Fragile. It debuted at number one, with massive first-week sales, but slipped down the charts rather quickly afterwards, perhaps because the musical climate had changed a great deal over the past five years. The remix album Things Falling Apart followed a year later, as did an extensive world tour. An album of live performances culled from the tour, And All That Could Have Been, was released in early 2002. (by Steve Huey, All Music Guide)
On 2nd May 2005 the new album WITH TEETH was released. The new band line-up is as follows: Aaron North (Ex Icarus Line), Jeordie White (A Perfect Circle), Jerome Dillon und Alessandro. NINE INCH NAILS were playing shows in this line-up at the London Astoria on March 30th and 31st which were sold out in a record time.
http://www.nin.com
SLUT


Slut was born in 1995
We grew up and met in Ingolstadt, apart from Rainer who spent his childhood in a small village 30km away. Amusing anecdote: his first time in a McDonald's was at the age of 17.
In 1996
we sign our first record deal with Sticksister Records. This sees the birth of our debut album "For Exercise and Amusement", recorded by Mario Thaler. The album is a kind of summary of the band's first 15-month-existence. Then we go on tour! Don Rock (singer of former German bands like "Sharon Stoned" and "Locust Fudge") comes with us and introduces us to the rock'n roll world. We drive through various countries and introduce ourselves simply by saying "Hello, we're Slut from Germany", and from there on everything happens by itself and it is great.
1997
The band becomes closer and we hire an old castle in Westerhofen (near Ingolstadt). Together, we live and work there. We transform some of the rooms to accommodate them for our band practices and transform others into a studio. This studio is actually owned by our 'live-mixer', Holger Krywon. We affectionately call him "grandpa" because of the age difference between us.
1998
sees the production of "Interference", in our brand new studio. Living and working in the same place allows us to analyse our work more carefully and helps us feel strongly self-sufficient and independent in our choices towards our music. Moreover having one's own bedroom only two flights of stairs away from the studio has sometimes an advantage. The members of "Pelzig", Rene's and Rainer's other band, also live with us in the castle in Westerhofen.
1999
We go on tour as much as possible. We also take loads of pictures (one represents a circus tent in Sweden) because we want as many souvenirs as possible of the places we visit. Anecdote: we went to play in a festival in Sweden, where there was no beer at all. "Grandpa" was not happy about that! 1999 also brings Rainer and Christian to the end of their studies. Rainer is an engineer and Christian an architect. Rene and I (Gerd) still study in our free time. Matthias is finally doing his civil service in a psychiatric department.
2000
The band has more time to devote to its music. This is when we decide to try out various things to help us in our music. We try playing different songs, anything that could contribute to our music. Hans-Christian Schmidt asks us to write two songs for his film "Crazy". This gives birth to the two songs, "Sensation" and "Welcome", the most melancholic part of our following album. "Welcome" is then released on a single album. Before we know it, we are signing a contract with Virgin. Matthias finishes his civil service, which means that each one of us can dedicate all our time to the band and our music. All that matters to us is the production of the new album. And we feel fine.
2001
Lookbook is finished. We fly to London and Chris Blair does the mastering of the album in the abbey-road studios. And here we go: our very first journey through the press. We give hundreds of interviews, we play our songs with acoustic guitars live on radio, we appear on TV and start a long tour that takes us through Germany, Austria and Switzerland. Then summer comes and along with it the music festival period: we play almost everywhere until autumn. After a short break we start working together again on a new album, the title of which we have already chosen...
2002
we keep on working hard and we release a 4-song EP. One of the tracks has no music, only lyrics, about our home country, which means that each of us had to sing along. a video shot on another song, "teardrops", the EP title song, shows how elegantly we can whizz in a four-seater bob trough the Innsbruck olympic ice rink. At the end: bruises, which we are proud of. We spend the summer swimming, watching football, having BBQ parties and working on the album, again in Weilheim, with Mario Thaler and Olaf Opal. We all agree on many things and decide on the album's name: "nothing will go wrong". Moreover we also go to Paris to shoot a video with friendly French ladies and gentlemen. The album is released in august. Obviously we are not the only ones who like it.
2003
we tour through Germany, the Netherlands, Austria, Belgium, Denmark and Switzerland, and we do enjoy this outing. When we are not on the road, we go back to our own personal loves. For instance Christian sets a Theater play to music in the "Altes Schauspielhaus" in Stuttgart, and builds some houses. Rene paints and sets up exhibitions. He and Rainer release with Pelzig, our sister band, "drive your engine clean", their third album already. Matthias polishes up his academic career and trains for the giro d'italia, while I spend a lot of time scribbling dubious limericks. Towards the end of the year we rent an old, or rather, spooky, school house in the Czech republic in order to reflect on the next album.
2004
our parents are proud: our beloved home town has awarded us the honourable prize for the promotion of art. as kings we head for Weilheim.
www.slut-music.de
SYSTEM OF A DOWN

Like many late-'90s metal bands, System of a Down struck a balance between '80s underground thrash metal and metallic early-'90s alternative rockers like
Jane's Addiction. Their dark, neo-gothic alternative metal earned a cult following in the wake of the popularity of such likeminded bands as Korn and the Deftones. Vocalist Serj Tankian, guitarist Daron Malakian, bassist Shavo Odadjian, and drummer John Dolmayan formed System of a Down in Southern California in the mid-'90s. They quickly earned a strong following in Los Angeles, largely based on strong word of mouth. A three-song demo began circulating through metal collectors, and their fan base soon spread throughout not only America, but Europe and New Zealand. By the end of 1997, the group had signed to American, then distributed by Columbia Records. American/Columbia released the group's eponymous debut album in the summer of 1998, securing the band opening spots on the Slayer and Ozzfest tours. System eventually went gold, and set up the September 2001 release of the even more ambitious Toxicity. System's second effort was another heavy music triumph, shaming the majority of their nü-metal competition and running away with multi-platinum honors. The quartet didn't slow down. Malakian started the eatURmusic imprint and Tankian a label called Serjical Strike; Tankian also collaborated with Armenian avant-garde folk musician Arto Tuncboyaciyan in a project called Serart. In November 2002 System issued the bare-bones, but no-less powerful odds 'n' ends set Steal This Album!; they also remained politically active. By 2004 System of a Down were back in the studio with Rick Rubin. The bold result of those sessions was a single, epic album released in two parts. Mezmerize, or part one, appeared in May 2005, while Hypnotize, its final section, was scheduled for the following November. Mezmerize/Hypnotize kept System's furious creativity alive, incorporating the wild vocal melodies, lyrical passion, rabid structural shifts that had become their trademark. They supported the album with a few quick gigs in small clubs, followed by a full-fledged tour with Mars Volta in support. (by Stephen Thomas Erlewine, All Music Guide)
www.systemofadown.com
TAMOTO

G-Ball and Dennis met at the age of 14. Both started playing music early and were playing in different bands before already. They are connected by their home town, the love of music and the cars they are lying under. Since they have lived together in a group house they are inseparably. Nevertheless both started making music in separate ways. Dennis earned quite a lot of money being the wild child of the Guano Apes and G-Ball was in many different bands and was trying some projects like the funk'n'soul project 'Supershop'. 2002 Dennis and G-Ball started working together officially. G-Ball remixed a few songs for the last Guano Apes album "Walking on a thin line" and was reponsible for the programming. Both of them were writing also their own songs when there was no other way and the Guano Apes split up. So it was obvious to create an own band that lead into the same musical direction. That was the birth of TAMOTO.
TAMOTO is modern, straight and compromiseless rock without resisting their influences of Hip Hop, R'n'B, Electronc and even soul. Where do Tamoto want to go? Onto the throne of the universe or at least into the white house, but at first they want to conquer the stages of the world...
www.tamoto.de
THE MARS VOLTA
Picking up the pieces from At the Drive-In, Cedric Bixler and Omar Rodriguez formed the Mars Volta and wasted little time in branching out into elements of hardcore, psychedelic rock, and free jazz that expanded on the boundaries of their previous work. Although their previous band's demise ultimately arrived before they were able to truly capitalize on their mounting commercial triumphs, the Mars Volta immediately impressed with their willingness to eschew conventional logic and push themselves into new artistic directions instead of opting for the more marketable sounds. (Interestingly, their progressive yet streamlined approach gave them the early lead among critics against their former bandmates in Sparta, the more emo-leaning of the bands resulting from the split.) Bixler and Rodriguez enlisted friends Ikey Owens (also of the Long Beach Dub All-Stars) and Jeremy Michael Ward, and the Mars Volta debuted with the EP Tremulant in 2002. Still, as much of their reputation was built on the strength of their live show, their highly energetic performances resulted in a wave of word-of-mouth hype that elevated the band to near-mythic proportions because so little of their recorded material was available to the public. Sadly, Ward passed away May 25, 2003 from an apparent drug overdose at the age of 27. Mars Volta had recently returned from an European tour supporting the Red Hot Chili Peppers where they introduced brand new tracks from the full-length De-Loused in the Comatorium, which was released via Universal the following June. The band returned in early 2005 with their second full-length, the ambitious song-cycle Frances the Mute. (by Matt Fink, All Music Guide)
www.themarsvolta.com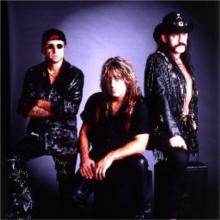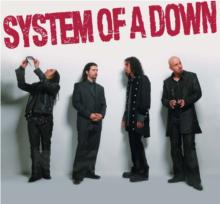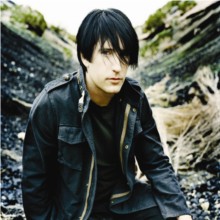 Timetable


12:25 - 13:00: 4BACKWOODS - Tent Stage
13:00 - 13:35: TAMOTO - Main Stage
13:35 - 14:00: 80's MATCHBOX B-LINE DESASTER - Tent Stage
14:05 - 14:45: MADSEN - Main Stage
14:45 - 15:20: BOSS MARTIANS - Tent Stage
15:10 - 15:50: HELMET - Main Stage
15:50 - 16:30: AEREOGRAMME - Tent Stage
16:20 - 17:00: FINCH - Main Stage
17:00 - 18:00: SLUT - Tent Stage
17:30 - 18:30: MOTÖRHEAD - Main Stage
18:30 - 19:30: ALTER BRIDGE - Tent Stage
19:00 - 20:00: BEATSTEAKS - Main Stage
20:00 - 21:00: KETTCAR - Tent Stage
20:30 - 21:45: NINE INCH NAILS - Main Stage
21:45 - 23:45: THE MARS VOLTA - Tent Stage
22:30 - 23:59: SYSTEM OF A DOWN - Main Stage