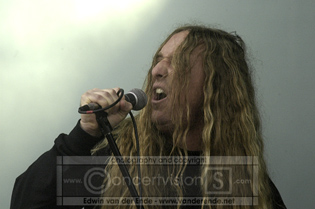 Obituary, Samael, Maroon and support
7th January 2006
Boederij, Zoetermeer, The Netherlands

Obituary and Samael, maybe on the first sight a strange package. The masters of old scool death metal share the stage with an eccentric band. Both bands stood on the German festival 'Wacken Open Air' and both impressed the people. Obituary in the afternoon with a raw and uptempo sound and Samael as headliner in a more modest way, but not less powerfull. Already many tickets are sold: this special package is realy a good start of 2006!
This Saturday evening four great metalbands are coming to Zoetermeer. Obituary from the USA, Samael from Switserland and the German band Maroon. They are already confirmed, so that will promise a real dynamic show. The last name will be add soon, so check the website of the venue for the last update:
http://www.boerderij.org/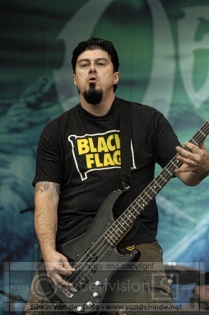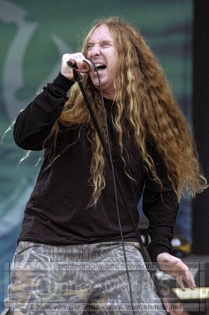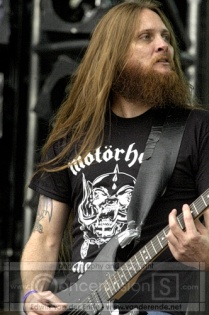 When the band Xecutioner changed his name in
Obituary
, the career from one of the most influential bands in death- metal started to grow. Roadracer signed them and later it became a part of Roadrunner Records. Their first record '
Slowly We Rot
' came out. With their mix from heavy bass, chaotic guitar riffs, and powerfull drums the band had a strong base for the distinctive voice of John Tardy. After their first impressive record, Obituary became a strong name in the underground. After seven years of silence they are back again to show us that they still are going strong!
The early '90 were the years of
Samael
. Their first record '
Workship Him
' was a big suprise in the black- metal underground and is caractistic for the rest of the career of this band. The band developed themselves in a more industrial way. After five records the band is a real icon and proved to be a creative and strong band. All the records are very succesfull and their last one '
Reign of Light
' is there most sophisticated work from these gentlemen.
Maroon
is a band who brings the hardcore to a new level. Since their start in 1998 those five men are busy to develope the straightedge hardcore more and more. There first record '
Antagonist
' was a eye-opener and brought them as a headliner to Europe, festivals in Japan and South America. They have a huge fanbase and with their last record '
Endorsed By Hate
' will bring the big success for this band.
Boederij, Zoetermeer
start: 20.30 hours
presale: 23,00
At the door (if available): 25,50