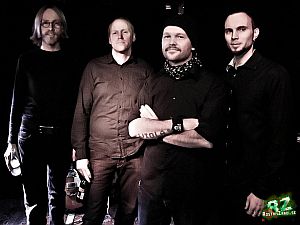 Venue: Sugar Bar, Kammakargatan 9, Stockholm, ROTOR - Septimonium, 11th December 2010
Artist: Mortal Memories Title: (EP) The Astronaughties Biblical Journey
Genre: Alternative, Dark Electro Pop, Indie
Releases: The Stone and the Grail and Funeral Ice Cream
Label: The Devil and Heart of Ourselves



Interview with Mortal Memories

I went out for an evening sojourn to the Sugar Bar here in Stockholm. The event was called ROTOR - Septimonium. The venue is a social bar with dark decor and an intimate alternative atmosphere. A band called MORTAL MEMORIES was playing and I cannot say that I have heard any music quite like theirs before. It was an interesting experience.

MORTAL MEMORIES comes from Malmö in the area of Skåne, Sweden and was formed in 1990. They got together after the former EBM band "IN A COMA was dissolved. The band as a group was so charming I decided to interview them and let them describe themselves in their own words. I was a bit enchanted by their music. Through their music you can hear that they put their very heart and souls into every melody. This is not a band who cares about superficial things, they really care about the music they make. In this world of flashy stage shows and images this was a refreshing change. It is a band that has been firmly grounded and shaped over time with pain and experience. Their state of existence as a band is reflected in their music. I asked a few questions about the band so that I and the general public could be introduced to this interesting band with a very unique sound. I was intrigued.

Reflections of Darkness (RoD): How did the band get their interesting name?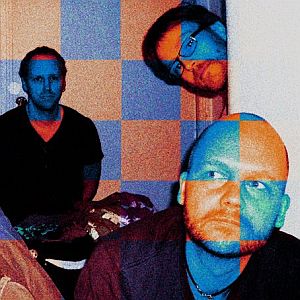 Mortal Memories (MM): The name MORTAL MEMORIES was one out of many suggestions written down on a piece of paper. At the time we wanted the name to somehow reflect to the kind of music we were trying to make. Secondly, the name sounded quite nice in the ears of the youngsters that we were at the time.

RoD: What inspired us to make music together?
MM: Well, most importantly we had a firm ground of friendship to put our feet on. We knew our strengths and weaknesses, what made a person in the band tick and another one tock. We knew what we wanted the final destination of a song to be. What we didn't know was how to get there. In the song making-process some of us wanted to sail the waves by boat and some wanted to feel the gentle rhythm of going by train. These different ways of wanting to travel can be the cause of arguments and fights but it is also what's makes a song good in the end. That's what's makes the destination. That and the know-how to compromise. So in conclusion friendship and the inner need of creating songs in a mixed plate combo.

RoD: Who writes your songs?
MM: From the big bang of MORTAL MEMORIES it was mostly Jesper and me (Patrik), who stood for the ideas and shapes of the tunes. Jesper with his more unconventional style and feel for the song structure and beat and me (Patrik) being more dull and orthodox in my composing. To this Fredrik would add his vocals thereby giving the song his personal touch. The lyrics were written by all the three of us. At the present time the roles in the band have changed a bit. Jesper is the one composing most of the new material and I write nearly all of the lyrics. The one thing remaining from the old days is the touch of Fredrik's voice. A voice that's aged like a fine wine throughout the years. In addition to this question I must add that we have also matured as human beings. After recording the songs to 'Saturnine Days' in the studio we somehow drifted apart. New bands and constellations emerged from the MORTAL MEMORIES ruins.

It wasn't until a couple of years ago we received a mail from Christoffer at Klubb Kalabalik wanting us to reform and play live at his club that we actually found out that people still loved what we did. This was somehow the starting point of MORTAL MEMORIES, the sequel. We still have our major differences, we still have our faults. But as you grow closer to the grave it's much easier to find out what you want to do with the time given to you and know yourself better. We found ourselves enjoying the company that the others in the band gave then we found ourselves making songs again. We were not so serious, young, angry mortals anymore and it felt great.

RoD: What new material are you working on? (Saturnine days). Is this a new album?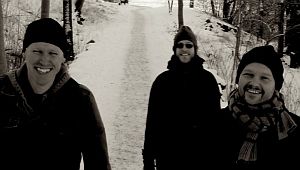 MM: We recently made a demo-EP (The Astronautics Biblical Journey EP) which includes the songs 'Zebra One', 'Water fighter', 'The Hyenas Lament' and 'Applause'. These four songs has now been sent out like a lost summer cat, to see if they can find an owner who likes them. 'Saturnine Days' is a collection of old songs that we recorded before we traveled in different directions. Jesper has put a lot of effort into re-mastering these songs and a girl named Sabina has made the cover. Where it goes from here to there hasn't been decided yet. But it will be released in some way or another. 'Saturnine Days' contains far too many jewels not to be shared.

RoD: When does the band plan to release this album? Do you have a record label?
MM: We were signed to Frequent Frenzy when recording our two first albums, 'The Stone and the Grail' and 'Funeral Ice Cream'. Currently we are only signed to The Devil and Heart of Ourselves.

RoD: Where will Mortal Memories be playing in the new year, 2011?
MM: We have our tentacles out to search for new venues and we have some weird ideas and proposals.

RoD: In general, how do you feel about playing the type of music you play?
MM: We are more than aware that the house we built isn't constructed with the brightest and happiest of bricks. Believe me, we have tried to make more joyful tunes about green grass growing peacefully and humming birds but it doesn't work for us. This doesn't mean that we are sad, grumpy and gray old bastards who celebrate the love of factory steel and embraces the beauty of death. People who makes moody music usually use this form of expression as a valve to bare the darker sides of life. If you flip the coin you often find that it is the artists making "happy" music that you will find in the insane soul asylums and suicide lists. Bittersweet.

RoD: What is the secret to the unique sound you have and what inspires you to make great melodic music?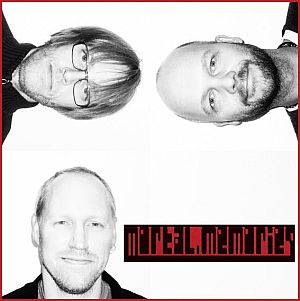 MM: We are far to humble and shy to describe our music with such large words. Since you have asked I will try to give you an answer. I think that you can describe our sound as forcefully shaped into a river of three independently flowing streams.  one composing stream looking for perfection in sounds and technique, one stream full of vocally formed waves running both wild and calm and one stream of letters who rather chooses the path of haste than the calm and safe path. Or to put it more comprehensibly we are a composing trio consisting of three different wills. When this three different minds of creation blend together the sound you get is the one of MORTAL MEMORIES. Though to conclude I believe that this is the recipe for every band that has its own sound.

That the three of us work good together is no secret. If the things we do are good is totally another question. I consider myself to be a very lucky guy to have such old friends to both lean on when the storms are raging and to compose music with that make my soul go boom. Jesper with his advanced knowledge in the area technique, his way of thinking music in new and untraditional ways with structure, sound and melodies. Fredrik can lift the dullest of tunes into completely new and unknown levels mostly with his strongest instrument, his voice, but also with his rather strange way of handling his guitar and then there is me (Patrik)…

MORTAL MEMORIES music is located on MySpace at http://www.myspace.com/mortalmemories


Tracklist

01. Spring (Saturnine Days, 1996/2010)
02. Organ Grinder (Saturnine Days, 1996/2010)
03. Coalbin Inn (The Stone and the Grail, 1992)
04. Zebra 1 (2009)
05. Hand (Saturnine Days 1996/2010)
06. Mist (The Stone and the Grail, 1992)
07. Equilibrium (2010)
08. Walls of Strange Green (Funeral Icecream, 1994)
09. Grow (Funeral Ice Cream, 1994)
10. Thieves (Funeral Ice Cream, 1994)
11. Trixi (Saturnine Days, 1996/2010)
12. Waterfighter (2010)
13. A Mutual Consent (The Stone and the Grail, 1992)
14. Living on the Ceiling (To Cut a Long Story Short, 1995)
15. When They Say (Autumn Hymn, 1990)


 Line-up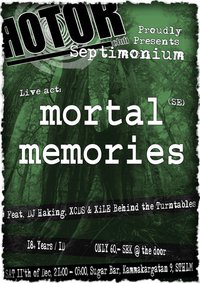 Fredrik Larsson - Vocals, Guitar, Electronics
Jesper Johansson - Guitar, Bass Guitar and Electronics
Patrik Åhlin - Electronics
Mikael Nilsson - Bass Guitar


Website: http://www.myspace.com/mortalmemories
Video Clip: http://www.myspace.com/mortalmemories/videos


Rating

Music: 8
Sound: 9
Extras: -
Total: 8 / 10