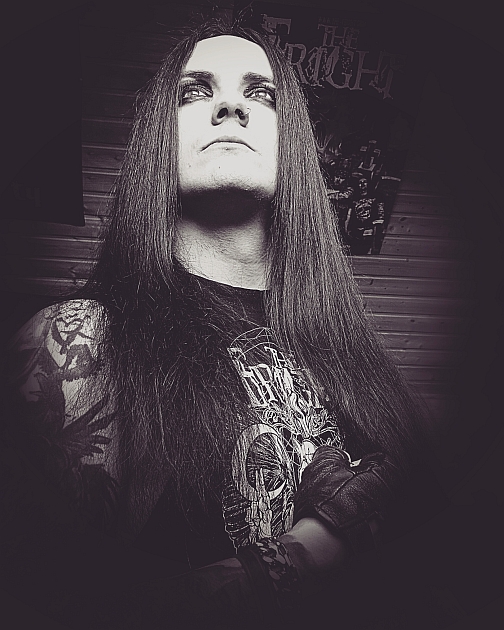 Today, it is Lon Fright who agreed to answer our questions. He is vocalist of the Dark Rock band THE FRIGHT. Perhaps the most exciting moment for me in this project is studying our guests' tattoos. All of them are individual and beautiful in their own way. Lon simply impressed me with his collection of tattoos of main characters from classic horror and gothic films. But we speaking about this step by step, please enjoy the new exciting interview.
Reflections of Darkness [RoD]
: When did you get your first tattoo and what was it? Did it take much time until you decided to get it done?
Lon
:
Puhh, I think it was 2008. I was certain about getting tattoos someday from early childhood. At that time there were always these temporary tattoos in the BRAVO magazine. So I always got my whole arm full of them. (Thanks Bela B.)
RoD
: How many tattoos do you have? Could you please tell us their story?
Lon
:
On my left arm I put a dead skull with bat wings embedded in a rosary with the banner "Believe in Love Life & Death". That's what I believe in. On my right arm are all the horror icons with which I grew up and which have influenced my understanding of art. Bela Lugosi's Dracula, Boris Karloff's Frankenstein, Michael Myers, Pinhead, Leatherface, Freddy Krüger, the little girl from 'Night of the Living Dead', the Evil Dead Basement Zombie and The Crow (ok it's not really Horror). The whole is "crowned" by the demon which we are using as a logo for THE FRIGHT. In addition salt, pepper and onions... perfect!
RoD
: Have you already got all the tattoos that you wanted or will you get some new ones in the future?
Lon
:
There is still something what I want to do…
RoD
: Have all your tattoos been done by one tattoo artist or by different ones? How do you choose the tattoo artist? In addition, who draws your sketches?
Lon
:
Never change a winning system. All my tattoos were made by Andi Eytsch (Pain4Art). I love him and I recommend everyone to take the trip to Lichtenfels! The tattoos speak for themselves.
RoD
: Getting tattooed hurts, how do you cope with the pain during the sessions?
Lon
:
I can handle this, but I doesn't turn me on. But tattoos without pain would be somehow... not right. Pain4Art.
RoD
: Do you regret getting tattooed sometimes?
Lon
:
No.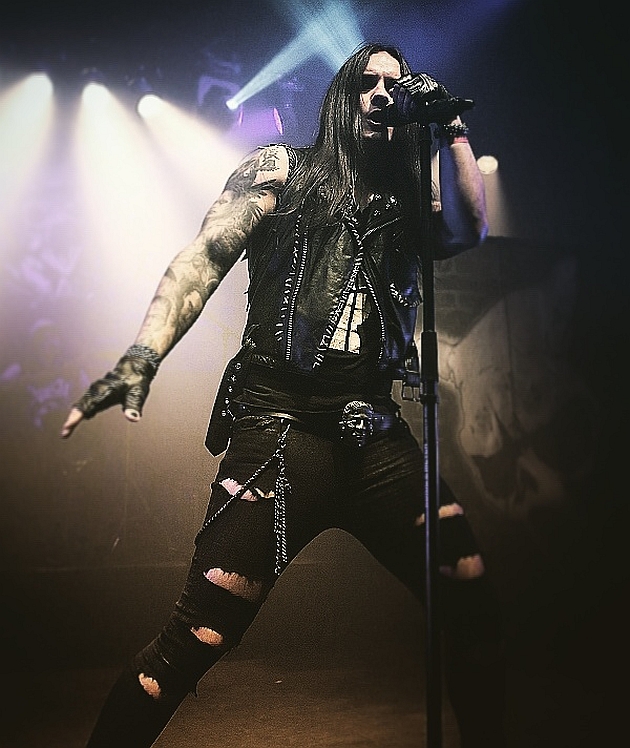 RoD
: What is your taboo in terms of tattoos? What kind of tattoo would you never get done and don't like to see on other people?
Lon
:
I would not do any colourful New-school tattoos with these bright colours and thick lines. But, especially on women, it could look very beautiful. Otherwise I don't care what others wear on their skin. Even if I cannot resist a smile seeing these pumped up solarium boys with cool tribal tattoos.
RoD
: Some people say that the drive to acquire body art is addictive while others say it fails to meet the true definition of an addiction, simply calling it a passion. Is it really impossible to stop?
Lon
:
Is this not a general case for art? You're never really finished.
RoD
: Last Year's tattoos are a new trend; many people do not care about the meaning, they just want to have something coloured on the skin, to be in trend. Those people often just go into a tattoo salon and ask which drafts they have. Tattoo artists are not artists any more, they produce consumer goods. Not all of them, of course. How do you feel about this situation?
Lon
:
If people find this simply cool, or if this strengthens their ego, I find it even better than any smart-arses giving me a long lecture about the deep meaning of their tattoos. Keep it under your hat! I'll ask you about it if I'm interested.
RoD
: I would like to talk about the social aspect of tattoos, too. Previously, many people believed that if you have a tattoo, you will be never being successful and will not find a "good" job. Have this state of mind and people's perceptions changed or are these prejudices still alive?
Lon
:
I believe that those stigmata have almost completely disappeared. It cannot be a "good job" when people cannot get it because of their tattoos, even if it's such stick-up-the-ass jobs like a bank clerk and so on. I do not think their qualifications would change if there is some colour under their skin, or have I missed some archconservative Catholic study? In the end, there are many other prejudices and attitudes going along with them which plague me much more: xenophobia, nationalism, homophobia, generally the discrimination of "others". Except techno listeners - they can be discriminated.
RoD
: Which advice would you give to people who are going to get their first tattoo? How to choose a tattoo artist? Colour or black and white? Any practical advice?
Lon
:
I always do it this way that I ask myself the question: Will it mean something for me in 40 years, could I connect it with me? Everything else is question of personnel taste.
Project by Daria Tessa and Daniela Vorndran, Interview by Daria Tessa
Pictures of Tattoos:
lonfright01_pyro - Pyro / unarttv
lonfright02_hesse - Wolfgang Hesse / Rezianer
All others by Lon Fright