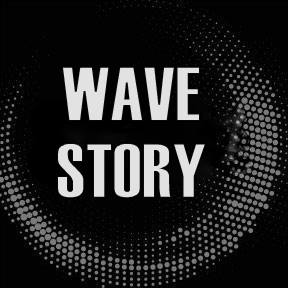 If you are reading this webzine, you surely know that Wave is a general term now widely used to group different "dark" musical styles: New Wave, Post Punk, EBM, Synth Pop, Darkwave... If everybody agrees that the origin of those genres lies in the 70ies, it is not so easy to pinpoint which year, which precise moment and which artists and/or songs marked their actual birth.
Post Punk

Forty years ago, in 1977, the punk movement was in full bloom. Punk officially started in 1976 with THE DAMNED's 'New Rose' (in October) and THE SEX PISTOLS' 'Anarchy in the UK' (in November) and in 1977, punk was exploding. It's also in 1977 that an English band, THE STRANGLERS, made the link between traditional Rock (think THE DOORS, THE WHO...) and Punk, mainly thanks to their Punk attitude, their aggressive lyrics and JJ Burnel's roaring bass sound. They released several singles in '77 but their most important song was 'No More Heroes', which reached the 8th spot in the English charts on 24th September '77.
Besides THE STRANGLERS, we have to mention the Thin White Duke, DAVID BOWIE, because his legendary song 'Heroes' (again a song devoted to "heroes"), released on 23rd September '77, is another pillar of Post Punk. Composed by Bowie and Brian Eno and produced by Bowie and Tony Visconti, the song reached the No. 10 spot in the English charts in October.
Of course, the true explosion of Post Punk will mainly occur in '78 thanks to PIL, SIOUXSIE AND THE BANSHEES, MAGAZINE and THE CURE, among others but this will be the topic of another article next year!
Synth Pop / Synth oriented New Wave

This musical genre is based quasi exclusively on synthesizers and drum machines and is very melodic and danceable. Think DEPECHE MODE, HUMAN LEAGUE, etc. The forerunners of Synth Pop were of course the German band KRAFTWERK. 'Radioactivity', released in 1975, set the benchmark of this unique style. It was robotic, with a "dark", tragic element which was to be further developed later in new-wave. In 1977, an English artist, Brian Eno, made the link between Germany and England. He took DAVID BOWIE to Berlin and they recorded the Berlin Trilogy: 'Low', 'Heroes' and 'Lodger'. In these albums, you find Bowie's typical Glam Art Rock combined for the first time with elements coming from German dark robotic avant-garde music. It's particularly clear on instrumental tracks: 'Warzawa' and 'Art Decade'.
But in October of '77, another English artist, John Foxx and his band ULTRAVOX!, also with the help of Brian Eno, released the first 100% synthetic New Wave song, a song which made the link between English Art Rock, German avant-garde and the New-York Velvet / Warhol scene, whilst incorporating the typical dark, "Weltschmerz" feeling at the heart of "Dark Wave" music. This song is 'Hiroshima Mon Amour', which was released on ULTRAVOX' 2nd Album on 14th October 1977. I had the opportunity to verify this theory with the artist himself and here's what John Foxx said to me in 2012 when I interviewed him (check at 13 minutes).
John Foxx said:
"I think it is true. I don't think anyone else had done a song like that before. No one else had used a drum machine. The song was entirely based around that drum machine. We tried it as a rock song but it was better with the drum machine, so that's the one we kept."
Here is that legendary song 'Hiroshima Mon Amour'
Also in 1977, IGGY POP released his first solo album, 'The Idiot', recorded with the help of DAVID BOWIE (again). Just like the ULTRAVOX album, it was mainly guitar-oriented but it also featured one more electronic track, which also announced the New Wave / Synth Pop style: 'Nightclubbing'. BOWIE and IGGY POP first recorded a demo of it with a Roland drum machine and then BOWIE wanted to replace it with real drums as usual but IGGY POP insisted on keeping the drum machine. A wise choice considering that this track is now considered as one of the masterpieces of electronic pop music. Note that later, Trent Reznor, aka NINE INCH NAILS, will use a sample of this rhythm sequence to create 'Closer'. Here is 'Nightclubbing':
Later, in '78, there was 'Electricity' by OMD and 'Being Boiled' by HUMAN LEAGUE but the breakthrough of Synth Pop / New Wave came on 24th June 1979, when the following song became n°1 in the English charts:
Conclusion

As you have just noticed, 1977 was a very important incubation year for Wave music, with the release of tracks that announced New Wave, Post Punk and Synth Pop. Of course, we had to make choices and they were by nature subjective. We could also have mentioned the following major releases from 1977:
Throbbing Gristle - The Second Annual Report
(first Industrial release)
Suicide - Suicide
(Minimal synth punk)
Giorgio Moroder - From Here to Eternity
(Electronic Dance Music)
Talking Heads – 77
, etc.
So you see there is still a lot to cover in our future special articles devoted to the History of Waves... This article is based on the radio show "WAVES #163 (EN) - WAVE STORY: 1977 THE TRIGGER YEAR". You can stream it here: https://www.mixcloud.com/wavesenglish/waves-163-en-wavestory-1977-the-trigger-year-15102017/