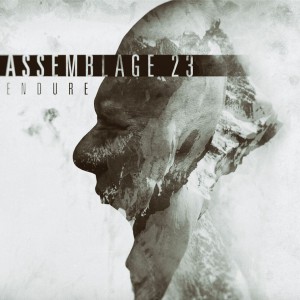 Artist: Assemblage 23
Single: Endure
Genre: Electronic / Synth Pop / Future Pop
Release Date: 9th September 2016
Label: Metropolis Records
Album Review

Tom Shear founded this Seattle, US, based project in 1988 after he experienced the Industrial Dance music by an opening DJ for DEPECHE MODE. This kind of sound inspired him deeply so that he wanted to create such music himself in the future. Starting formerly as more of a hobby his music finally attracted attention of record labels in 1998. Only in 1999 he signed to a Canadian label but signed two years later to the US Metropolis Records label where his first albums have been re- released. In the beginning the music of ASSEMBLAGE 23 was instrumental as Tom Shear didn't dare to sing but eventually he started to add vocals to his songs. This is now his eighth studio album. Furthermore six singles, an EP, and two compilations have been launched.
Opening track is an atmospheric instrumental song. The next song is a danceable song. It's a good thing that Tom Shear decided once to overcome his insecurity of singing or else we would have to miss the quality of his lyrics. 'Bravery' shows to be an insightful song about depressions without being pathetic but stating 'Sometimes waking up is an act of bravery'. It's not about wallowing in pain and darkness but the things you are dealing with when you suffer from depression and therefore it fits perfectly that this song comes along as another up-tempo song. 'Butterfly effect' is another beautiful song about how we are all connected and that every action has an influence on further (re)actions.
Though the songs are about the individual struggling with its inner fears, doubts and other demons and the difficulties of interacting with other individuals/ society there is no drowning in depressive depths. This is definitely prevented by the danceability of the songs. It's like a signal saying "yes, life is hard, annoying, depressing, too, but it's useless to drown in sorrow. Keep going!" The great Synth Pop/ Future Pop sound is accomplished in a fantastic way that you don't find any fillers on the album. Also you can listen to the album from beginning to the end and don't have the feeling that one song doesn't fit and disturbs the flow. And although I'm not familiar with all the songs of the former albums from ASSEMBLAGE 23 I definitely enjoyed this one right from the first listening.
The album is available as standard version, vinyl, mp3 download but you can also buy single tracks as download version.
Tracklist

01. Endure
02. Afterglow
03. Bravery
04. Salt the earth
05. Static
06. Call the dawn
07. Butterfly effect
08. Barren
09. Grid
10. December
Line-up

Tom Shear - vocals, music, lyrics
Paul Seegers - live keyboard
Mike Jenny - live drums
Website

http://www.assemblage23.com
/
https://www.facebook.com/Official-Assemblage-23-138651156153800
Cover Picture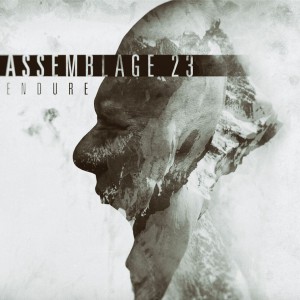 Rating

Music: 10
Sound: 10
Total: 10/ 10