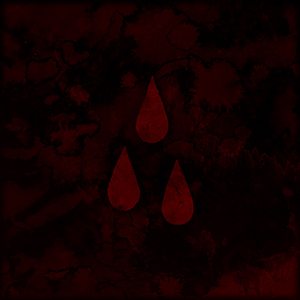 Artist: AFI
Title: AFI (The Blood Album)
Genre: Punk Rock / Post Punk / Alternative Rock
Release Date: 20th January, 2017
Label: Concord Music Group
Album Review

Here comes the tenth album of Californian Alternative Rockers AFI. The mature band, which started in early 90's from raw American Punk Rock, made transformation with emo undercurrents in 00's and in present days transformed into a more mainstream sound. In the late 90's, the band had influences of Death Rock and Goth Rock on its albums. Starting from 'Black Sails in the Sunset'(1999), the band introduced its fans to much darker sounds and visual style. The Millennium has brought the band to high positions in Billboard charts and in 2006, the seventh album; 'Decemberunderground', hit first position in charts and became gold by selling 500 thousand copies. The "big bang" has happened in the fan base which has a burst in fan numbers. The next two albums happened to be more stabilized in sense of music style, for bigger audience. On the edge of the anniversary album, fans' expectations were as different as weather in the spring, but still hopes were high.
Ten is the number of perfection and completeness. The album is conceptual itself, especially the vinyl version, released in four colors - four blood types of human. Self-titled with subtitle. Guitarist Jade Puget and vocalist Davey Havok wrote upwards of 60 songs and compressed them into 14 tracks as an essence of last creative period, as they stated in an interview before release.
The album's opening is 'Dark Snow' with heavy synth bass, dominating drums and welcoming Havok's voice which becomes more and more persistent closer to the end. There is an unexpectedly acoustic introduction in 'Still a stranger', accusing vocals, fast and furious. Sweet and melancholic 'Aurelia' gives the vibes of good old 'Sing the Sorrow' (2003), but is acceptable for more mass audience, the voice of Davey keeps those anguish notes. If you are looking for songs to stuck in your mind the are definitely three of them on the album: 'Aurelia', 'Above the Bridge' and 'White Offerings', the last one was chosen to be a precursor of the album along with 'Snow Cats', mid-tempo, with lyrics like "thin ice" between masochism and growing older.
In the second part of the album, the musicians let people almost forget about self-pitying lyrics and get crashed by intensive sounds and speed. In 'Dumb Kids', the band is trying to return to the rough sound of its punk youth and raw Davey's vocals. 'Pink Eyes' can be also added to this bunch of "weirdos" with its frenetic sounds. The last song on the album gives sense of nostalgia and sounds like great longing for old days. During the whole album you feel the long echo of sub-project of Havok and Puget, BLAQK AUDIO. Now, AFI is obviously a well-broken-in band in technical meaning, but still shaking between desire to keep authentic, rebellion style and mainstream, global fame and "digestibility" for everyone.
Tracklist

01. Dark Snow
02. Still a Stranger
03. Aurelia
04. Hidden Knives
05. Get Hurt
06. Above the Bridge
07. So Beneath You
08. Snow Cats
09. Dumb Kids
10. Pink Eyes
11. Feed from the Floor
12. White Offerings
13. She Speaks the Language
14. The Wind That Carries Me Away
Line-up

Davey Havok – lead vocals
Jade Puget – guitars, programming, piano, keyboard, backing vocals
Hunter Burgan – bass, programming, keyboard, backing vocals
Adam Carson – drums, percussion, backing vocals
Website

http://afireinside.net
Cover Picture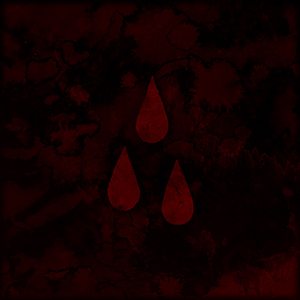 Rating

Music: 8
Sound: 9
Total: 8 / 9