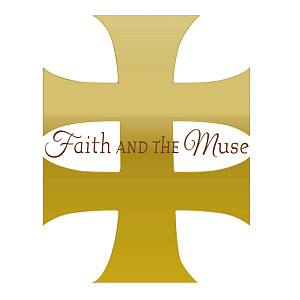 Artist: Faith and the Muse
Title: Where the Land meets the Sea
Genre: Darkwave
Release Date: 11th March 2016
Label: Danse Macabre
Album Review

The "Best of" is always a great and a horrible idea at the same time. For a band that had been playing since 1993, like FAITH AND THE MUSE, it could be possible only with a double CD and thirty songs on it. Of course some favourite songs of number of fans will always be missing... That's why it is even a better idea to make musicians themselves to choose the songs they love the most. The fans will get to know the band better. And those who have never heard the band before - will get general impression.
Each of double CD-compilation has an idea behind it. 'The Land' is about rougher dark rock direction, while 'The Sea' includes rather classical, acoustic and ambient tracks. Together they create dark atmosphere of real old school Darkwave club. In general it is classical American Gothic Rock with a beautiful balance, created by two people, two talents, and two lovers.
If FIELDS OF THE NEPHILIM and CHRISTIAN DEATH are not only simple words to you - you'd be definitely interested in FAITH AND THE MUSE. Not only the musicians of all the named bands cooperated at different stages of their histories, but they have the same background, and they share the same stage. Yes, Gothic rock and Darkwave is still alive. And it lives in the US. As the duo of William Faith and Monica Richards do everything possible to preserve the genre and to save it in their artistic expressions.
Tracklist
Sea
01. Elyria
02. All Lovers Lost
03. The Unquiet Grave
04. Heal
05. Cantus
06. Fade And Remain
07. Arianrhod
08. In Dreams Of Mine
09. Shattered In Aspect
10. Patience Worth
11. Importune Me No More
12. The Burning Season
13. Visions
14. Woman Of The Snow
15. She Waits By The Well
Land
01. Sparks
02. The Trauma Coil
03. Mercyground
04. Annwyn, Beneath The Waves
05. The Silver Circlw
06. Hand Of Man
07. Scars Flown Proud
08. Plague Dance
09. Sredni Vashtar
10. The Trauma Coil
11. Whispered In Your Ear
12. Battle Hymn
13. Blessed
14. Nine Dragons
15. Sovereign
Line-up

William Faith
Monica Richards
Website

http://www.mercyground.com
/
https://www.facebook.com/Faith-And-The-Muse-32674562356
Cover Picture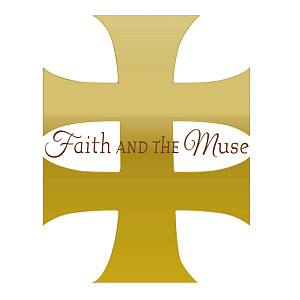 Rating

Music: 10
Sound: 10
Total: 10 / 10
See also (all categories):