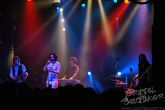 Tivoli, Utrecht, the Netherlands
8th of October 2006
The Gathering, Vladimir
After the concert had been cancelled and moved it was now finally time to see The Gathering play in Tivoli, Utrecht. It was very busy especially for a Sunday evening. The crowd was quite a diverse gathering of people, I saw people of all ages and styles. Some very familiar with the scene and others not so much, I was even asked why I was here and not at a Within Temptation concert because my clothes were so 'gothic'. Enough said, let's talk about the wonderful concert that was given this evening.

Vladimir

Their name might make you suspect something different but this band is from Utrecht. They were founded in 1999 and play Indie/Shoegaze/Rock as they say themselves. As the crowd was buzzing with talk and laughter the stage was filled with instruments and the members of Vladimir. This was their second show this year after a 9 month period of silence but to them this was enough.
Music
The music of Vladimir immediately made me think of Coldplay, the voice of their singer had the same recognisable sound and he had the same way of singing. Even though this was the case they still had their own sound. The vocalist and the keyboard player occasionally sung together, most of the time it was hard to hear, only if you saw it happen and listened well you could hear it. Their music is very relaxing and during their performance more and more people started to listen although they could not get everybody to stop talking.
Performance
They had definitely given their outfits some thought. Each band member wore jeans and a black blouse except for the singer, he wore a light blouse. There was another difference; all members drunk beer, but the singer drunk water, a wise choice of beverage I'd say. This band has existed for 7 years now but still their singer seems shy, when he wanted to say thank you after the first song he approached the microphone twice and then when the audience started to clap he finally said thank you. The guitarists are all very timid, they are focussed on their guitar but when the energy level in the music got higher they were moving more as well. Vladimir provided a relaxing way to start the evening.
Rating
Music 7
Performance 6
Light 6
Sound 7
Total 7 (6,5)
The Gathering
Back on the road, pleasing many many people on their way The Gathering presents us their Home album. With full enthusiasm, energy and great music they provide an evening of guaranteed enjoyment.
Music
When Anneke (vocals) and Marjolein (bass) sing together during 'In Between' your ears are filled with heavenly voices, a great combination of voices singing wonderful lyrics. Sometimes it seems as though Anneke didn't sing live, just because it sounds so perfect, it proves what a great singer she is, always singing full of power and emotion. The sound was not solid during the entire performance, at times the mix was not in balance. For instance during 'Liberty Bell' the bass was tuned in too loud. Over all the sound of The Gathering seemed to have a darker and heavier touch to it. The last songs of the performance were older and heavier songs, a great way to end the show. These are the sounds everybody knows and a lot of forks were up in the air during these songs. The power of recognition is strong.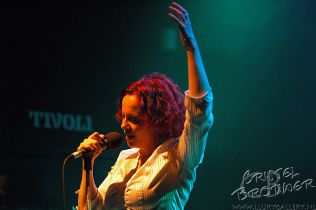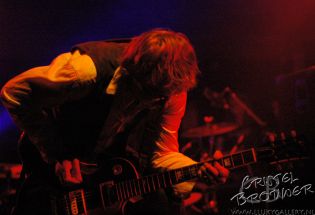 Performance
This evening Anneke was dressed in white, jumping and dancing around the stage with a huge amount of positive energy. Her hands dance as well, she doesn't seem to be able to control them some times, and especially her left hand has a mind of its own. The light reflected on Annekes clothing, there was a lot of purple front light, giving the band members an unnatural colour. During 'Noise Severe' there were video projections of a factory omitting fumes, which were later on sucked back in. While the most tense moment of 'Monsters' was played this was emphasised by smoke and flashing lights. This was one of the only moments where the light had such a strong influence on the show. There was a lot of energy in the show, not only on stage but also off stage, I saw at least 2 crowd surfers come by during the show. Anneke was thoroughly enjoying herself as they always do in Utrecht, Anneke said. She even took a picture of the audience with the Chiel mobile. This is a mobile phone passed on from famous person to famous person and they are then called in the morning by a radio host.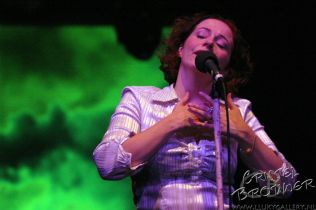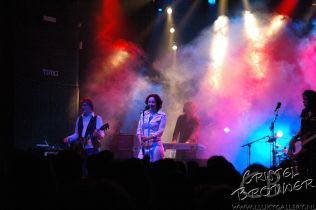 SetList
01. Shortest Day
02. In Between
03. Liberty Bell
04. Probably
05. Noise Severe
06. Spirits
07. Saturnine
08. Monsters
09. Home
10. Life All Mine
11. Box
12. Broken Glass
13. Waking Hour
14. Travel
---
15. Eleanor
16. In Motion #1
---
17. Strange Machines
Rating
Music 8
Performance 8
Light 7
Sound 7
Total 8 (7,7)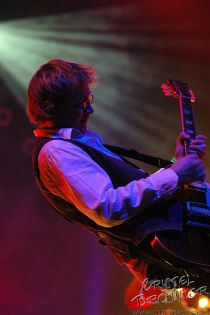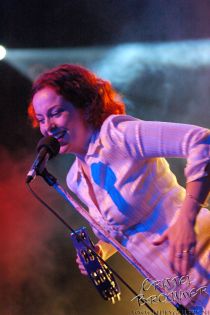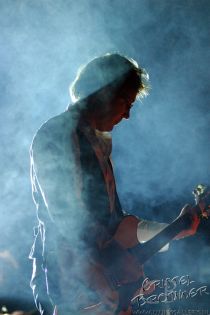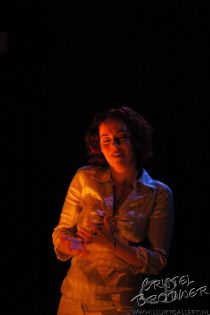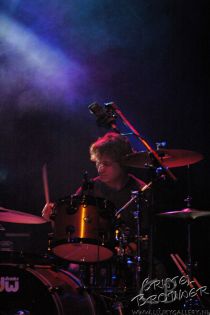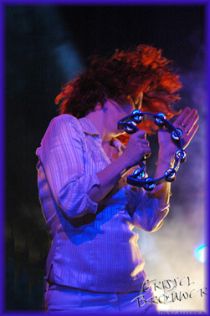 See also (all categories):