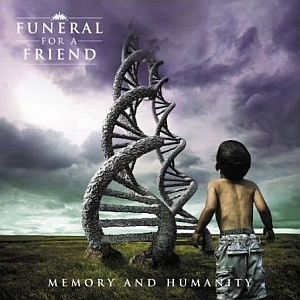 Title: Memory & Humanity
Artist: Funeral for a Friend
Genre: Rock
Release Date: 17th October 2008
Label: Roadrunner Records
Album Review

The band was founded in the early years of 2002. All band members played already in other bands before. Their first EP 'Between Order and Model' attracted the attention of Warner Music and got them a record deal. Two further EPs followed until the first album 'Casually Dressed and Deep in Conversation' was released to critical acclaim in the UK. Following are the albums 'Hours' and 'Tales don't tell themselves', cementing their status in the post-core scene even further.
And now we have 2008 and this band is returning with their already fourth album 'Memory & Humanity' on Roadrunner Records and begins with a powerful 'Rules & Games' with a slightly alienated rhythm, slowly spiralling out of the background until the guitars and Matt's vocals putting their distinct stamp on the track instantly. 'To Die like Mouchette' brings a sensible melancholy into the mix, both the vocals and the partly ambient-like riffs literally radiate it - a very moody song which is being replaced by 'Kicking and Screaming' during which the melancholic theme is woven much more subtly into the harmonic interaction of guitars and drums. The next one, 'Constant Illumination', just kicks as and is pressing forward right away, where the hard guitars sometimes strive against Matt's vocals while the drums are very much keeping back, rather than dominate the track; in any case, a stirring song.
Also in the next song 'Maybe I am', which is quite pushing again, the emotions are overflowing and once again I'm intrigued with the vocals. Now we're gonna roll a bit forward to the 'Waterfront Dance Club' starting with an impressing drum solo before developing into another energy-driven track in sharp contrast to 'Charlie don't Surf', being very reluctant and calm, filled with acoustic and lead guitar passages. If you only hear the first chords and drum parts of 'Someday The Fire' you could jump to the conclusion of it becoming quite a harsh track but both the arrangements and the vocals are comparatively mellow and so it becomes one of the most melodic songs on the album, knowing there's lots of melody in the compositions anyway. Acoustic and fragile is the start of 'You can't see the forest for the wolves' just to make a heavy cut and blow you away with heavy riffing and a drum storm. The mood is very oppressive, that's where heavy comes in again; also it's quite a diverse song in terms of tempo variation.
It's safe to assume that 'Memory & Humanity' will become another success for the Welsh quintet. Can't make any comparisons to their other works, but it's strong enough to stand for itself. 'Memory & Humanity' is an eclectic, extremely melodic album with an expressive voice which is worth checking out if you haven't heard anything of the band so far.
Tracklist

01. Rules And Games
02. To Die Like Mouchette
03. Kicking and Screaming
04. Constant Illuminations
05. Maybe I Am?
06. You Can't See The Forest For The Wolves
07. Building
08. Beneath The Burning Tree
09. Someday The Fire
10. Waterfront Dance Club
11. Charlie Don't Surf
12. Ghosts
13. Constant Resurrections


Line-up

Matt Davies - Vocals
Kris Coombs-Roberts – Guitar
Darren Smith - Guitar
Gavin Borrough - Bass
Ryan Richards - Drums
Website

http://www.ffaf.co.uk/
/
http://www.myspace.com/funeralforafriend
Cover Picture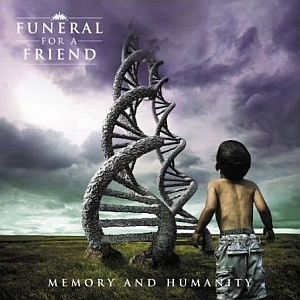 Rating

Music: 8
Sound: 8
Extras: -
Total: 8
See also (all categories):