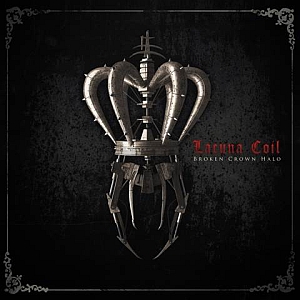 Artist: Lacuna Coil
Title: Broken Crown Halo
Genre: Gothic Metal/ Alternative Metal
Release Date: 31st March 2014
Label: Century Media
Album Review

Formed in 1994, the Italians of LACUNA COIL had earned a good reputation and managed to bring new shades to their music within their last six albums, turning from Gothic towards more Rockier sound is of a notable difference. Now there's seventh LP 'Broken Crown Halo' where they get heavier and more aggressive yet still retaining the Rock vibe. The songs are still showing off catchy hooks, melodic structures and the typical female/ male vocals. Though they still contrast the tack here seems that each dominates some songs more than the other, which is really good. 'Nothing Stands in Our Way' for example seems to give more prominence to Andrea Ferro, who practices more Death Metal scale to his vocals, whilst 'Hostage To The Light' gives more space on the stage to Cristina Scabbia. The 'In The End I Feel Alive' is best to show off the usual duet arrangement, it's also a song wonderfully full of anger and chemistry - when it comes to music, which is also more atmospheric though in an understated way.
The experimentation with their sound though never strayed beyond a comfort zone, theirs and of the genre. There's a time with each genre when it stops having new ideas, when it starts stagnating, however sonically appealing it is. At times there's a sense of freshness within a band's energy that manages to bring new ripples, maybe coming out of the genre altogether and hanging there only by an inch; that's just a few examples. However, the album is still great, full of well-thought out compositions. Still, I feel that not enough strokes had been made to surprise the listener beyond the standard expectations. I must say that the title of the album already has a bit of a clichéd tinge to it, in fact it's the worst sounding title within their discography, and the lyrics unfortunately do follow in thrashing out the genre's clichés to remove them beyond interest. It just feels stuck in a teenage 'Twilight' lexicon, an arrested development - that is not only critique concerning this particular band but the majority of bands of LACUNA COIL sonic family. The best song demonstrating these points is the final 'One Cold Day' that leaves me with a cringe rather than a 'wow, what an epic ending' impression though epic it tries to be.
So to sum up: Good album, though somewhat tired, and even predictable.
Tracklist

01. Nothing Stands in Our Way (4:09)
02. Zombies (3:47)
03. Hostage To The Light (3:56)
04. Victims (4:32)
05. Die & Rise (3:45)
06. I Forgive (But I Won't Forget Your Name) (3:56)
07. Cybersleep (4:26)
08. Infection (4:23)
09. I Burn In You (4:15)
10. In The End I Feel Alive (4:21)
11. One Cold Day (6:10)
Line-up

Cristina Scabbia – vocals
Andrea Ferro – vocals
Marco "Maus" Biazzi – guitar
Marco "Maki" Coti-Zelati – bass
Websites

http://www.lacunacoil.it
/
www.facebook.com/lacunacoil
Cover Picture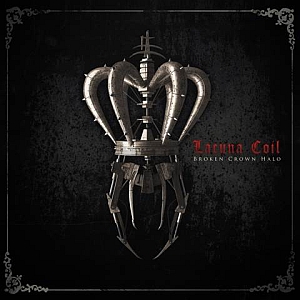 Rating

Music: 7
Sound: 8
Total: 7.5 / 10