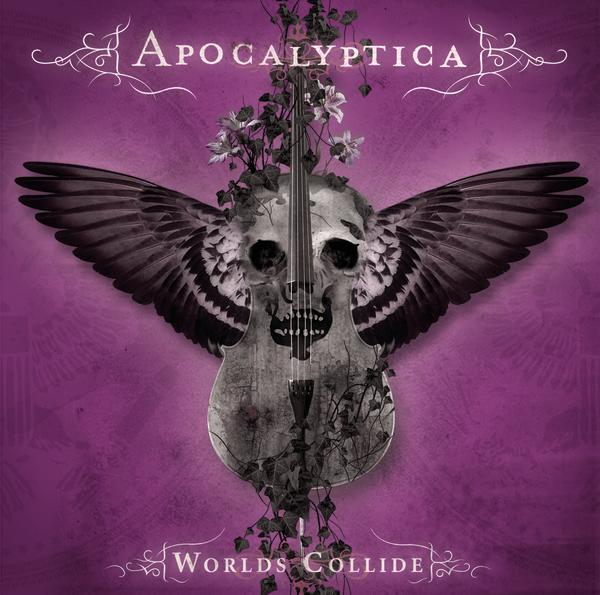 Title: Worlds Collide
Artist: Apocalyptica
Genre: Metal
Release Date: September 14th 2007
Label: Sony-BMG
Introduction

A new album of Apocalyptica is always promising. This time however the anticipation was higher because there were many guests announced for this album. Till Lindeman from Rammstein, Christina Scabbia from Lacuna Coil, Tomoyasu Hotei (a Japanes guitarist), Corey Taylor from Stonesour, Dave Lombardo from Slayer, Adam Gontier from Three Days Grace. Quite the line-up. The question arises now: what is left of the original Apocalyptica on this album? Can they take so many influences and still sound like them selves. For that question to be answered you will have to listen to this album many more times then just once.


Members

Eicca Toppinen – Cello
Paavo Lötjönen – Cello
Perttu Kivilaakso – Cello
Mikko Sirén - Drums


Song Review

01. Worlds Collide – 4:28
The tunes of 'Worlds Collide' creep up on you. There is a build up before complete cello violence is released. In the melodic parts of the song the cello line is very thin; it doesn't stand out as normally with Apocalyptica songs.

02. Grace (ft. Tomoyasu Hotei) – 4:09
'Grace' has a dreamy yet powerful sound. Great melody which will stay in your mind. Powerful yet delicate, it is almost as if the cello is telling the story, singing.

03. I'm Not Jezus (ft. Corey Taylor) – 3:34
The influence of Corey Taylor is very present. Not only because of his vocals but the whole song sounds as if it could be taken off of a Stonesour album. A strong song, with strong lyrics and strong vocals.

04. Ion – 3:46
This song shows us the diversity of the cello. From heavy metallic sounds to warm deep melodies. Words aren't needed, you can feel the emotions.

05. Helden (ft. Till Lindemann) – 4:18
A translated cover from the David Bowie song, 'Heroes'. At first you might have to get used to it, because we are (almost) all so familiar with the English version of this song. Lindemann is a great singer and musically it is a great song. But I keeps sounding a bit out of place.

06. Stroke – 4:32
Anticipation is build with fast but soft streaks of the cello. Then even faster and louder cello sets in, only to be overtaken by a melodic section of the song. It has a melancholic sound to it.

07. Last Hope (ft. Dave Lombardo) – 4:47
The drums are definitely more audible in this song. They give the song its speed. A raging some with some Slayer power brought in to it by Dave Lombardo. Not a bad combination at all.

08. I don't Care (ft. Adam Gontier) – 3:57
For me this was a new voice, a new sound, very pleasant though. Gontier has a warm voice with a lot of emotions in it. There is a good balance of music and vocals in this song.

09. Burn – 4:16
Even though this is a pleasant song to listen to; it seems as though it is only a bridge between the former and next song. It doesn't have enough identity on its own.

10. S.O.S. (Anything But Love) (ft. Christina Scabbia) – 4:19
Collaborations like this… please do it on every album. You can't miss with a great singer like Scabbia of course but they have managed to reinforce her voice magnificently with the music. Very emotional song, intense lyrics and intense music.

11. Peace – 5:49
It may have a peaceful name and intro but there is more to this song than it seems. Perhaps there is peace but while listening to the song you realize that there was definitely a price to be paid for it. It almost sounds like there is an entire orchestra playing. A grand finale to this album.


Cover Picture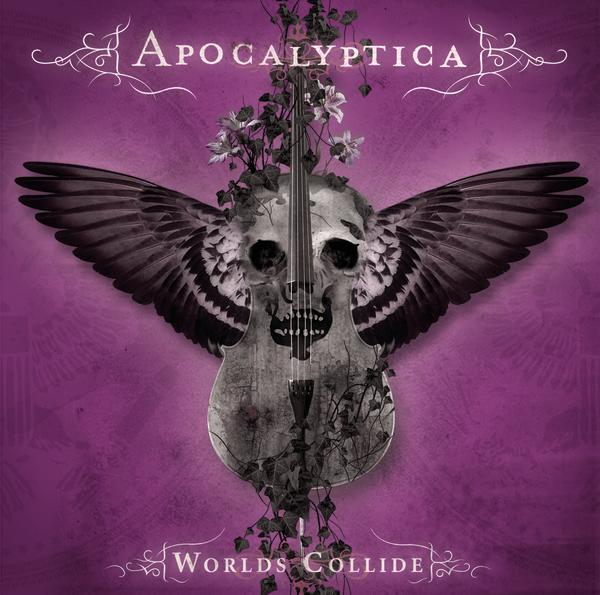 Technical Summary

Total Songs: 11
Total playing time: 48:18


Rating

Music: 7
Sound: 8
Extras: -
Total: 8 (7,5)


Conclusion

There are some jewels on this album, songs which will be great to listen to time after time. But the power of Apocalyptica is missing in most of these songs and that is a pity. Maybe a next album will bring their own power back to glory. Do not listen to it only once and then put it in your cd rack. This is an album you have to listen to more often; you will appreciate it more then. It would be great to see some of these songs performed live with the guest artists but that is not very likely to happen. But one can always hope.

{jos_sb_discuss:19}

See also (all categories):