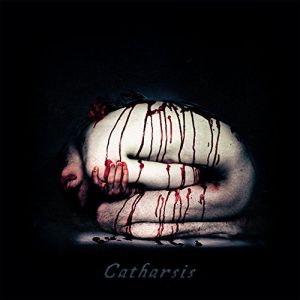 Artist: Machine Head
Title: Catharsis
Genre: Groove Metal / Thrash Metal / Nu Metal
Release Date: 26th January 2018
Label: Nuclear Blast Records
Album Review

The first major metal release of 2018 on my desk is the long-awaited 'Catharsis' by Oakland-based Groove Metal veterans MACHINE HEAD. Almost 25 years have passed since the release of the band's debut 'Burn My Eyes' in 1994. Since then, MACHINE HEAD have recorded nine studio albums, including the most recent release 'Catharsis', gaining wide recognition and touring with bands such as METALLICA and SLIPKNOT.
Now it is time for 'Catharsis', an exhilarating tsunami of emotions, an outpour of anger and desperation, of sadness and frustration, but also of joy and exhilaration. This is, dictionary-wise at least, the definition of 'Catharsis' and I expect MACHINE HEAD to release all these emotions in a roaring blast. My favourite complain about albums is their short runtime. MACHINE HEAD, however, surprise me with a 75-minute beast of an album. Lead vocalist and guitarist Robb Flynn has an explanation:
"This album is like a movie... a really looong movie... Lord Of The Rings-type stuff! There are a lot of special songs on this record, and of course, whenever you finish an album, you always feel proud, but this time... we've got something really special here. We can feel it. We know it."
With these words noted, I take into consideration that 'Catharsis' with all its emotions might be something else.
'Catharsis' offers a great start with 'Volatile'. The angry 'Fuck the world!' right in the beginning sets the mood, and the result is a whipping song loaded with heavy riffs, perfect drums by Dave McClain, and a thundering bass. Songs like the uncompromising 'Beyond The Pale' and the heavy 'California Bleeding' feel equally powerful, aggressive, and fast forward. Phil Demmel lies down some fantastic guitar solos while Robb Flynn successfully screams out his emotions. 'Psychotic' and 'Grind You Down' feel hard and crunchy and are joined by the slightly grungy 'Screaming At The Sun'. MACHINE HEAD seem to have put much time into production, the album sounds fantastic. But can it convince? In an interview, Robb Flynn announced that 'Catharsis' could be expected to be more like 'The Burning Red' from 1999 and less heavy at the same time. Which is true, something I am not completely content with, preferring MACHINE HEAD's 2007 release 'The Blackening'.
Tracks like 'Triple Beam' or the Lemmy-saluting 'Razorblade Smile', though actually technically flawless, simply feel like early Nu Metal and LIMP BIZKIT and catchy chart music. Which is unfortunate because Robb Flynn is great even when he raps or sings clear vocals. 'Kaleidoscope' is a good example for this weird catchiness which is a bit of a tragedy. It starts hard enough and although I can feel the loneliness and emotion, the song somehow drifts off into insignificance due to the strange soft synth and strings at the end that just does not match the claimed "middle fingers in the air". The following 'Bastards' feels completely out of place, starting as an acoustic ballad only to mutate into some kind of Folk-based Schlager-Metal. But I forgive MACHINE HEAD this one horrible song because the other ballad, 'Behind A Mask', does everything right. I love the quiet, sad acoustic beginning. Well composed, it deserves a place on 'Catharsis' as it easily carries much more emotion and emotional outburst than other songs. A reason for this is the almost painfully perfect vocal harmony between Robb Flynn and bassist Jared MacEachern.
'Behind A Mask' is followed by the monumental 'Heavy Lies The Crown', which tells the tale of Louis XI, the 'Spider King' of France, shaking and grooving me out of my thoughts. Tight drums, vicious guitars, and a heavy, spiteful atmosphere with a crunchy bass solo turn this song into one of the highlights on a somewhat unbalanced and incoherent album that does not really work for me. Some of the songs completely fail to reach me and I cannot appreciate the direction MACHINE HEAD are headed to with 'Catharsis'. And while I usually enjoy versatile artists with various influences, it is a bit different with this album. I can still recommend it, mainly to MACHINE HEAD fans who genuinely love 'The Burning Red'. Conclusively, I would have enjoyed a shorter runtime with a heavier, tighter, and more coherent concept. Instead, I stick with bangers like 'Volatile' or 'Beyond the Pale' as well as the beautiful 'Behind A Mask' and the captivating 'Heavy Lies The Crown'.
Tracklist

01. Volatile
02. Catharsis
03. Beyond The Pale
04. California Bleeding
05. Triple Beam
06. Kaleidoscope
07. Bastards
08. Hope Begets Hope
09. Screaming At The Sun
10. Behind A Mask
11. Heavy Lies The Crown
12. Psychotic
13. Grind You Down
14. Razorblade Smile
15. Eulogy
Line-up

Robb Flynn – Lead Vocals, Guitar
Phil Demmel – Lead Guitar
Jared MacEachern – Bass, Vocals
Dave McClain – Drums
Websites

https://www.machinehead1.com / https://www.facebook.com/MachineHead
Cover Picture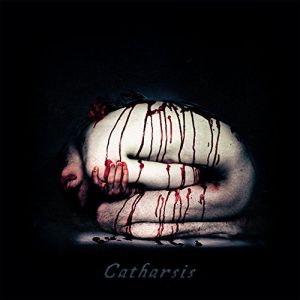 Rating
Music: 5
Sound: 8
Total: 6.5 / 10
See also (all categories):