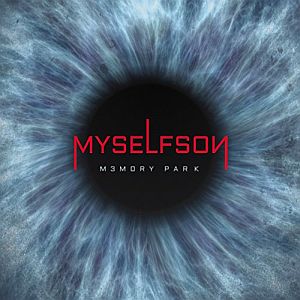 Artist: Myselfson
Title: Memory Park
Genre: Electro / Rock / Industrial
Release Date: 24th March 2018
Label: Myselfson Production / Foundry Records
Album Review

MYSELFSON is a newcomer from France, recently signed to Foundry Records. Despite formed in 2009, it took a while for the duet to release their debut album. And the result explains it all. It's a very well-produced album, with some strong songs, impressive arrangements, and way beyond the usual youth mistakes going with a first effort. Should they tell us it's their third of fourth album that we'd buy into it…
The opener, 'Take The Mike', starts up with a very Rob Dougan's atmosphere… A way to welcome us in their Matrix? 'Wake Up' is driven by a powerful guitar riff on top of a great Electro-Rock track. 'The Holy Lies' demonstrates the band can make you dance with a more club-oriented song driven by a Dance Synth hook and some nice DURAN-esque funky guitars. While 'Cherry Dance', even if more guitar oriented, follows the same club path, 'We Are Eagles' takes the listener by surprise with a slower tempo (to start with), more Cold Wave oriented. There's a nice tempo speeding up, some dissonant guitars throwing a worrying atmosphere, some great vocal harmonies and an almost DOOR-esque organ solo to end with. That's when you realize the song is seven minutes long…
'Rain and Pain' is clearly a nice Electro Pop-Rock single. SIMPLE MINDS fans could easily relate to that one. The bridge full of choirs and ambient sounds indicates MYSELFSON is not the kind of band to repeat the same formula over four minutes and injects some progressive elements to disrupt songs. 'Every Night Is A Fight' pursues in the Goth / Cold Wave veins with another superb structure change at the middle of the song. The end result is a strange but coherent mix of darkness, acid house synths and heroic guitars. As their label mates of WAITING FOR WORDS with their new album 'Egocracy', the ultra-connected society is the concern of 'Screensuckers'. The title speaks by itself as per the theme. And musically, it is, again, varied in style.
'Like Rabbits' takes us back to the dance-floor while 'Looking For Your Eyes' is a slow piano driven tune, more organic that could remind of the other label mate of SHINY DARKNESS. 'At the Far Side Of The World', with its 7:49 duration, is like a roller coaster, switching direction every two minutes or so. Reminding me a bit of TRISOMIE 21. This album ends up with a 10:33 track divided in a seven minutes instrumental song, 'Ashland', that could have illustrated a David Lynch's Twin Peaks episode, followed by a hidden part being some radio transmission noises.
To sum it up, 'Memory Park' is not an easy album to get into, even though the Pop numbers ease the journey. It's both experimental and danceable, shiny and dark, electronic and organic, fresh and mature. I didn't mentioned vocals till now. Jarl has a really interesting tone, sometimes sounding like Andy Bell ('Cherry Dance', 'Looking For Your Eyes'), but clearly original and far from the usual stereotyped Synth Pop voices. Another great French act that really questions (again) the lake of curiosity from German or English promoters towards this country. Note that this album is the first release of Foundry Records not available on streaming platforms, protesting against the disgraceful business model of Spotify or YouTube music. The CD is available at https://myselfson.bandcamp.com and digitally via iTunes, Amazon.....
Tracklist

01. Take The Mike
02. Wake Up
03. The Holy Lies
04. Cherry Dance
05. We Are The Eagles
06. Rain and Pain
07. Every Night Is A Fight
08. Screensuckers
09. Like Rabbits
10. Looking For Your Eyes
11. At the Far Side Of The World
12. Ashland
Line-up

Jarl Myselfson - Vocals and programming
Frank Nordag - Keyboards, guitar and programming
Rhei Weiss - Live drum and drum programming
Website

http://www.myselfson.com / https://www.facebook.com/myselfson
Cover Picture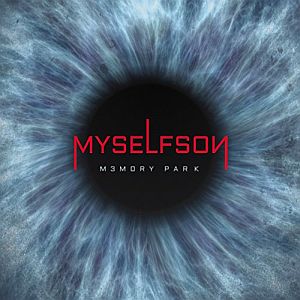 Rating

Music: 8
Sound: 9
Total: 8.5 / 10