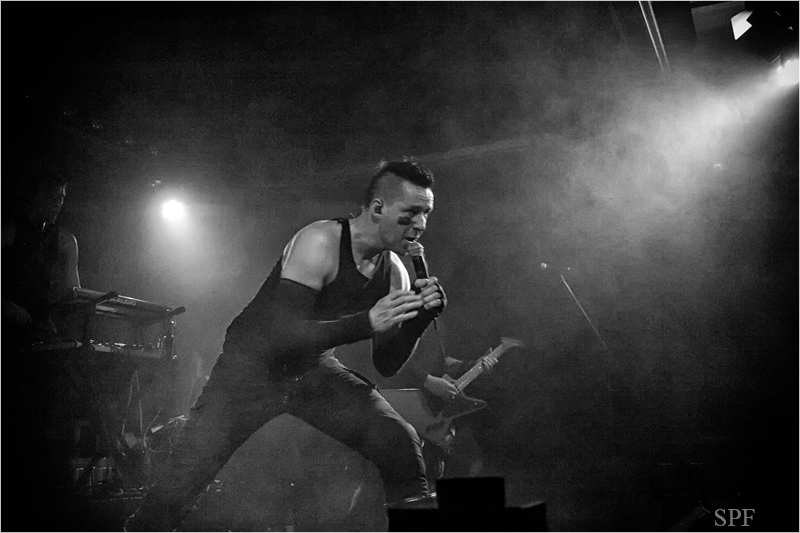 Club Seilerstraße, Zwickau, Germany
4th March 2017
RMC - A tribute to Rammstein & support The Unnamed Deathers (members of Chronical Moshers)

A Czech band, RMC - A TRIBUTE TO RAMMSTEIN, has approached the repertoire of RAMMSTEIN. And the guys around the singer Martin Cerny do their thing really well. So strong that they have also been going to Germany for more than ten years to go to concerts in Great Britain, Austria.
The Unnamed Deathers

THE UNNAMED DEATHSTARS are a new band that was the first time on stage this evening. All members are experienced musicians who have already been on the stage with other bands. The evening was opened with some top covers by well-known Metal hits.
RMC - A tribute to Rammstein
The show of RMC is brachial as the original and the music ramps. The singer rolls the "R" like Mister Lindemann. The rolling "R" is obviously not a problem for a Czechs. Elaborate costumes and accessories are included. Also one or the other pyro effect. The "controversial" topics of the original titles are, of course, reproduced in German. In the Czech Republic, they are enormously popular, German clubs were equally enthusiastic. Musical concert hymns are: 'Mann gegen Mann', 'Du hast', 'Amerika', 'Zwitter', 'Keine Lust', 'Mein Teil' and also the title of the last album 'Liebe ist für alle da'.
http://www.r-mc.cz
/
https://www.facebook.com/R-Members-Club-a-tribute-to-Rammstein-105474509647/
All pictures by Silvio Pfeifer Fotografie
See also (all categories):