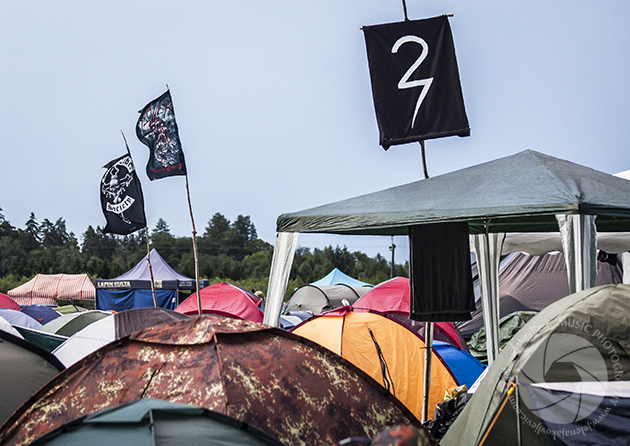 Vana Vigala, Estonia
1st to 2nd July 2016
Hard Rock Laager Festival 2016 Day 1: Borknagar (NOR), Cruachan (IRE), Blaze Bayley (UK), Goresoerd, Horricane, Nihilistikrypt, Taak, Abandoned Elysium, Cookies

All my friends are running to Tuska Festival in Helsinki, but I am in a car heading opposite way. Only 160 km away from Helsinki, or 80 km away from Tallinn, there is Hard Rock Laager Festival celebrating its 15th edition this year. It has been one hour in a car so we should be here... and seems we didn't miss the road as black crowd started to appear. Now, the most important is to conquer the tenting position. Rain is starting, so it will be the fastest tent building ever :)
It is my first time at Hard Rock Laager Festival, so I don't know what to expect, but wristband is on the hand, sun is now out, and I am entering the festival ground. Wow! Stunning landscape! Everything is still so peaceful, stage A is circled with river and graveyard, and stage B is in the middle of the woodland. There is a huge smile on my face, this is the best decision I made, others do not know what they are missing... and yes, it even didn't start yet, hehe :D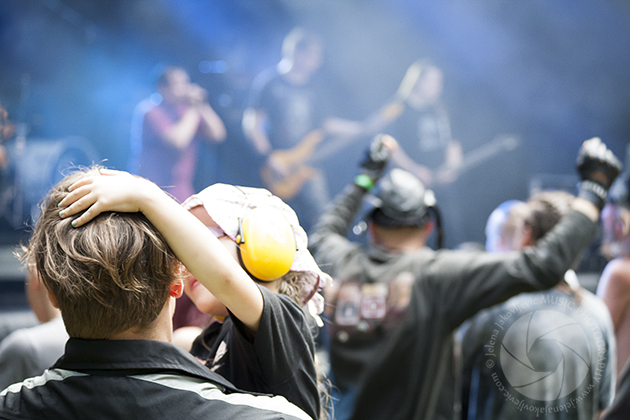 Abandoned Elysium

The opener of the festival is standing in front of the audience at the main stage, and it starts! ABANDONED ELYSIUM won "The Youth Band Contest" in 2015. Their music is a mix of different genres, but mostly could be described as a progressive heavy metal. It is Friday and only 16 o'clock, so we will wait few hours more before all festival goers reach Vana Vigala. Today's songs are mostly from the new EP 'Unmasked', they are easily getting into the ear even after the first listening. If you haven't seen Abandoned Elysium jet, next chance is at Intsikurmu Festivalil Põlva 6th August, and TEHASEROCK Viljandi 27th August.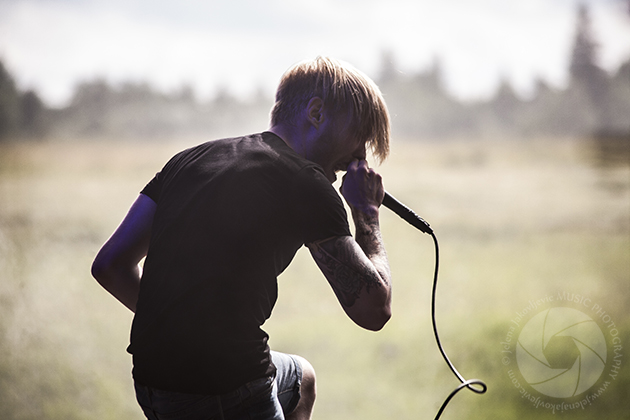 'My Saviour' is one of the last songs and one of my favourites, check out the music video for the same song and other band pages:
https://www.youtube.com/watch?v=SmPoj2sFkXQ
/
https://www.facebook.com/AbandonedElysium
/
http://abandonedelysium.bandcamp.com
// Setlist: 01. Cage / 02. Exodus / 03. GOD CEO / 04. Entropy / 05. Odyssey / 06. Sleeping At The Gates Of Heavens Hell / 07. Prelude / 08. My Saviour / 09. The Balance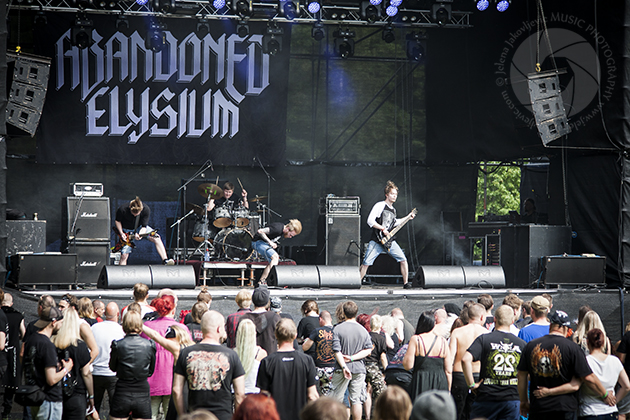 Cookies

At the B stage next concert is immediately starting. Cookies singer Venno Loosaar is warming up audience with the energetic performance. Cookies gave out last album in 2007, and here what we can hear today are brand new songs, which even don't have name yet (they are named by the author's name in the moment). That is a good sign, it means a new album is on the way! As well on the way are more and more people filling the festival area, and no mater of the age today is Hard Rock day! Both stages are officially open now! //
https://et-ee.facebook.com/estcookies
// Setlist: 01. Venno 2 / 02. Tõnu 2 / 03. Muda / 04. Tikker / 05. Tõnnu 1 / 06. Lauri 4 / 07. Rauno 1 / 08. Tõnu 3 / 09. Lauri 3 / 10. Lauri 1 / 11. Tee ennast korda / 12. Lauri 2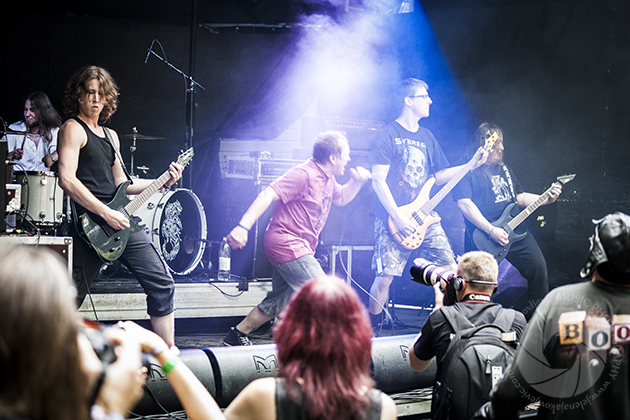 Taak

Walking through the wood, metal gate and then the merch area, now I am next to the main stage listening Estonian lyrics of dark doom rock. If you want to hear English version, you should search for the band name DAWN OF GEHENNA (parallel band as TAAK, with lyrics in English and exactly the same line-up). TAAK is one of the oldest active doom bands, so if you are into old school you must hear their recognizable Ugri-doom (Sabbathesque but punchy self-ironical hard rock).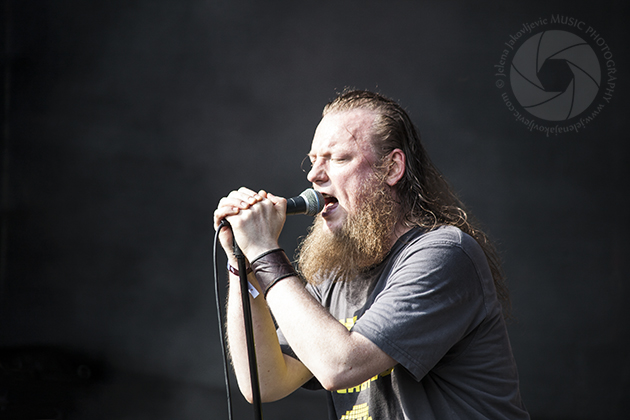 https://www.facebook.com/Taakofficial
/
http://www.myspace.com/ugridoom
// Setlist: 01. Mu hambaid kuulatakse pealt (They Are Listening in on My Teeth) / 02. Vaene juut (The Poor Jew) / 03. Oraakli vastus on alati surm (The Answer of the Oracle is Always Death) / 04. Viimane õhtu Bela Lugosiga (The Final Night with Bela Lugosi) / 05. Ämblikkude hõng (The Smell of Spiders) / 06. Puhas kuld (I.A.O:I.N.R.I) (Pure Gold (I.A.O:I.N.R.I) / 07. Eesti sült ja Eesti muda (Estonian Head Cheese and Estonian Mud) / 08. Sümbolpimedus (Symbol-Blindness) / 09. Mu aadress on Supersargasso (My Home Address is the Supersargasso Sea) / 10. Linnadesööja (Eater of Cities) / 11. [Encore] Ööliblikas (The Moth)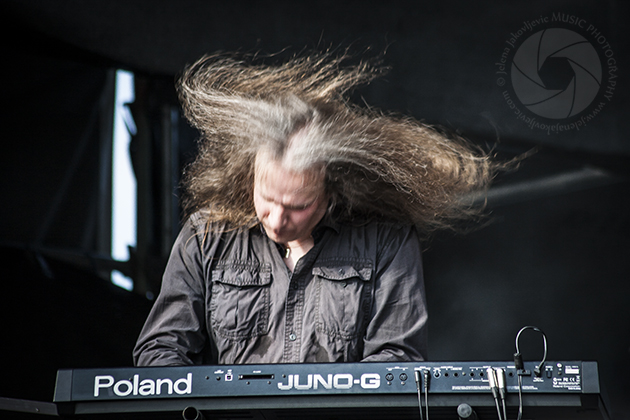 Nihilistikrypt

I am running late for the beginning of NIHILISTIKRYPT concert. Brutal voice is bouncing between the trees while I am getting closer, and there at the B stage, I see Meriliis with the microphone. I really didn't expect it, every man should be jealous of that kind of deep roar! Meriliis' gentle appearance, in the contrast with her deep voice and lyrics of the songs, is additional level to bloodthirsty NIHILISTIKRYPT death metal mood. Those are also the only female roars performed at Hard Rock Laager this year. I definitely recommend to see NIHILISTIKRYPT performing live, check their band page for the upcoming concerts.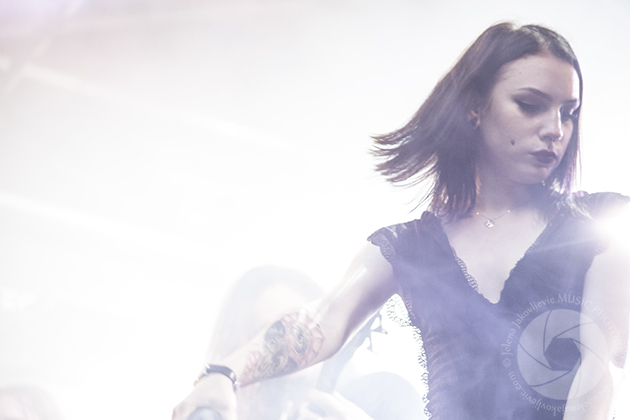 https://www.facebook.com/nihilistikrypt
/
https://www.instagram.com/nihilistikrypt.offical
/
https://www.youtube.com/user/nihilistikryptmedia
// Setlist: 00. Intro / 01. Suicide Denied (Victim) / 02. Depositary (Victim 4) / 03. Accidental Intentions (Victim 7) / 04. Theory In Practice (Victim 2) / 05. Path To Enlightenment (Victim 3) / 06. Sane Insanity (from "Psykhosis", with Orc) / 07. Extraterrestrial Consumption (from "Psykhosis", with Orc) / 08. Aqua Regia (Victim 9) / 09. Enjoyment Of Closure (Victim 6) / 10. Revelation (Victim 10) / 11. 3:42 (Victim 11) / 12. Taedium Vitae (Victim 13)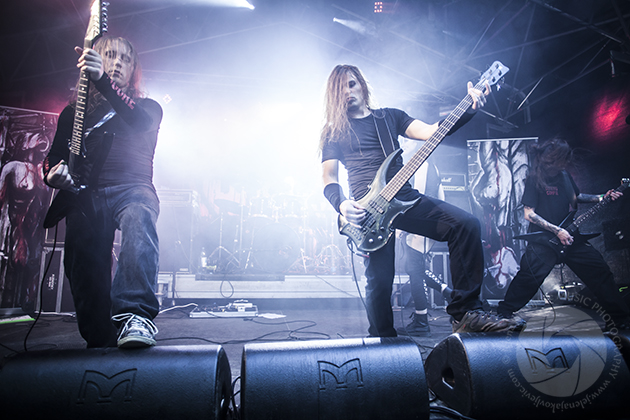 Horricane

Well-known Estonian dark and massive metal band HORRICANE is stepping on the stage just before BLAZE BAYLEY. Industrial, slower and fear are three terms in my mind while listening now, but in the same time I can't come up with anyone to compare them with, you simply have to hear them on your own.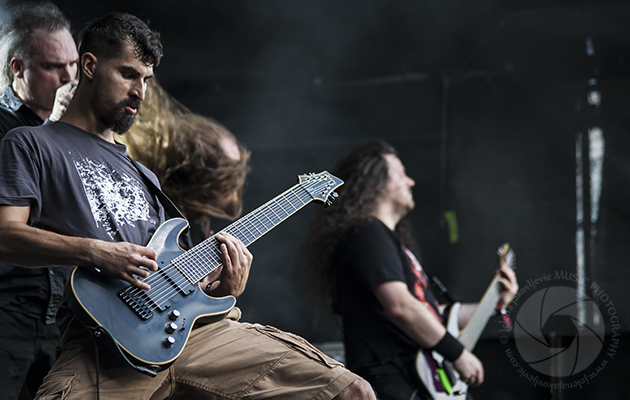 First huge mosh pit is now formed and the festival is ready to fly! Check 'Synthetic Forms' performed during the Hard Rock Laager to get part of the atmosphere:
https://youtu.be/RMhoeayZVzE
. //
https://www.facebook.com/horricaneband
/
http://www.horricane.com
// Setlist: 01. Demon-Strate / 02. Lynch-Lawyers' Death Squad / 03. Fraction In Your Eyes / 04. Synthetic Forms / 07. Leper Nation / 08. Wasteland / 09. Psychotic Rage / 10. Deportation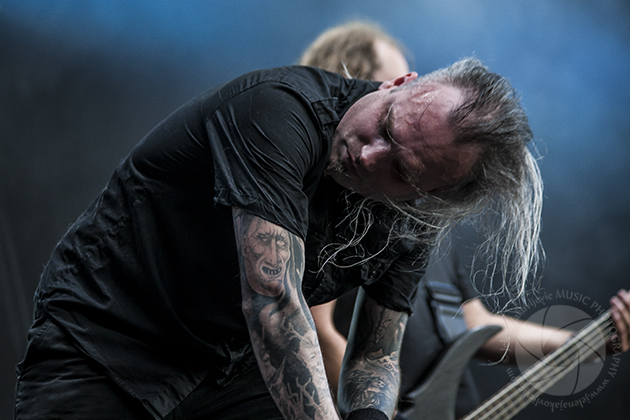 Goresoerd

The title of the most hectic, hyper-driven and entertaining live performance is definitely going to GORESOERD! Death metal and Grindcore... it is hard to say if I love more GORESOERD music or visuals, both are so perfect! And it is the hardest concert to describe with words without spoiling anything, so please check the photos and enjoy their music at Bandcamp. I don't want to say more except book them/go for their concert NOW! :)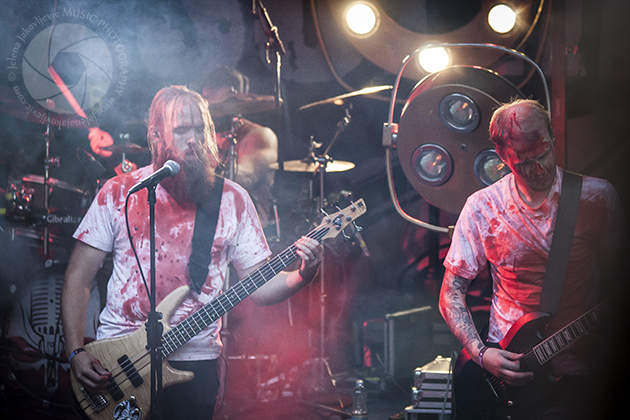 https://www.facebook.com/goresoerd
/
http://www.goresoerd.com
/
http://goresoerd.bandcamp.com
// Setlist: 01. Hauakivid / 02. Kurjajuur / 03. Ghosts from the toilet / 04. Surnud Siber / 05. Tsirkus / 06. Uppunud loomade varjupaik / 07. Masin / 08. Vaid meie kolm / 09. Poomine / 10. Kuningas director / 11. Tuleristsed / 12. Põrguekspress / 13. Painaja / 14. Asülum / 15. Hellõuiin / 16. Depressiivmeedia / 17. Raibe lenda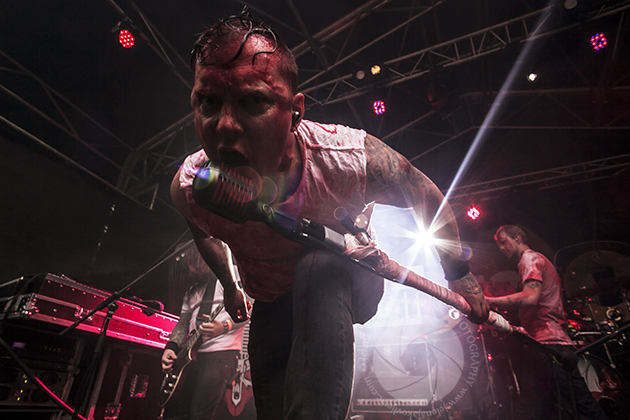 Blaze Bayley (UK)

One of the biggest names of the festival is at the main stage with his solo project. We have been waiting for this!! Instantly I started to think about IRON MAIDEN, I guess everyone else as well. Today's awesome setlist is smoothly mixing both new and old. We are lucky to hear BLAZE BAYLEY's songs from 'Virtual XI' and 'The X Factor' IRON MAIDEN albums. With special playful vibe in the air between bend members, the concert is burning stage with Man On The Edge!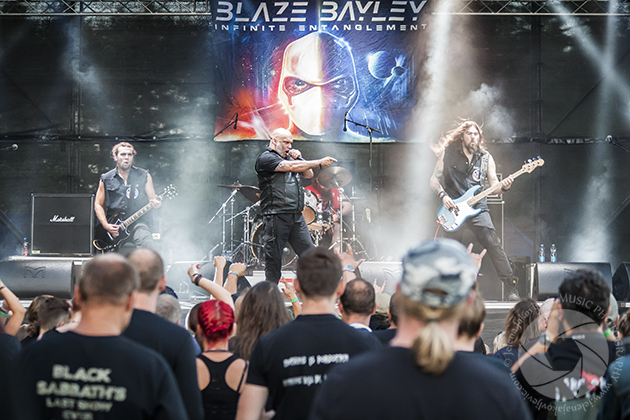 http://www.blazebayley.net
/
https://www.facebook.com/officialblazebayley
// Setlist: 01. Infinite Entanglement / 02. 1000 Years / 03. Futureal / 04. Human / 05. Silicon Messiah / 06. Calling You Home / 07. Stare At The Sun / 08. Virus / 09. Manhunt / 10. Fear Of The Dark / 11. Man On The Edge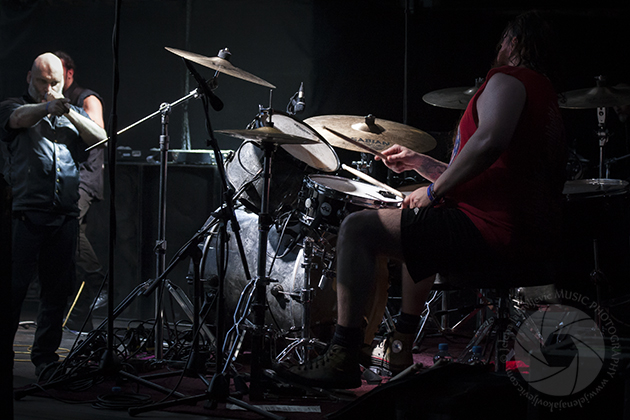 Cruachan (IRE)

I love them so much!! I am hardly standing still while shooting photos, all I want is to jump together with the music. What else one could do when the founders of the genre of folk metal are strait in front of you. Today CRUACHAN surprised with a new line-up, as you can see on the photos. Even though CRUACHAN is definitely band for the main stage etc., it was very smart from the organisers to decide about stage between the trees, in the middle of the night, with the mist raising up, as a perfect set up for CRUACHAN. It is bringing the whole experience to the higher spiritual level.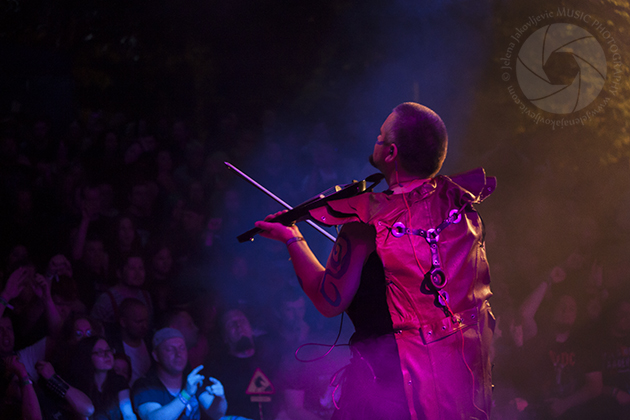 I think band is enjoying it as well! Next CRUACHAN show is in Dublin, 20th August. As they say: "Come on over, flights are cheap and the beer is... not." :) //
http://www.cruachanireland.com
/
https://www.facebook.com/cruachanclan
// Setlist: 01. The Sea Queen of Connaught / 02. Pagan Hate / 03. Brian Boru / 04. Born for War / 05. To invoke the horned god / 06. Prophecy / 07. The marching song of Fiach Mchugh / 08. Pagan / 09. Ride On / 10. The Morrigan's Call / 11. I Am Warrior / 12. Some Say the Devil is Dead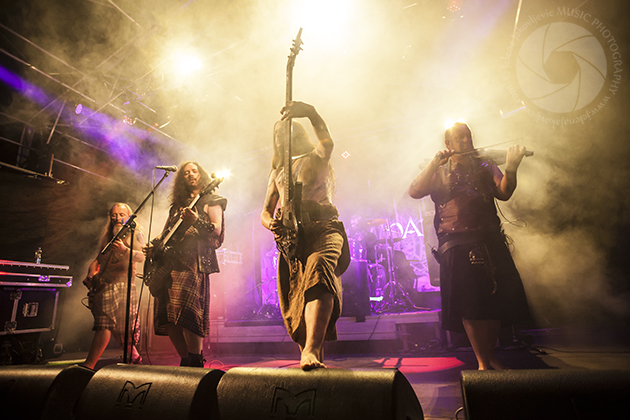 Borknagar (NOR)

Time has come for the main act of the day, BORKNAGAR progressive black metal band from Bergen, Norway! Such a great names at one place: Vintersorg, ICS Vortex, Lars A. Nedland, Øystein G. Brun, Jens F. Ryland and Baard Kolstad. In the beginning of 2016 BORKNAGAR launched new, 10th studio album 'Winter Thrice', followed by the European tour. New songs from the album are also playing now, 'Winter Thrice' and 'The Rhymes of the Mountain'.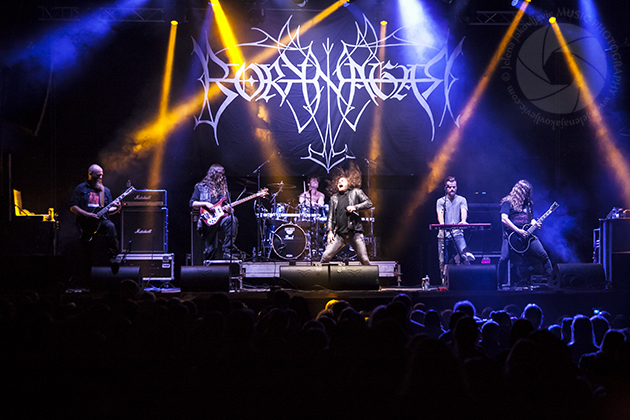 For the final wow of the Hard Rock Laager Day 1, Baard Kolstad is performing the stunning drum solo, worth of coming even just to see that. The mist around the river is raising and magic starts to happen. If I haven't convince you yet to come, read the Hard Rock Laager Day 2 review! //
www.borknagar.com
/
https://www.facebook.com/borknagarofficial
// Setlist: 01. Epochalypse / 02. The Rhymes of the Mountain / 03. Oceans Rise / 04. Cold Runs The River / 05. Ruins of The Future / 06. Ad Noctum / 07. Icon Dreams / 08. Universal / 09. Frostrite / 10. The Dawn of The End / 11. Colossus / 12. Winter Thrice + drum solo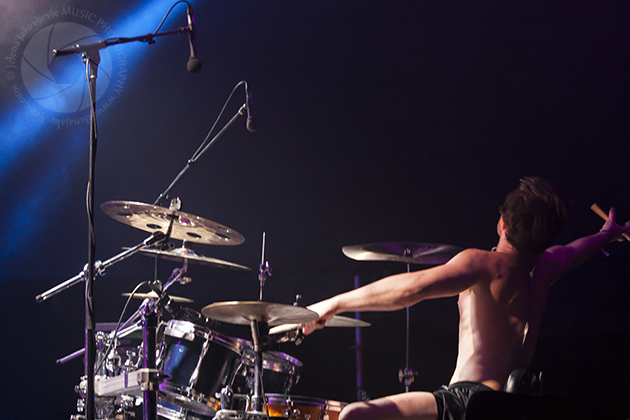 All photos by Jelena Jakovljevic, full galleries check at:
https://www.facebook.com/JelenaJakovljevicPhotography
/
http://www.jelenajakovljevic.com