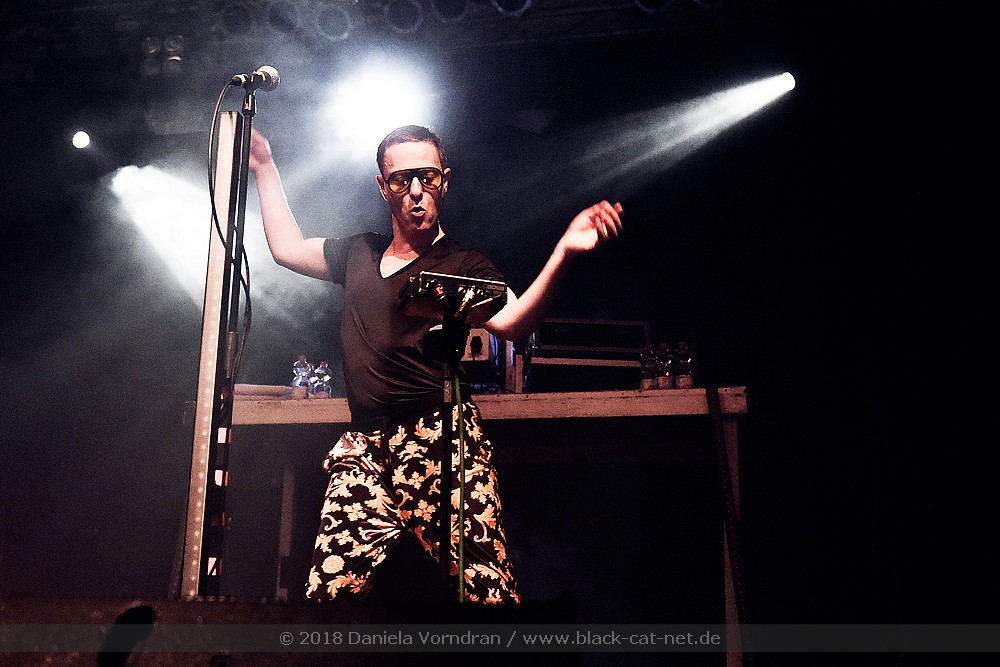 Essigfabrik, Cologne, Germany
29th April 2018
GusGus & aYia

For over twenty years, with GUSGUS, Biggi Veira and Daníel Ágúst have counted as one of the most exciting Icelandic exports when it comes to electronic music. A far-fetched label certainly, but to break GUSGUS' music down to individual genres and subgenres would go beyond the scope of any press release. In the last few years of their career alone, they showed their skills in the genres of Trip Hop, Synth Pop, Deep Techno, and Progressive House - just to name a few.
Since the release of 'Mexico' with hits like 'Obnoxiously Sexual' and 'Crossfade' in 2015, it has been quieter for a while, but now the promotion machine for their new album, 'Lies Are More Flexible', is slowly starting to run. They recently presented the driving title track live in a session for the radio station KEXP, the single 'Featherlight' was already heard since June last year. Both tracks keep expectations high for another big album.
Anyone who has ever been on a GUSGUS show knows that their music is always accompanied by a perfectly coordinated visual and light show, which adds yet another, equally impressive level to their off-stage and cinematic music. That's not the only reason why you should watch their new music live! The Essigfabrik was packed for their Cologne show. After AYIA warmed up the audience already very well, the Icelandic duo took over the stage with their danceable beats and already during the first song, the whole hall turned into a sheer dancing party. No break until the end!
aYia

https://www.facebook.com/ayiaayiaayia
GusGus

https://www.gusgus.com / https://www.facebook.com/GusGusOfficial
Setlist

01. Featherlight
02. Don't Know How to Love
03. Fireworks
04. Arabian Horse
05. Lifetime
06. Lies Are More Flexible
07. Crossfade
08. Over
09. Fuel
10. Add This Song
11. David
12. Deep Inside
---
13. Moss
More on
GusGus
All pictures by Daniela Vorndran (
http://www.vorndranphotography.com
/
http://www.facebook.com/blackcatnet
)