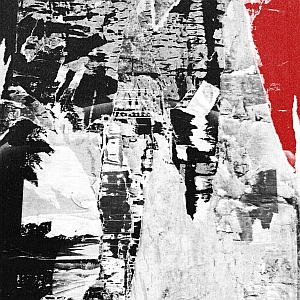 Artist: The Soft Moon
Title: Deeper
Genre: Post-Punk / Psyche / Electronic
Release Date: 30th March 2015
Label: Captured Tracks
The Soft Moon is the project of Luis Vasquez, a self-taught musician of Cuban origin who lived most of his life in Oakland, California, and now resides in Berlin. The Soft Moon created a new style of music back in 2010, a crossover music that combines Post-Punk, Shoegaze, Cold-Wave, Psychedelia and Electronica. 'Deeper' is the 3rd album from THE SOFT MOON and it marks a clear evolution for the project. Luis Vasquez:
"Yeah, it basically represents my evolution as a songwriter, exploring my inner dimensions. I definitely wanted to express more song-written material, whereas before I was more into sounds and experimentation. With this one, I wanted to include more melodies, more structure, from the start to finish and I also wanted to learn more about myself, as extremely as I could. Which is why I called it 'Deeper'."
(read the full interview
HERE
!)
The album is indeed a good combination of the heritage from the first album; it is introspective, dark, emotional, claustrophobic but at the same time, the sound and the arrangements are strong and engaging. There are indeed more "real" songs here, with clear vocals and melodies. There is even a song played and sung on the piano. 'Wasting' even evokes DEPECHE MODE or TEARS FOR FEARS: very interesting! During our interview, Luis Vasquez gave a few comments about each song of the new album:
RoD
: Let's start with 'Black'
LV
:
"That's the song that makes me feel confident, because I feel so insecure and I suffer from anxiety, I'm so self-conscious as a person, so creating something like 'Black' gives me a sense of power, that it's ok, I'm finally who I am, there's nothing wrong.'
RoD
: Then there is 'Far'…
LV
:
"'Far' is basically trying to get out of my head because I don't trust myself. Sometimes I'm so scared of going crazy and I want to remove myself from myself. Here, we're coming back to the enemy thing. I need to get away from me because my conscious is my enemy."
RoD
: Then 'Wasting': this song was a big surprise for me because, as you said, it's the first time you are doing a real song with real vocals, real melodies, nearly synth-pop kind of DEPECHE MODE-ish vocals...
LV
:
"It also reminds me of TEARS FOR FEARS..."
RoD: Yes, precisely! I had also written TEARS FOR FEARS on my paper. (laughs)
LV
:
"It's funny because I don't predetermine the track. I don't say: 'I want to make a song like that'. I basically create something and I realize later 'wow, it sounds like TEARS FOR FEARS or whatever'."
RoD
: To be honest, I even thought you had a guest singer on this one! (laughs)
LV
:
"No, it's my voice (laughs). It reminds me of 'Shout' or songs like that. But I'm happy with that. It goes back to the kindred spirit thing. There's a world of similar musicians. I'm a part of this world."
RoD
: It's quantum mechanics, there's nothing to do about it...
LV
:
"Yeah, exactly."
RoD
: The things that are created have echoes everywhere.
LV
:
"Like stardust..."
RoD
: Then there's 'Wrong'...
LV
:
"Here, I wanted to do something more electronic, something robotic, an interplay with my subconscious. Basically, there's me singing a line and then the robotic voice singing "wrong" and then "right": it's like an interplay. That song was very fun to make because I wanted to do something experimental, a little bit different. It wasn't going to be on the album but as it developed, it seemed important and I like to versatility it adds to the record."
RoD
: Then 'Try'...
LV
:
"It's my suicide song. That was a heavy one for me. I remember being very depressed in Venice one night and it was even to the point where I was texting friends saying "I miss you". I was hardly on the verge and I got to a point where I started writing a song. I initially wrote it very slow, super depressing and then, to step out of the negative mood, I made it more dancy, more optimistic. That song actually helped me live..."
RoD
: 'Desertion'
LV
:
"This song is kind of my guilty pleasure song. I wanted to make something poppy, appealing to a wider audience. Something dancy, like a MADONNA song or a PRINCE track. That's my version of a pop-dance track."
RoD
: 'Without'
LV
:
"This song is not about love, it's actually about my relationship with my mother. I was disconnected from her as a child and for many years. It's funny because I haven't shown her that song and if I do, I won't tell her it's about her..."
RoD
: 'Feel' is about "why are we alive?"...
LV
:
"Yeah, it's like in my head on repeat..."
RoD
: 'Deeper'
LV
:
"It's my inner hell. How I feel inside. Basically, it expresses my total struggle with living. About torturing myself to write music. I feel like it's full of sin. As I was writing, it reminded me of Dante's Inferno, you know, the seven layers of hell. So, I adapted the structure of the in function of the poem."
RoD
: And then 'Being' is an amazing song...
LV
:
"That's everything on the plate. For me, it's sadness, anger and optimism, all in one song."
RoD
: It wraps up the album perfectly as the last song.
LV
:
"I wanted to leave the record open-ended with no closure. I'm asking this question but the finale of the song is just noise. There's nothing you can gain from it."
RoD
: It was meaningful to add this three minutes noise.
LV
:
"On the vinyl, it's a constant loop. You have to remove the needle otherwise it goes on forever..."
RoD
: Great idea! I wonder whether it's the first time someone does that?
LV
:
"Some Hardcore bands must have done it before. It's kind of my Hardcore track."
As a conclusion: this album is a real success. Luis Vasquez managed to give shape to the quintessence of his art and to open new doors for future developments. Felicitations, Luis!
Tracklist

01. Inward
02. Black
03. Far
04. Wasting
05. Wrong
06. Try
07. Desertion
08. Without
09. Feel
10. Deeper
11. Being
Line-up

Luis Vasquez
Website

www.thesoftmoon.com
/
https://www.facebook.com/thesoftmoon
Cover Picture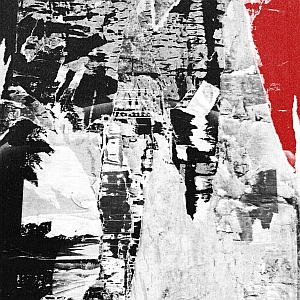 Rating

Music: 8
Sound: 8
Total: 8 / 10
Reviewed by Phil Blackmarquis, with the help of Luis Vasquez
See also (all categories):