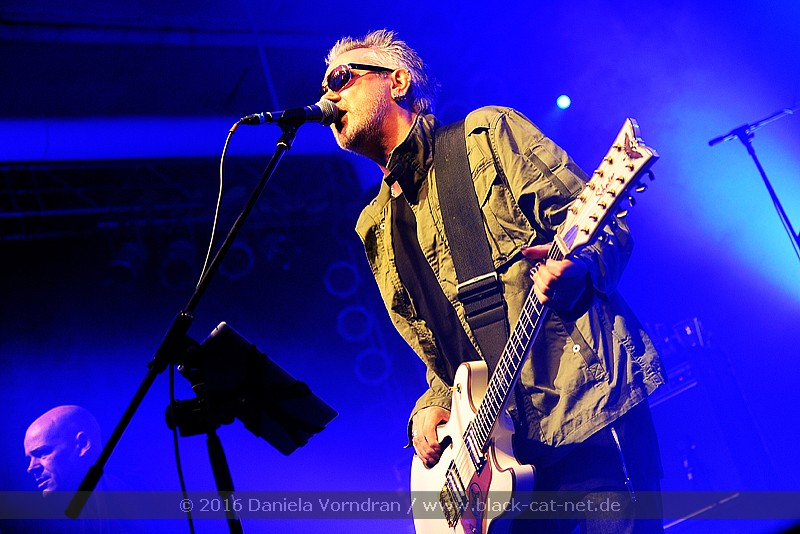 THE MISSION put together a new video for 'Blood On The Road' which you can watch here:
https://youtu.be/wPKmaLOIDn8
. Filmed on tour in Bristol, Cologne, Utrecht, & Paris recently by James Sharples. If you don't already own a copy of the much acclaimed UK Top 40 album 'Another Fall From Grace' then you can order it from here:
https://the-mission.tmstor.es
. It's Christmas soon and will make a very good stocking filler! ;)
Well, it's now just over a week since THE MISSION played their last show of the year in Auckland, New Zealand, and after the fun and frolics the band enjoyed over the course of the last two months on tour they are already looking ahead to doing some more next year. So, do you wanna do it all again? They do. With that in mind the band is pleased to be able to announce more shows for next May & June (see dates below). There will be a couple more shows added to this tour (one of which is a BIG one) which will also be announced here as soon as we have all the details.
THE MISSION - ANOTHER FALL FROM GRACE TOUR 2017 -
FRI 12-May-2017 BELGIUM LEUVEN HET DEPOT
SAT 13-May-2017 GERMANY OBERHAUSEN NEW WAVES DAY FESTIVAL
SUN 14-May-2017 GERMANY FLENSBURG ROXY
WED 17-May-2017 UK BOURNEMOUTH O2 ACADEMY
THU 18-May-2017 UK OXFORD O2 ACADEMY
FRI 19-May-2017 UK LIVERPOOL O2 ACADEMY
SAT 20-May-2017 UK NEWCASTLE O2 ACADEMY
WED 24-May-2017 GREECE ATHENS GAGARIN 205
FRI 26-May-2017 UK SHEFFIELD O2 ACADEMY (Wayne's Birthday celebration show)
SAT 27-May-2017 UK LEICESTER O2 ACADEMY
TUE 30-May-2017 NETHERLANDS HENGELO METROPOOL
WED 31-May-2017 NETHERLANDS TILBURG 0-13
SAT 03-Jun-2017 GERMANY HANNOVER MUSIKZENTRUM
UK Presale Wednesday 30th Nov and Thursday 1st Dec in the Mission online Store and for O2 customers.
https://the-mission.tmstor.es
. General on sale all shows Friday 2nd December - 10am from all the usual places...
Source: Press Release