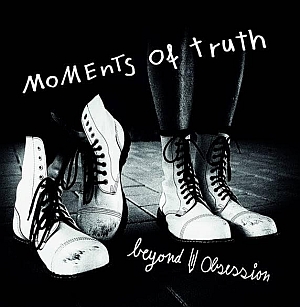 Nils, André and Soren met in a previous band project and soon realized how well their ideas fit together according their own sounds. The three left the previous project and founded the band BEYOND OBSESSION in 2012. In the same year they released their first single 'On My Way' and already enthused their audience, critics and press with their distinctive sound and the brilliant vocals of singer Nils.
In the following year, the long-awaited first album 'Listen Learn and Speak' was released and this caused quite a stir, so well-known bands like CAMOFLAGE and PSYCHE were recognizing of the three guys from Hamburg and Potsdam. Soon they got requests for support concerts. BEYOND OBSESSION quite soon loved the feeling to present their songs to the public. Appearances at renowned festivals and large scene parties followed soon. Genre colleague Steffen Keth (DE/VISION) signed the band to his Popgefahr label soon. In 2015, their second album 'Pieces of Machinery' was released. Support shows followed for the Germany tour of AND ONE and BEYOND OBSESSION presented themselves and their music confidently in front of the fans.
After the 2015 AND ONE tour, Sören left the band for personal reasons, so Nils and André have now been working as a duo on her third album, which will be released on 23rd September 2016. For the productions of the album, they brought Olaf Wollschläger on board who already produced, among others, albums of MESH, BEBORN BETON, MELOTRON.
In spring 2016, BEYOND OBSESSION accompanied the band SOLAR FAKE as special guest on their tour through Germany. In addition, the band played at Black Beach Festival and at Amphi Festival 2016 and will support AND ONE once more in the fall on their tour. Next concerts are planned. So it is clear that BEYOND OBSESSION will continue to inspire the audience and we can look forward to the special BEYOND OBSESSION sound in the future!