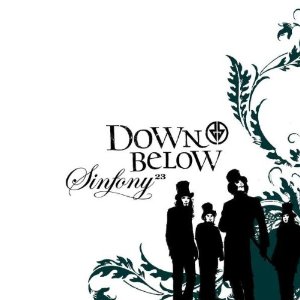 DOWN BELOW
"SINFONY 23"
(Vertigo / Universal)
Release: 29th June 2007
www.myspace.com/thatsdb



The band

Even though the assumption "No future without a past" has been brought up in several debates recently, DOWN BELOW denies such a positioning: "We are just there. We are Down Below from nowhere". That's just as simple as singer Neo Scope describes the band. You may wonder where this band, i.e. presented as title story on the current Sonic Seducer Magazine, all of a sudden came from… this band just seems to appear from nowhere and now it already gains enthusiastic support with the debut 'Sinfony23' being released end of June 2007. Guitar player Carter adds: "For us there is no past. Down Below is a new beginning. We simply start a new - from 'down below'". "We talk about the present, about "here and now" rather than about "where to and where from," explains Neo Scope and continues: "If you reveal your past, you run the risk of being labelled immediately."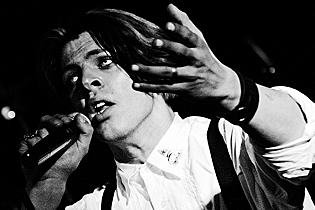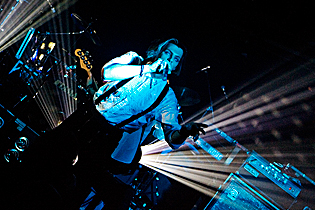 The band, formed in 2003 without a past before, already achieved a great deal since than. They are ready to experiment and to venture. I.e. a spontaneous jam session in front of Leipzig's Moritzbastei was thrilling and won them lots of fans. With their cover version of HEROES DEL SILENCIO's 'Entre dos Tierras' at Wave Gotik Treffen, they convinced the Spanish audience too so they founded a fan club when they were back home. Several more gigs followed, i.e. during the Orkus tour last autumn which finally earned them a contract with Universal. Maybe this success does not really come from nowhere. Singer Neo Scope put it as "reliance on their gut instincts" mentioning is as just "a word play with different aspects such as the below, the darkness and emotionality".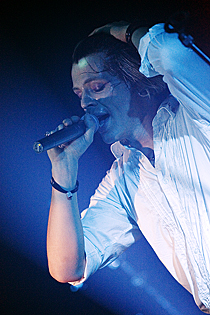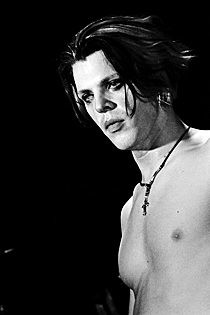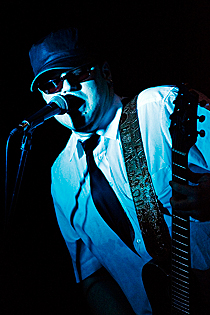 Preferred rhetorical devices of the band are mystical and ambiguous elements what is also expressed by the band's stage identities: Neo Scope (vocals), Carter (guitar), Convex (bass guitar) and Mr. Mahony (drums). As Neo Scope states, these identities have protective functions: "It enables me to be someone completely different, to lead a different life. It functions as an outlet for your normal life. You can be a lot more excessive." So, the band also does not tell anything about the geographical origin of the members. In living out their excesses by making music, DOWN BELOW manage to create a mix of Pop, Rock and Goth on 'Sinfony23'. Neo Scope explains: "We somehow bring together mystic and aesthetic elements, it's a combination. Beautiful melodies, catchy tunes and yet a sardonic message within." The band loves ambiguity; the combination of two contrasts or differences in order to form an enigmatic and intoxicating new whole, as Neo Scope points out - using the album title as an example: "'Sinfony23' is also a word play. 'Sin' + 'Symphony' + '23', the number of components of the human life: 23 pairs of chromosomes which account for a human being."

As said before, DOWN BELOW create themselves not needing a past. They are just DOWN BELOW.


Sinfony23

The name of the debut album 'Sinfony23' stands as the mentioned word game for sin, music and life. The band's music can be put somewhere in-between the genres of Rock, Pop and Gothic. 'Sinfony23' has been produced by UNHEILIG keyboardist Henning Verlage who also supports the band during some live shows at the keys.

Starting with the rock anthem 'From the highest point' the album goes further with the title track 'Sinfony23' which sounds more poppy than the opening track due to the use of several keyboard lines. Also the next track 'Private Soul Security' comes very poppy followed by the balladry track 'Down Below'. Than it is time to increase the speed with 'On my way' and the rocking 'Heal'. A bittersweet nightmare from which Neo Scope does not want to wake up follows: 'Dark Queen'. A bit more into the direction of Goth-Rock goes the track 'Lovely Places' followed by the up-tempo 'Run away' that makes you move your feet. Than it is time for another balladry track - 'Empty' - which remains a bit of the good old 80s followed by the Rock ballad 'Angel'. With the silent 'Farewell' the band finishes the album.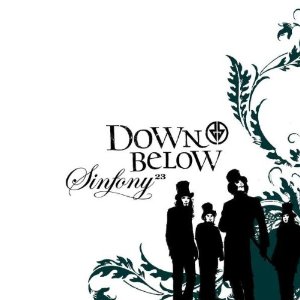 Tracklist
01. From The Highest Point
02. Sinfony 23
03. Private Soul Security
04. Down Below
05. On My Way
06. Heal
07. Dark Queen
08. Lovely Places
09. Run Away
10. Empty
11. Angel
12. Farewell


Upcoming DOWN BELOW live dates

15.06. Berlin, Columbiahalle (with Type O Negative)
16.06. Dragensdorf Rockt! Open Air Festival 2007 - Dragensdorf,
17.06. Rockfabrik - Ludwigsburg
22.06. Tollwood Festival - Musik Arena Munich
22.06. Amphi Festival - Tanzbrunnen Cologne
03.06. Live on Stage Festival - Pramet / Austria
11.06. Mera Luna Festival - Hildesheim
24.06. Stadtfest Oschatz – Main Stage Oschatz
14.06. Rock the Night Festival - Eybtalhalle Geislingen