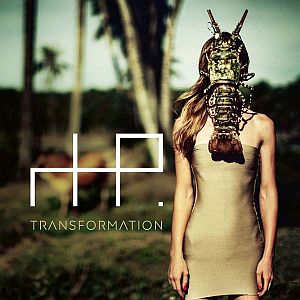 After their highly acclaimed 'Secrets', the German electro underground pioneers X MARKS THE PEDWALK took three years to release their 10th studio album entitled 'Transformation'. This time Sevren Ni-Arb and Estefanía focus on moments of personal change. 'Transformation' deals with inner barriers, people and behaviour that emotionally restrict us and from which we want to free ourselves. It's about recognizing one's own weaknesses to convert them into new energy. And so 'Transformation' is just as powerful and thrilling as it is touching, melancholic and emotional. X MARKS THE PEDWALK draw from thirty years of experience and present 10 tracks of modern, varied electro-pop with retro charm.
X MARKS THE PEDWALK - 'TRANSFORMATION' | 18 September 2020 | MESH1006 | CD + Digital
First Album-Snippet: https://youtu.be/EgprtTZ4CAg
Pre-Order available, e.g.: https://xmarksthepedwalk.bandcamp.com/album/transformation
Tracklist

01. If I Stay
02. Walk Away
03. Transformind
04. Talking
05. Voodoo Love
06. Waiting
07. Sunrise
08. Let Me Go
09. Together Alone
10. Shadows
The electronic music project X MARKS THE PEDWALK was founded by Sevren Ni-Arb in 1988 and is well known to electronic music fans all over the world. They became one of the most influential and visionary bands from the so-called EBM scene in the 90s. 'Abattoir' is one of the greatest Electro-Industrial-Hits of that time and is still filling dancefloors worldwide today. Their international critically acclaimed albums 'Freaks' (1992) and 'Human Desolation' (1993) influenced an era of electronic underground music and with their unique sound X MARKS THE PEDWALK inspired a lot of bands and artists. The controversial discussed single 'Facer' and the follow-up album 'Meshwork' stirred up scene and fans in 1994 and contemporary laid the foundation for a complete sub-genre in electronic music called Future-Pop. In 1996 X MARKS THE PEDWALK quit music production and retired from music business after their hitherto last album 'Drawback'.
After 15 years X MARKS THE PEDWALK successfully came back with their albums 'Inner Zone Journey' (2010) and 'The Sun, The Cold and My Underwater Fear' (2012), the band won hearts of electronic music fans with their fascinating sound and found high recognition worldwide again. The Swedish magazine sums up: "…highly original and forward-thinking, innovative, beautiful, dreamy and very hard to beat". Peter Marks of Santa Sangre is writing: "…the last two records they have made are beyond anything which could have been expected. Challenge yourself, X MARKS THE PEDWALK certainly have. More sleek electronic anthems for the grown-ups and thank god for that." In 2015, the album 'The House of Rain' marks the peak of the creative work so far. Today songs like 'Seventeen', 'The Day I start to Die', 'The Side of The Wrong', 'Drowned Words', 'Second Home', 'Far From Eden' or 'Amplified Dichotomy' represent the unique and complex sound of the German band again. In march 2017, mastermind Sevren Ni-Arb and vocal artist Estefanía released X MARKS THE PEDWALK album no. 9 - called 'Secrets' - on "meshwork music". www.x-mtp.com
Source: Press Release