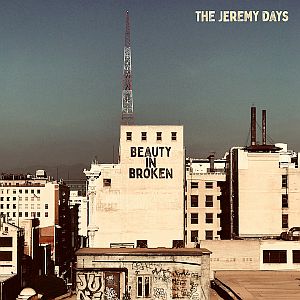 The Hamburg band THE JEREMY DAYS announce their first new album in 27 years for March 25, 2022. 'Beauty in Broken' will be the group's first re-release since 1995 at eleven songs and will be released on the band's Circushead Records label. The first pre-single of the same name, along with a video, will be released on January 28, 2022.
When nobody really expected it anymore, THE JEREMY DAYS suddenly stood on the stage of the Hamburger Dock at the beginning of 2018 after 24 years of radio silence and played their way through an intoxicating concert evening as if they had just walked around the block in the meantime. In addition to the musical sensation, it was also a highly emotional event for the band. After all, in 1996, when the band ended, the boys had more or less broken off contact with each other.
After almost ten years, in which they had several hits and even a kind of evergreen with 'Brand New Toy', and five albums, on which they worked with producer legends such as Clive Langer, Alan Winstanley (for Madness, Elvis Costello, among others) and Fred Maher (for, among others, for Lou Reed, Lloyd Cole) worked together, the air was gone. They had managed to appear both as a poster in Pop-Rocky and in the feuilleton of the FAZ, but at some point, the men's shared apartment they were could no longer see, smell, be around all the time. The fact that they would compose and record another album together in 2021 would have been an illusion three years earlier.
The first single of the same name from the album 'Beauty in Broken' programmatically traces what happens with a pile of broken pieces that is left behind not only after a band break up. First there is just something that broke. But over time you discover the beauty in it, the experiences, the feelings, the faded reasons. THE JEREMY DAYS can sing a song about it, a quick-tempered, emphatic one that, like their debut single 'Are you inventive?'
THE JEREMY DAYS 'Beauty In Broken' (Official Video)
Line-up

Dirk Darmstaedter – Vocals, Guitar
Jörn Heilbut – Guitar
Louis C. Oberlander – Keyboards
Stefan Rager – Drums
Source: Press Release