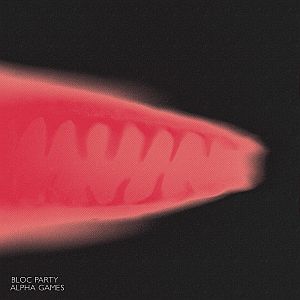 Whoever hears 'Alpha Games' embarks on a journey. From the sharp, visceral boldness of album opener 'Day Drinker' to the sleazy glam rock feel of 'The Girls Are Fighting' to the bittersweet, melancholic album closeout 'The Peace Offering' - The feeling of being invited to a place of shady characters, unfortunate moments, dark and spooky feelings and actions is predominant. There are wicked moments on the album, tender moments, but mostly it's as Louise describes it: an "angry" album - or at least cold and incisive.
For Kele, this very specific time in which he wrote 'Alpha Games' in the UK fundamentally shaped the mood of the album. "These last few years have felt like a morally bankrupt time," he says, referring to the political climate, Brexit and the many scandals of recent years. "It really felt like we were in an episode of House of Cards. That definitely bled into what I wanted to say. I feel like in all of the songs on this record there are people in extreme situations, making extreme choices; that's what I wanted to capture. But what happens to our humanity when we prioritize success at all costs?"
After almost two decades, six albums, endless world tours and a multitude of solo projects, BLOC PARTY are a different band from the ones that burst onto the indie scene in the early 2000s. It's an evolution and growth that seeps into every corner of 'Alpha Games'. BLOC PARTY may not look to the past, but they don't look too forward either. 'Alpha Games' is a product of the here and now. "I think this might be the most evolved BLOC PARTY record yet", says Justin.
To celebrate the release of the new long player, BLOC PARTY will be touring the UK and Europe in May and June 2022, much to the delight of their fans. BLOC PARTY are also coming to Germany for two selected dates:
05/15 Berlin, Tempodrom
05/16 Cologne, E-Werk
Source: Press Release