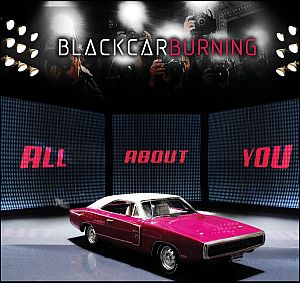 BLACKCARBURNING and Mark Hockings (MESH) are back with another EP full of exclusive tracks. None of these versions or even songs will be on the album. It appears that with (MESH) being on hiatus for the last four years Mark Hockings is charged with tremendous creative energy. His work with BLACKCARBURNING is complex, refined, multi-layered, and not shy to address the pressing questions we face today.
The single cut of 'All About You' grabs you right out of the gate. The catchy mix was engineered and produced by John Fryer (DM/NIN). Lush, glamorous, with a tint of melancholy and a lot of fairy dust. 'Happiness' is another beautiful collaboration with Neil Francis. 'In This Moment' is a slow-burn ear-worm that just keeps building and building until Mark brings it home with a flourish. The EP wraps with an 'All About You' remix by Olaf Wollschläger who is extremely well regarded for his exceptional work with (MESH) and a ton of other bands.
Fans can buy the record on Bandcamp Friday the 17th: https://blackcarburning.bandcamp.com/album/all-about-you
https://linktr.ee/blackcarburning
Tracklist

01. Reset (John Fryer Single Mix)
02. The Ghost of Being Alone
03. Get Ready!
04. Reset (Soman Remix)
Style: Synth Pop
Source: Press Release